… for this year. Much is different from last year when we felt free and went anywhere WITHOUT a plan.
Our plan this year is to travel despite corona restrictions. And in case of a fall back, travel back, by bike or by bike on the train. And so, we travel to the neighboring countries and sometimes back and back (map).
Last year in eastern Europe, it was exciting and unknown. Travelling this year in the high season has also its charm. We meet many guys who are on the bike with everything, but the kitchen sink. We find great campgrounds for cyclists which are only open in the season. We get to know more land, but fewer people in the country. Where we like it, we stay.
It seems that we have leased the sunshine. At night we often enjoy the magnificent starry sky incredibly.
Climpbing up the mountains by bike is a lot of fun and we are rewarded with indescribable views. The view is always excellent.
Also this year we haven't met 'evil' people. There was also no lack of curiosity, openness and hospitality. There were always people who, despite the pandemic, sat down with us to chat and have a drink together.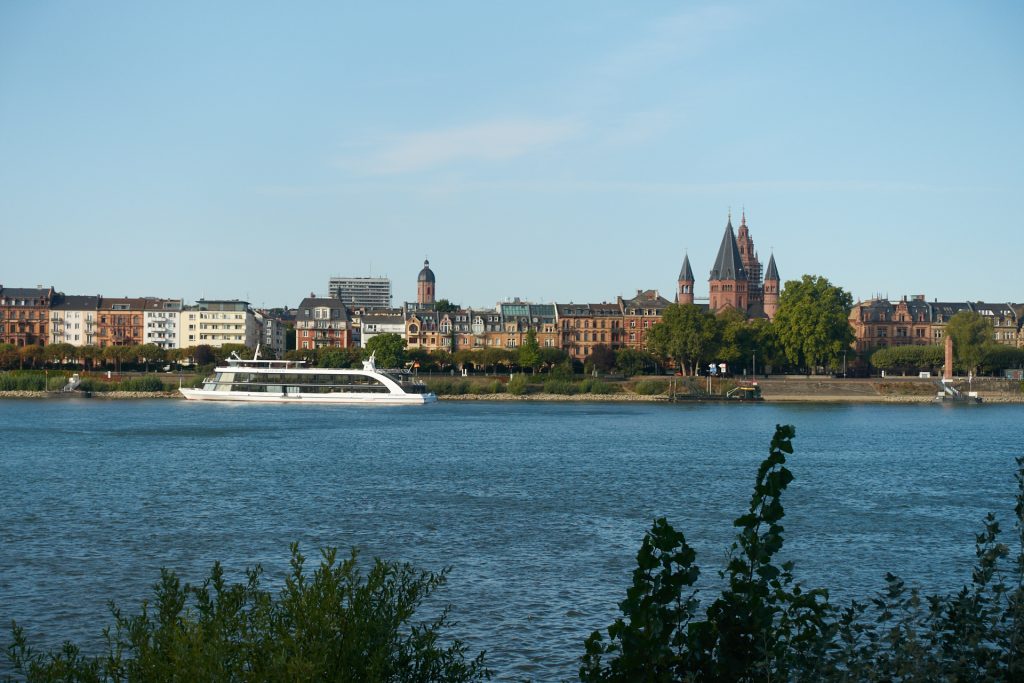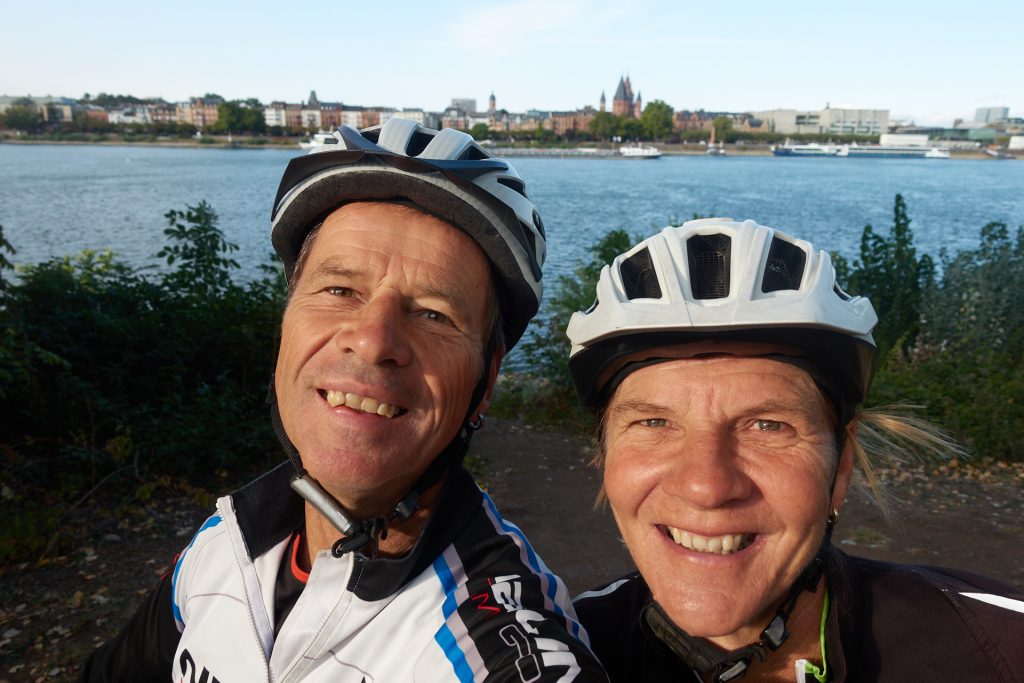 On time we make our way to the north, in time before it gets cold we come home. On to the last stage, autumn is coming!
We look forward to seeing you again. Just ring when you're nearby or tell us in advance if you don't want to stand in front of a locked door. After so much hospitality, we would also like to be the host.
And next year, whether with or without corona restrictions, our journey will continue.
Impressions of our Stage French Jura, Alsace and back through Germany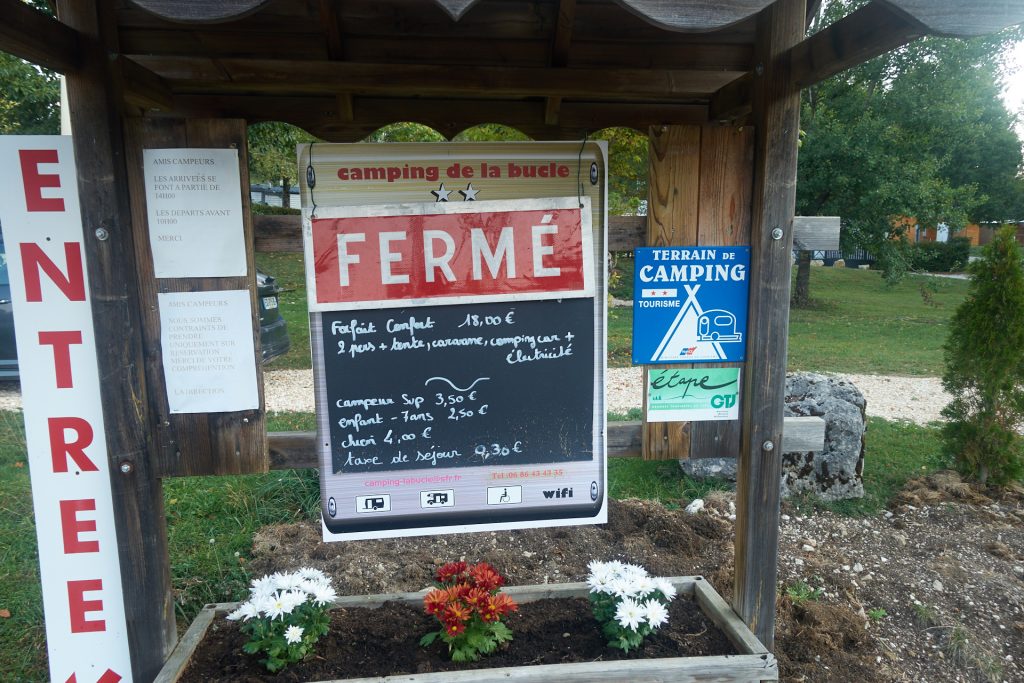 The campsite in Morbiér has already closed. Luckily, we meet the tenant when we arrive in the evening after one of our heaviest but beautiful stages. We can set up our tent in case we are satisfied with having a cold shower only.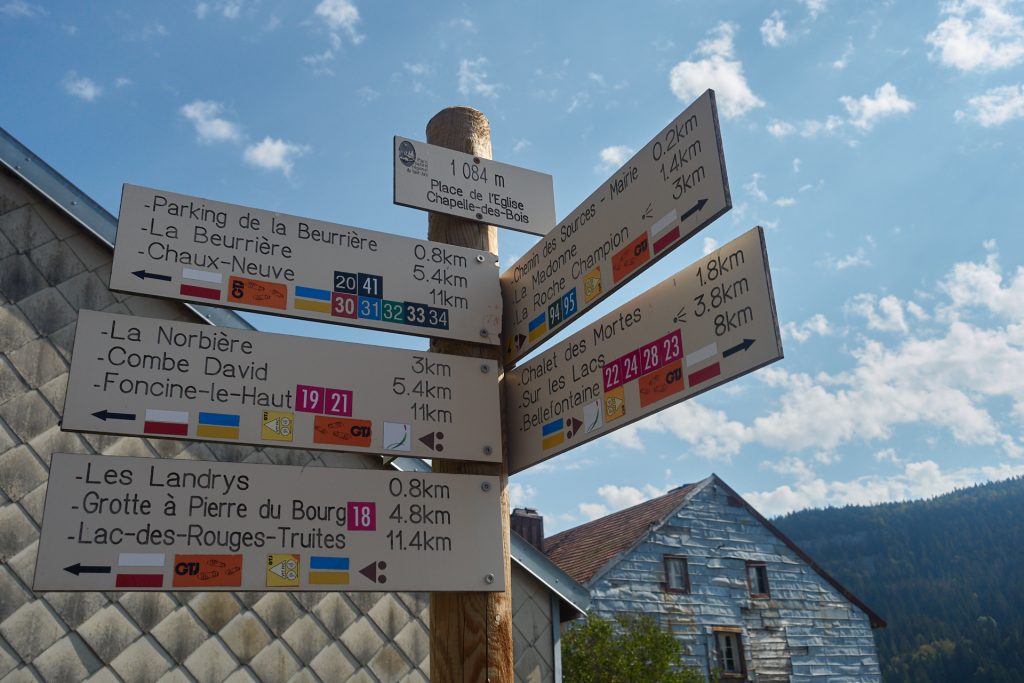 Our journey through the French Jura takes us over long distances on plateaus between 800 and 1200 meters above sea level. We recomment this for all cyclists to drive through. We did it in two days. If you camp wildly, you can certainly hang on for another day. Motorized, the distance and therefore the fun is probably just too short.