Here is our subjective list of the best campsites. What makes a campsite a great one? As travel cyclists with a little tent, we certainly have different demands than those who set up their tent for a week or two during their holidays. In the low season, the places sometimes make a completely different impression than in the high season. When we arrive at a place after a rainy day, we are happy about little things that we might not have noticed with a bright blue sky. For example, we think a separate tent meadow is great – preferably with other guys on bikes. It is definetely a plus that we can buy the most important food (cold beer) halfway close, because usually we have no desire to swing on the saddle again after arrival. Our model cyclist couple from Oberdrau Hana and Peter have described it well: a good campsite is a balanced mixture of security and freedom for us, who are not at home for weeks and months.
For Italian campsites, on the one hand, there are the camping villages on the Adriatic coast which are entire cities that have everything. Some brand new, some from the 1970s, and others from a mixture of both. There are also permanent campers here, who make a place in the low season look very bleak and also slightly neglected. The quality is different. Wristbands, like in a club, pay with a club card only, showers with a brand make the whole thing annoying.
Camping Panorama del Chianti – Tuscany (I)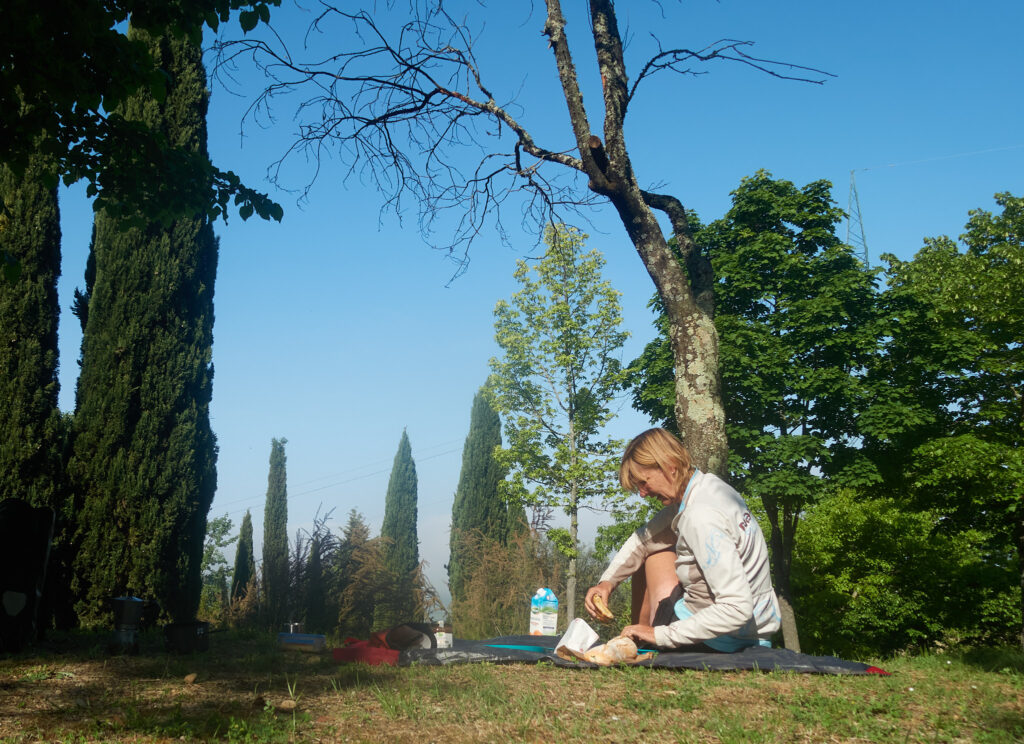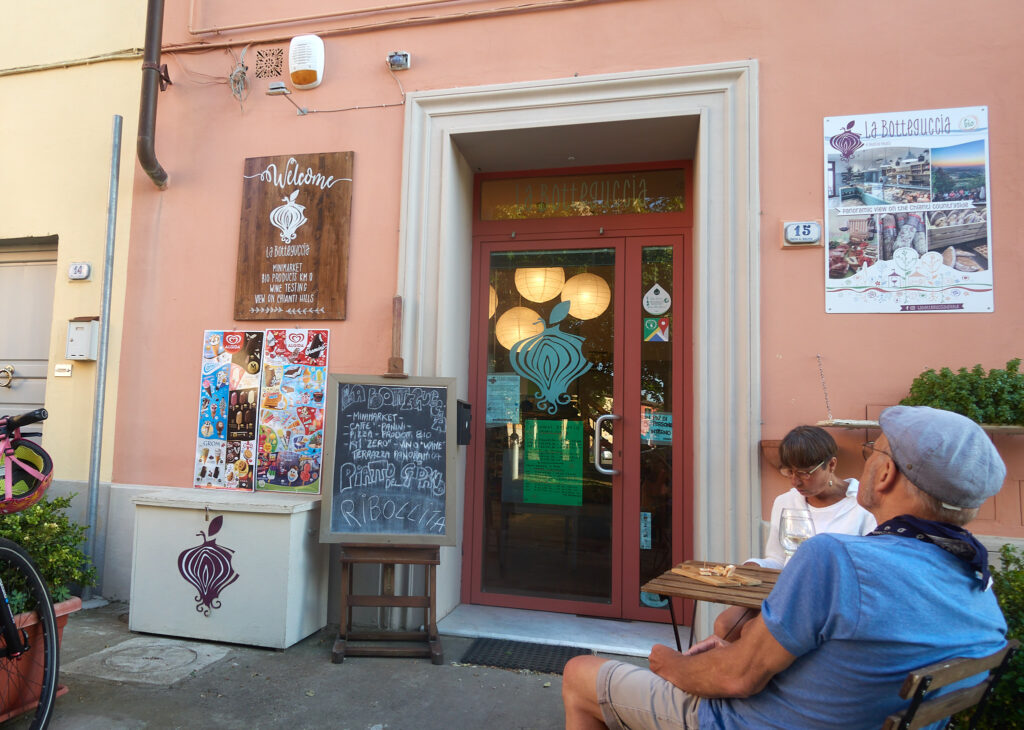 Siena and other attractions are close. An old camping area has been taken over by a young, motivated, very friendly team and is being renovated step by step while guests enjoy the super view from the terraces and relax. Next season the bar will reopen and so will a swimming pool. In the nearby village you get everything for your daily survival in a lovely small organic shop. A place for cyclists, campers, caravans, motorhomes. https://www.campingchianti.it/il-camping/?lang=en
Camping Flaminio Village – Roma (I)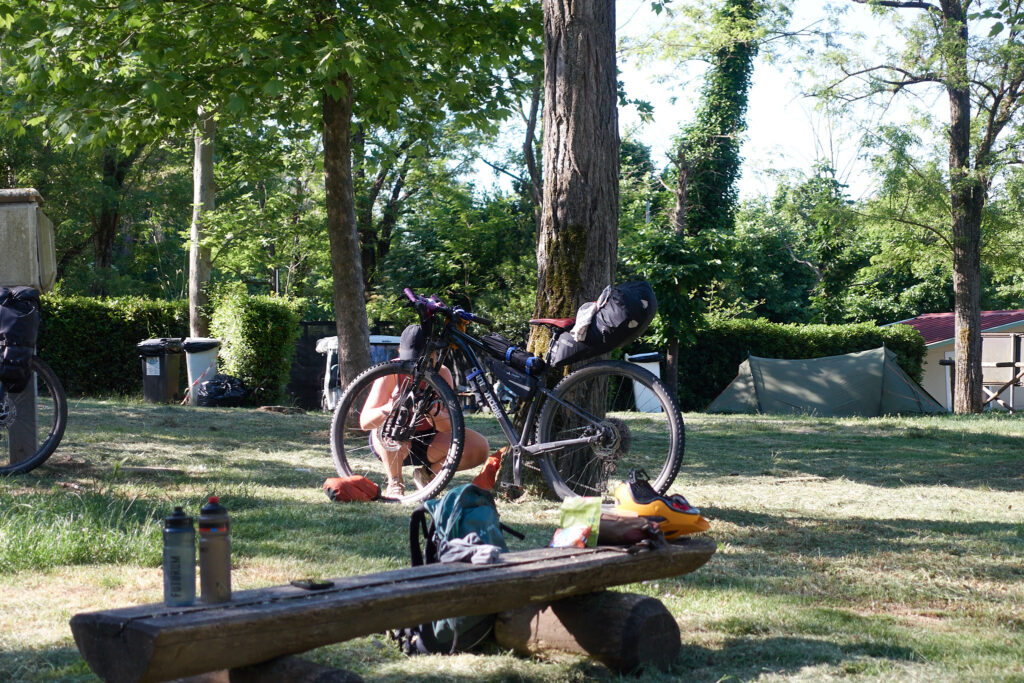 Beautiful green city camping in the sports facilities of Rome with cycling meadow, bike path and train connection to down town. A supermarket is around the corner. Top sanitary facilities. In the helpful reception you get your electrical appliances charged and also a taxi called, if needed. We stayed here for five days. https://www.villageflaminio.com/de/camping/
Camping "Le Quite" – Abruzzo (I)
Instead of luxury, there is pure nature here. In the morning we wake up from the smacking of deers. In the evening we make a little fire. As a welcome the nice owner provided a glass of white wine. http://www.campinglequite.eu/campinglequite/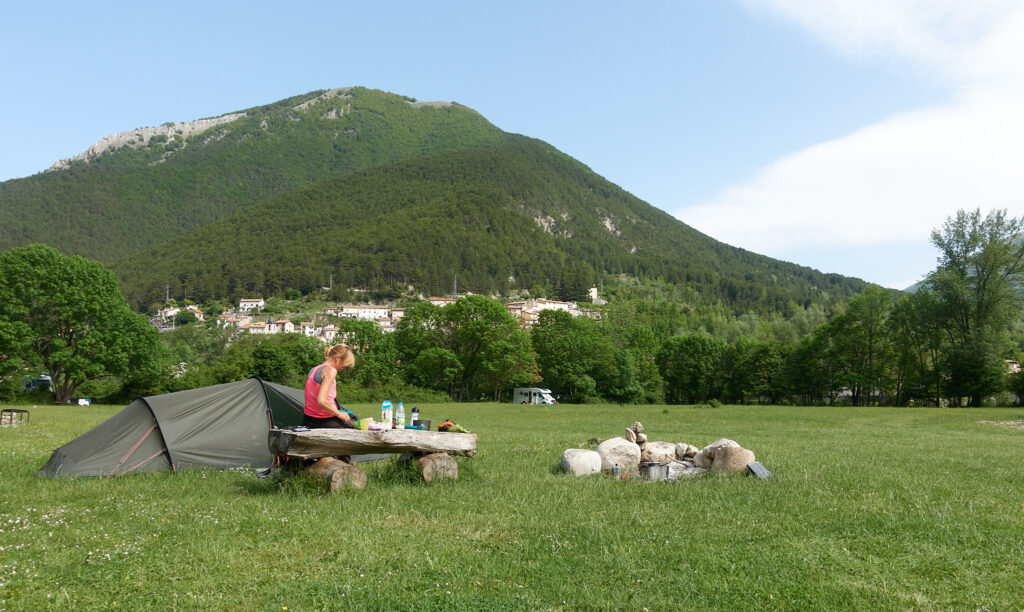 Kokopelli Camping Retreat – Abruzzo (I)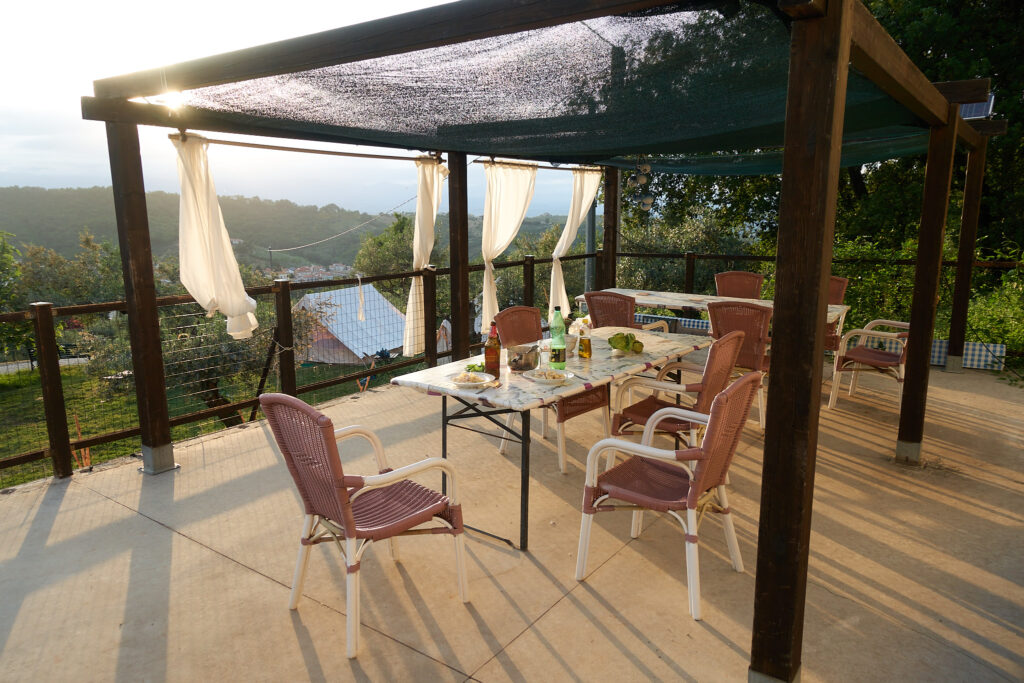 An idyll. Places between olive trees, outdoor kitchen for self-cookers, fridge filled with beer, eggs from own chickens and vegetables from the garden. Great hiking trails created and marked by the owner himself. For the next small shops, however, you have to cope with a few meters of altitude. https://kokopellicamping.co.uk/
Camping Theleme – Sardinia (I)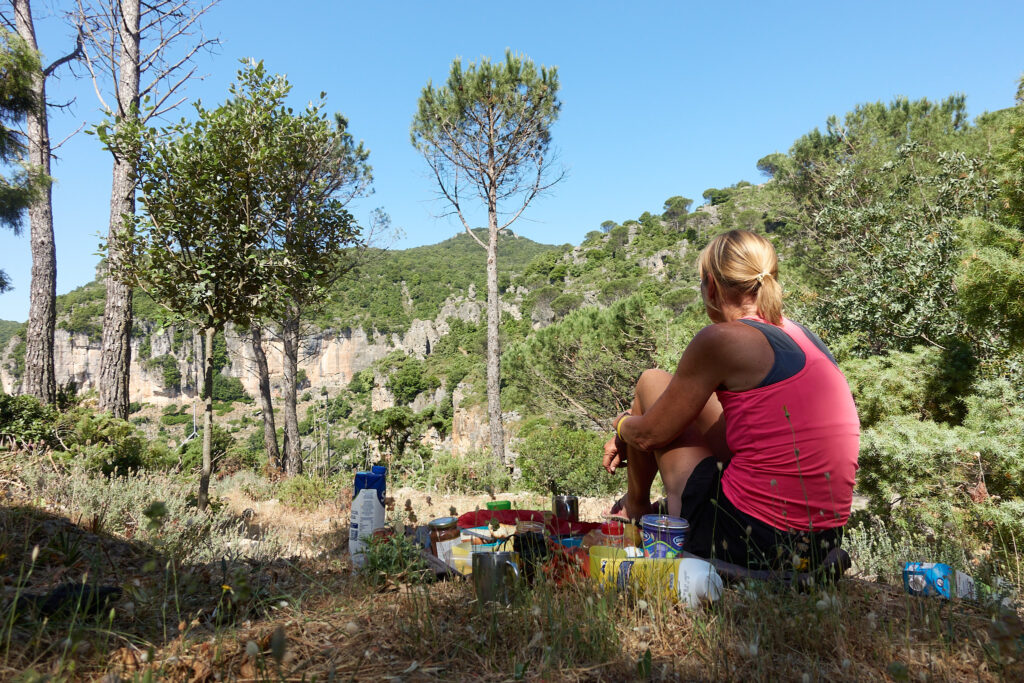 Feel-good campsite in Sardinia. In the middle of the climbing area with great mountains. Hikes, MTB, everything is possible. Outdoor kitchen, nice bar, where the inhabitants of the nearby village also meet. http://www.campingtheleme.com/
Beata Solitudo Campeggio – Amalfi (I)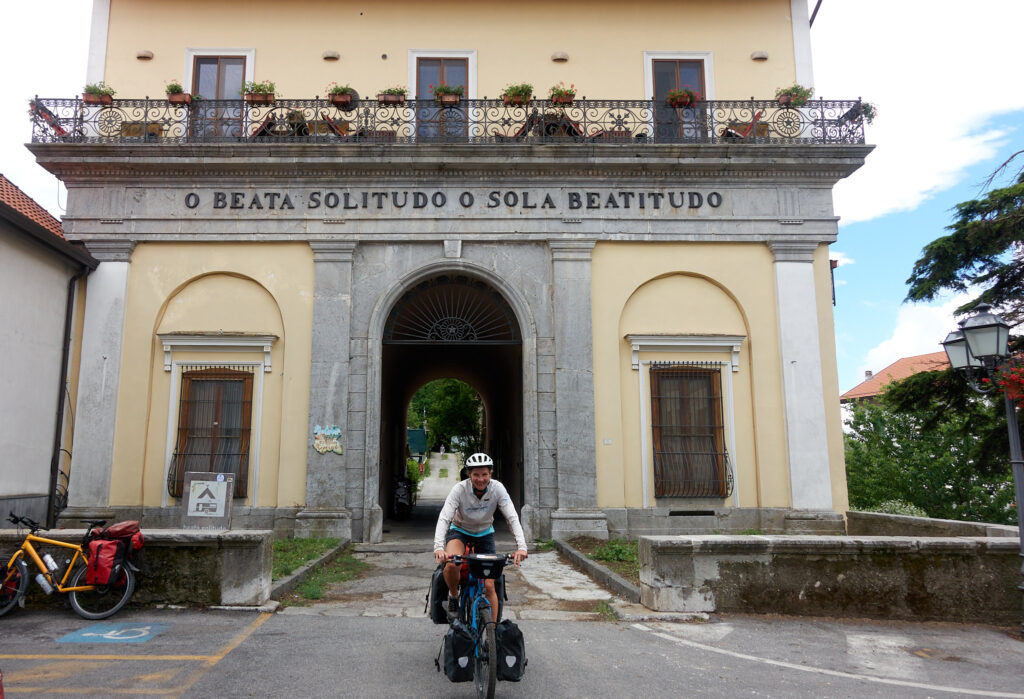 At the very top at 700 meters altitude of the Amalfi Peninsula with an attached youth hostel and B&B. Super friendly and helpful host. Starting point for numerous hikes. By bus you can go down into the tourist hustle and bustle. https://www.beatasolitudo.it/
French campsites are everywhere in this big country. A campsite is often part of the infrastructure of a municipality. The density of campsites allows us flexibility in route planning. When one place is full, we make it to the next. Often there is a public swimming pool next door where you can quickly jump in for free or cheap. Camping Municipals are usually very cheap (10€ – 13€ per night).
Camping La Pinéde (F)
Near Carcasonne on the way to the Pyrenees. Extra area for tenters/cyclists, nice bar and restaurant where the owner cooks a daily menue. https://www.campinglapinede.fr/stellplatze-frankreich-narbonne
Camping Mialanne – Arrens-Marsous (B)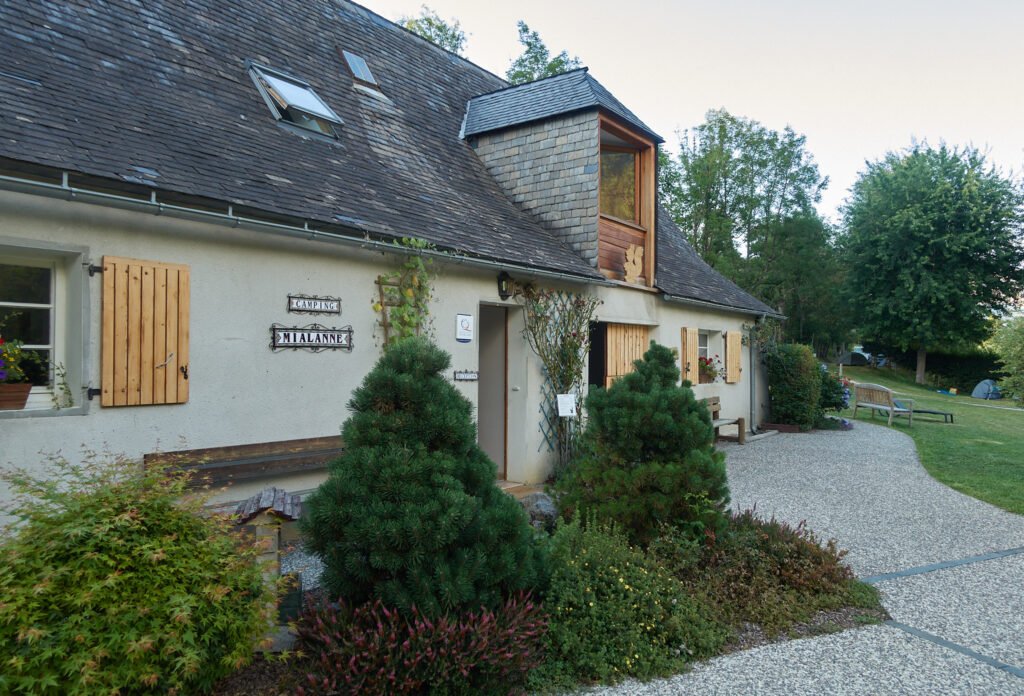 Terraced campsite with very friendly reception in the middle of the Pyrenees. There is a fridge and freezer and a cooking facility. In bad weather we play table football, table tennis or Rummikub. In good weather, there are boules courts and balls. Lots of hikes and pass crossings starting from here. https://campingmialanne.fr/en/
Camping de Bois Vert – Parthenay (B)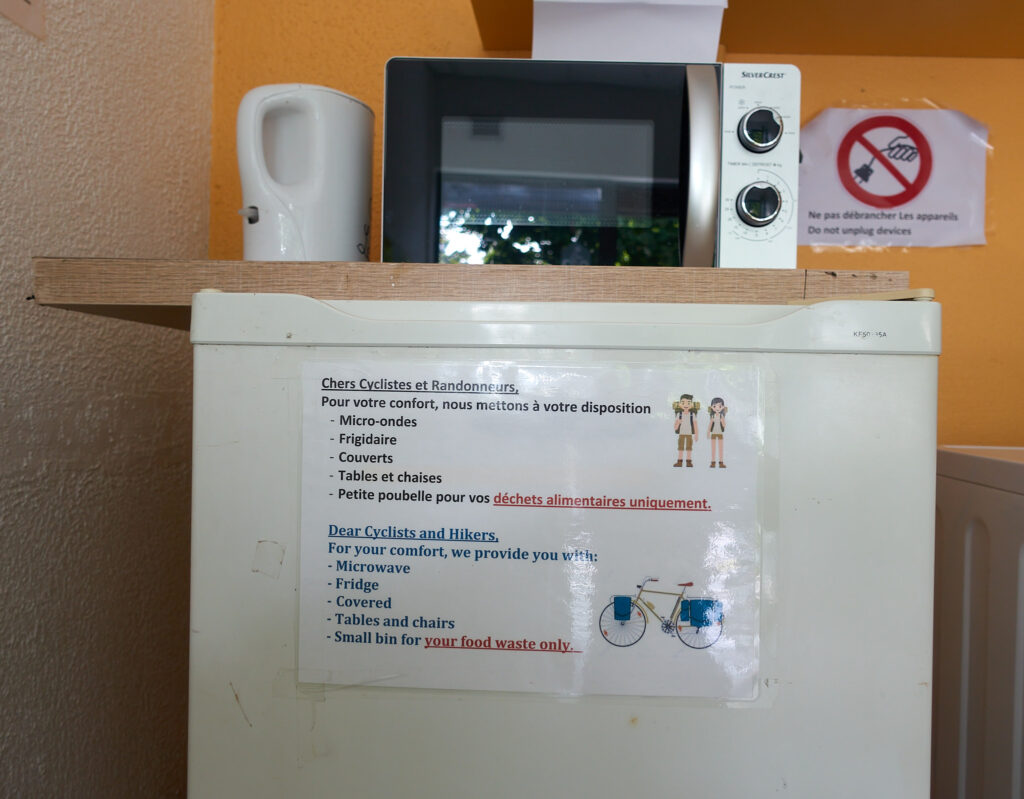 Extras for cyclists. In addition, a bar and pool. Four stars that we actually use. https://www.campings.com/de/camping/camping-bois-vert-78000
Campsite Les Plages de Loire (F)
Lots of green for cyclists. Nice snack bar and a small place with shops within walking distance. https://vacances-seasonova.com/de/camping/les-plages-de-loire/

Spain's Campsites shine with tippitoppi sanitary facilities. Showers as long as it is fun. Toilet paper, hot water when washing dishes and laundry. Two thirds of all campsites are located on the coast, in the tourist centers. We look for the pearls outside, domestically, where we are welcomed. These places are really great. However, often a whole day trip away from each other and the destination is defined by the next campsite. We did not discover any city camping. In (Northern) Spain there is still a lot of camping in tends. Large motorhomes are rather rare. Perhaps this is due to the hilly landscape in which the camping terraces fit in. A pool is almost standard. As a cyclist with a tent or as a hiker, we always got a pitch, even though in the absolute high season in August many places were marked with 'compléto'.
Camping La Viorna – Picos de Europa (E)
Nice restaurant, perfect seating corner, terrace, good and cheap camping supermarket with cold beer. The personal is very welcomed and helpful. https://campinglaviorna.com/en/
Camping Cabuérniga (E)
A real paradise. https://www.campingcabuerniga.com/?lang=en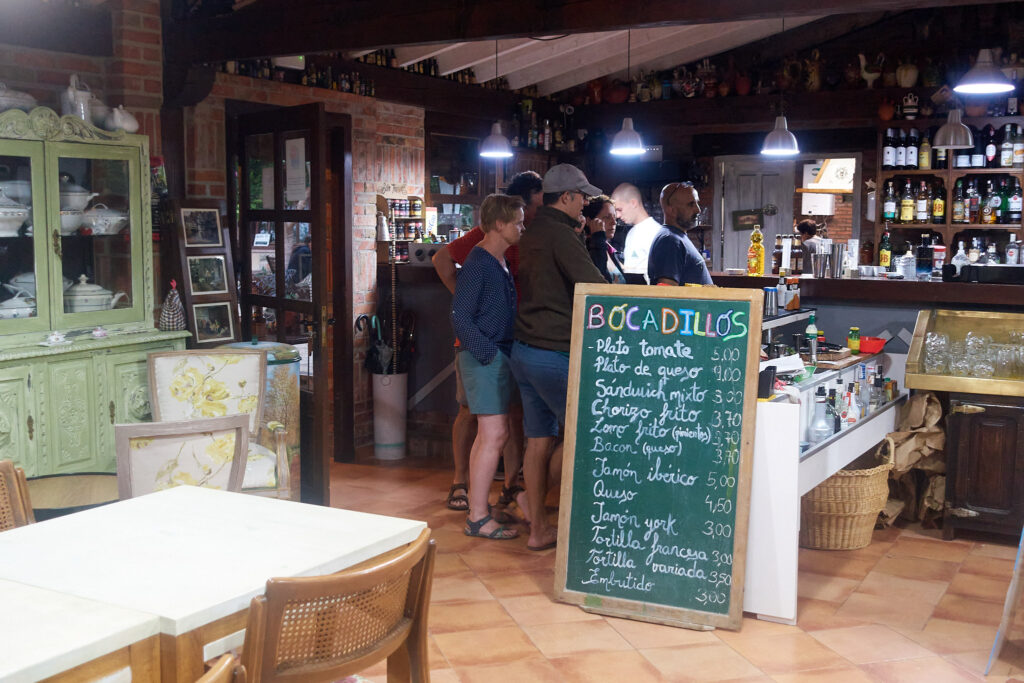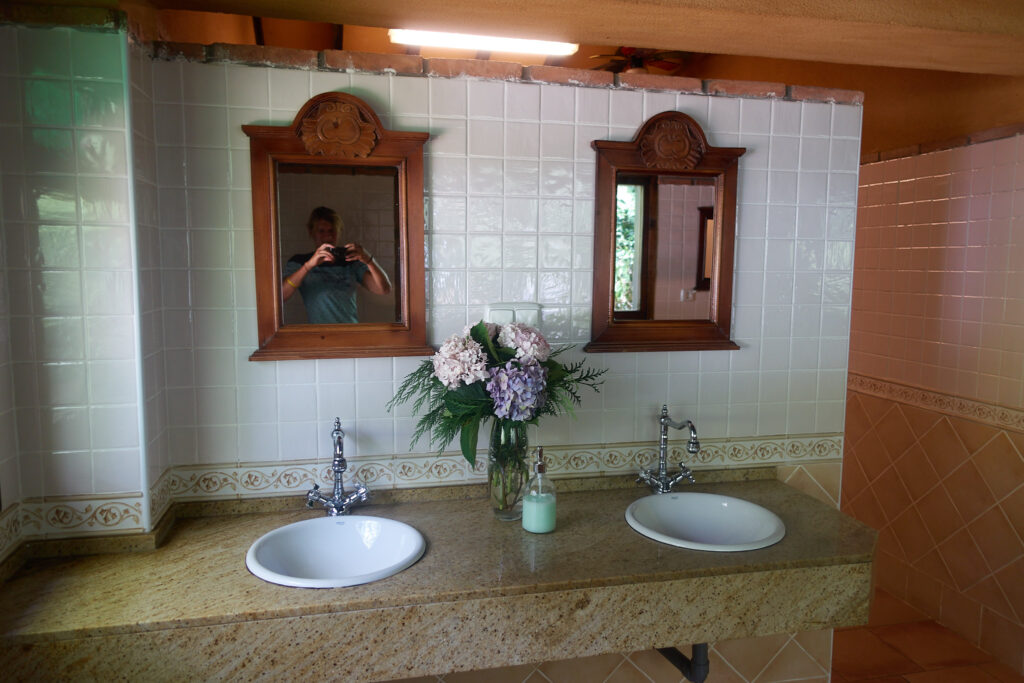 Camping Itxaspe – Basque Country (E)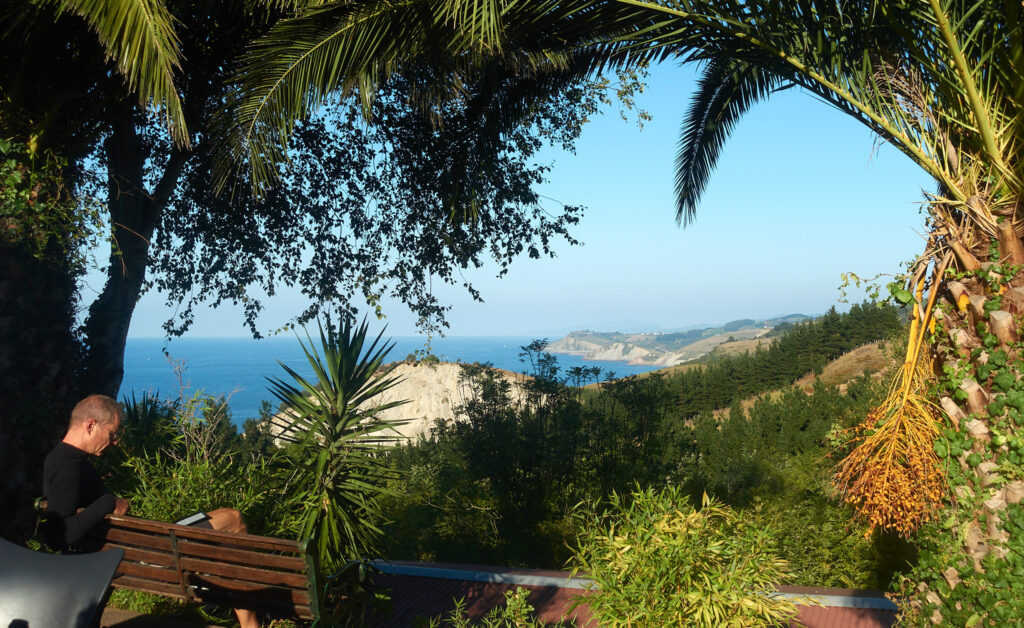 There is always a place for cyclists and hikers. In the campsite's own market you can take care of yourself, refresh yourself in the pool. A lovely place with people who share the passion for life outside with their guests. https://www.campingitxaspe.com/de/camping.html
At the end of September we spend our last night in the 2022 season on the Fietsers and Camper Heiderust near Venlo (NL) just before the German border. The tranquility itself next to one of these Dutch holiday parks and so close to the 'coal pot' (industrial area in Germany). For cyclists there are benches and a lounge with a stocked fridge, sitting area, games and books. Outside there is a fire bowl for the campfire.
Cozy place until the end of our five months journey this year!