The Via Francigena goes from Canterbury to Rome and planned to go to Jerusalem later on.
We meet Matt from Northern Ireland and Jessica on our day trip to San Gimiano. They are from Canterbury and on the way back from Rome and ride on the Cyclovia Francigena. This pilgrimage route can be travelled by foot, by bike and by car. At least in Tuscany and further to Rome we see many pilgrims, even if we only partially ride on the way or its side roads.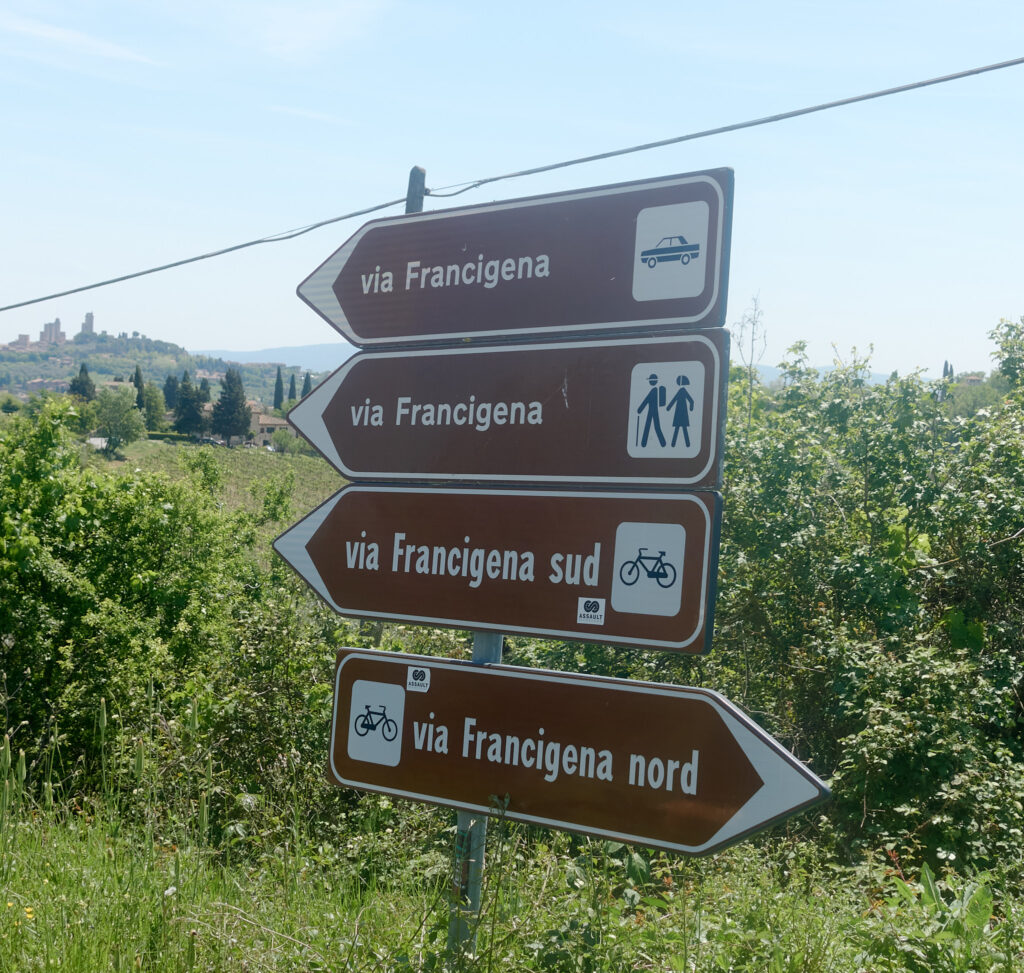 Hanna and Oliver from Bern walk the Via Francigena from Siena to Rome. We meet them at one of today's sparse water points. We have 80km on the speedometer, they have 18km. We still have 30km ahead of us, they have 8km. Our bikes weigh 40 kilogram, their backpacks 20 kilogram each. Under the scorching midday heat, we all sweat. All four are in good spirits. And all four want to go to see Rome. Tomorrow they will also be at the lake, but we will probably already be in Rome.
Before we come across the Via Francigena, we start in Bologna the crossing of the Appenines to Pistoia – 110km, 1400m, pass height 996m. On the way we met the enthusiastic Italian guy Massimo in the market square of the city of Faenza, just before Imola. Enthusiastic and with his hands and feet, he tries to tell us about his passion for cycling with his little English, he also knows that we will take the pass, as planned by us, from north to south easier than vice versa.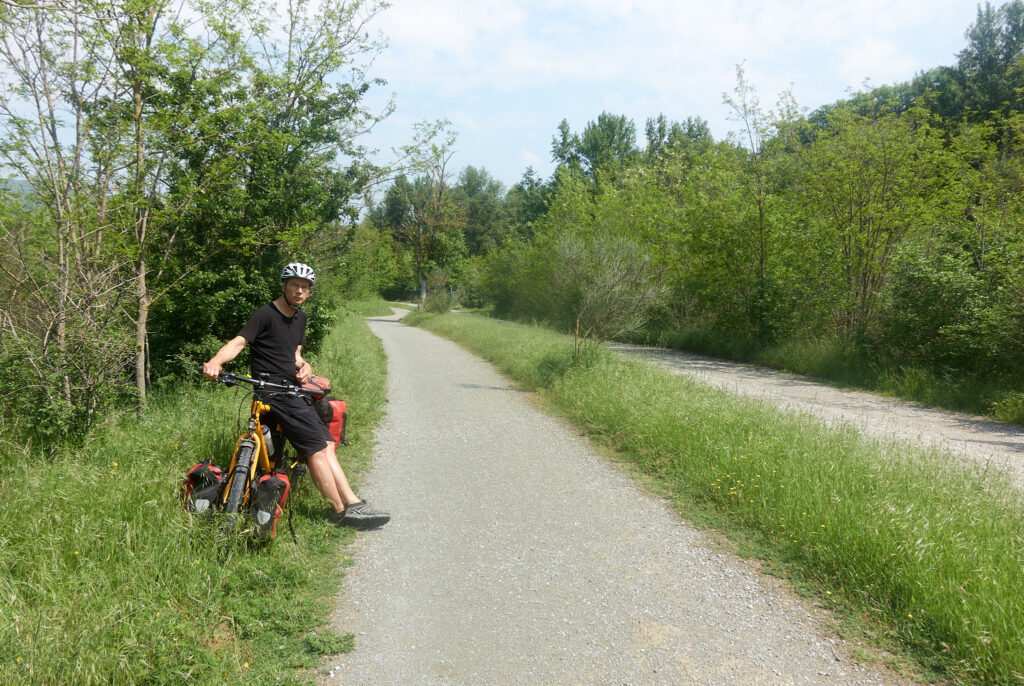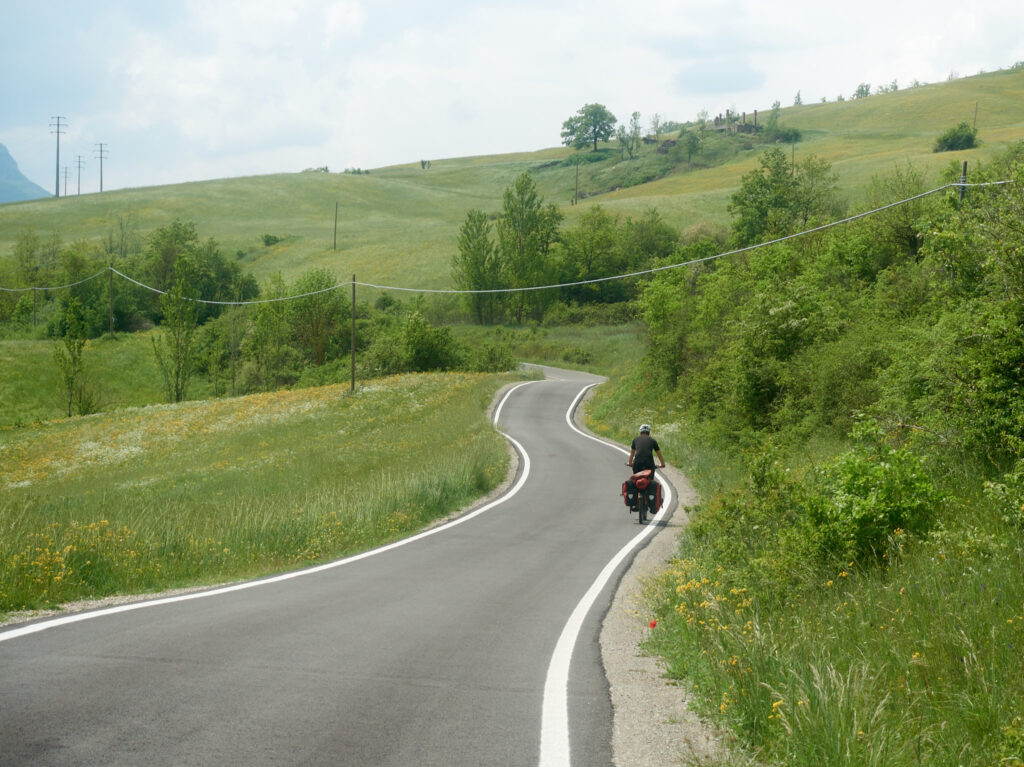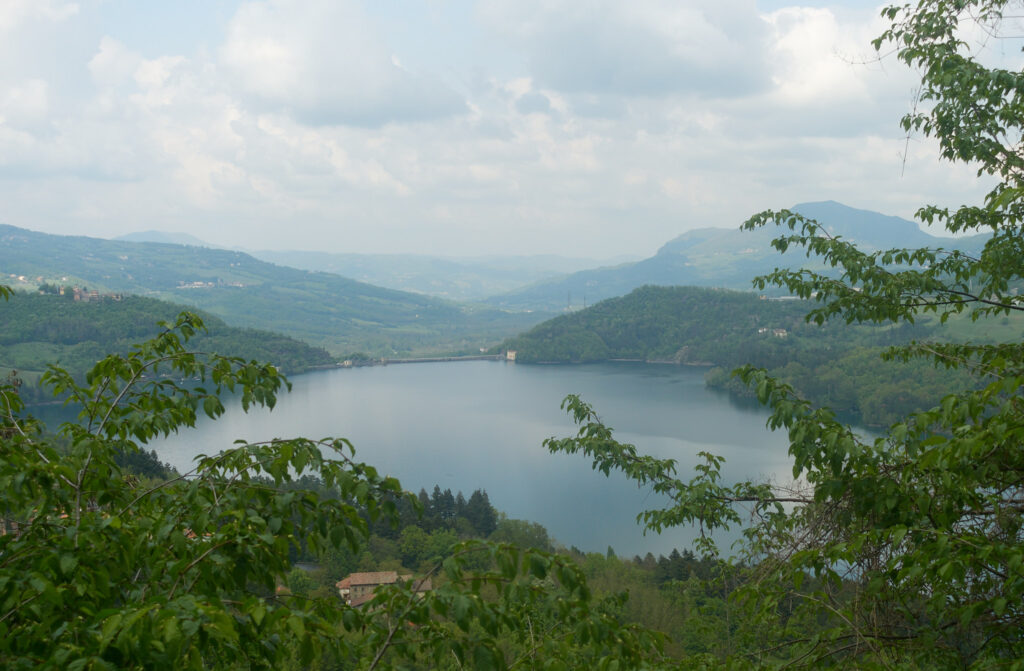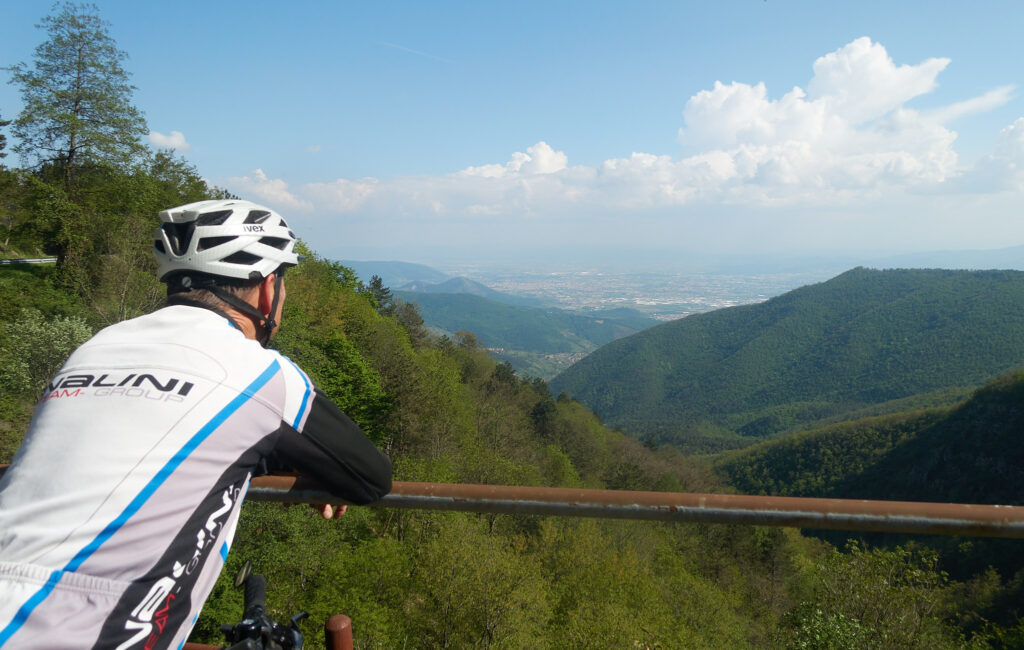 After the Alps (xmal) and the Atlas (Morocco, 2018) we now master the Appenines. Pass height: 996m. Why do so many mountains start with 'A'?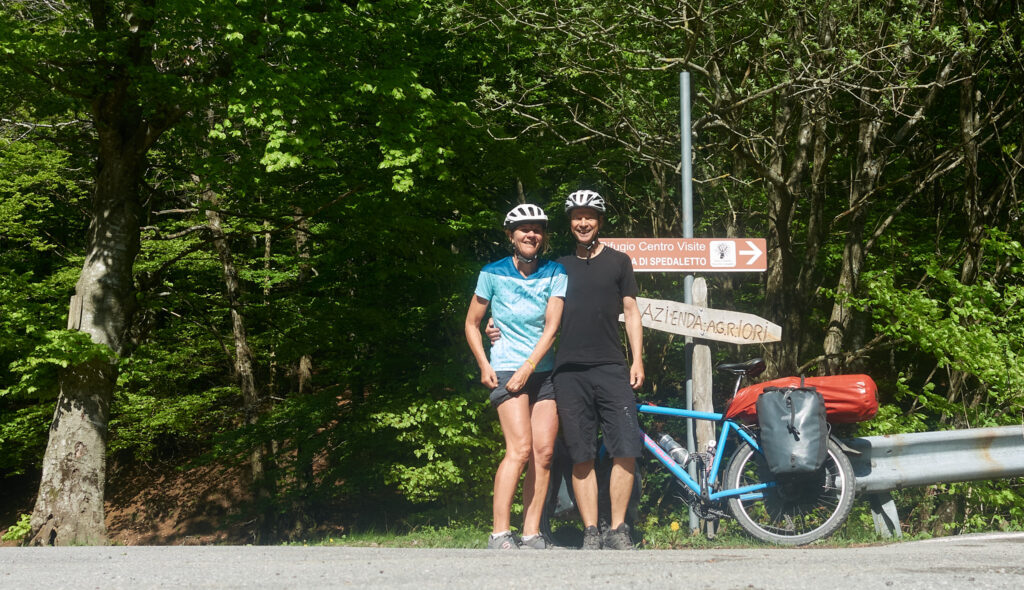 Now it just goes down. In Pistoia we have booked a room. It is a good alternative to the big city of Florence.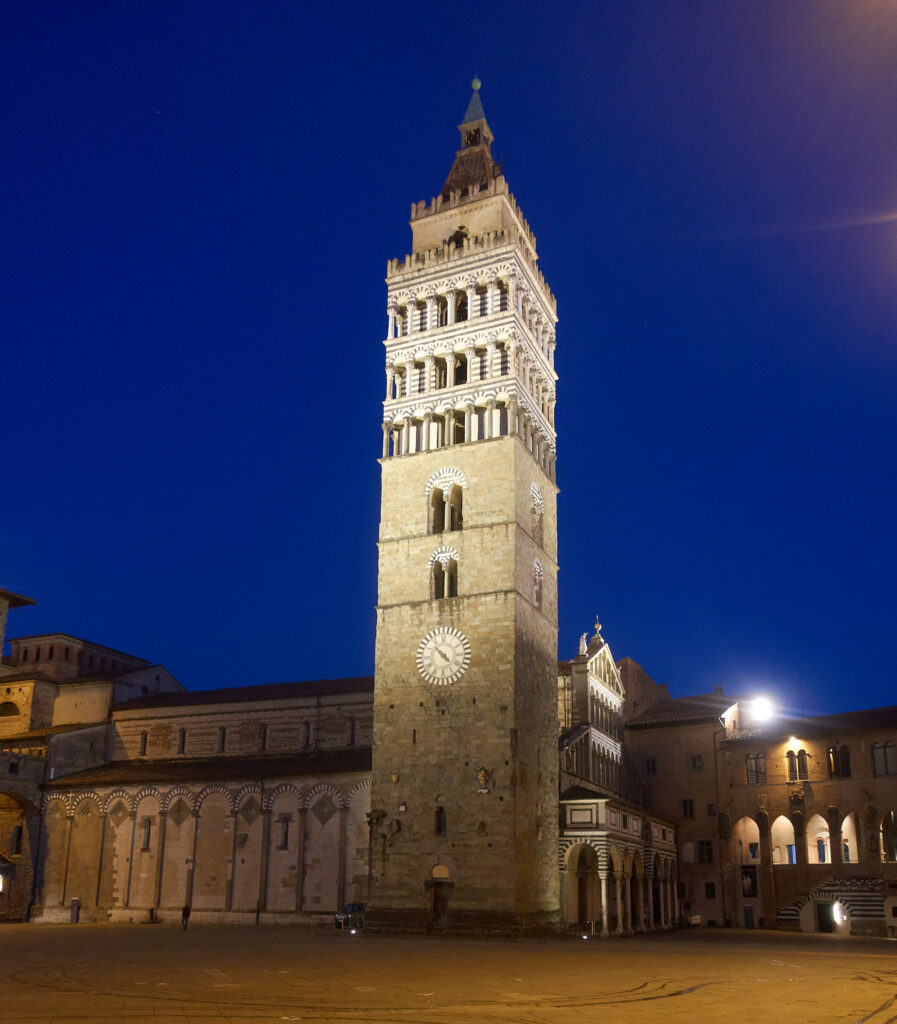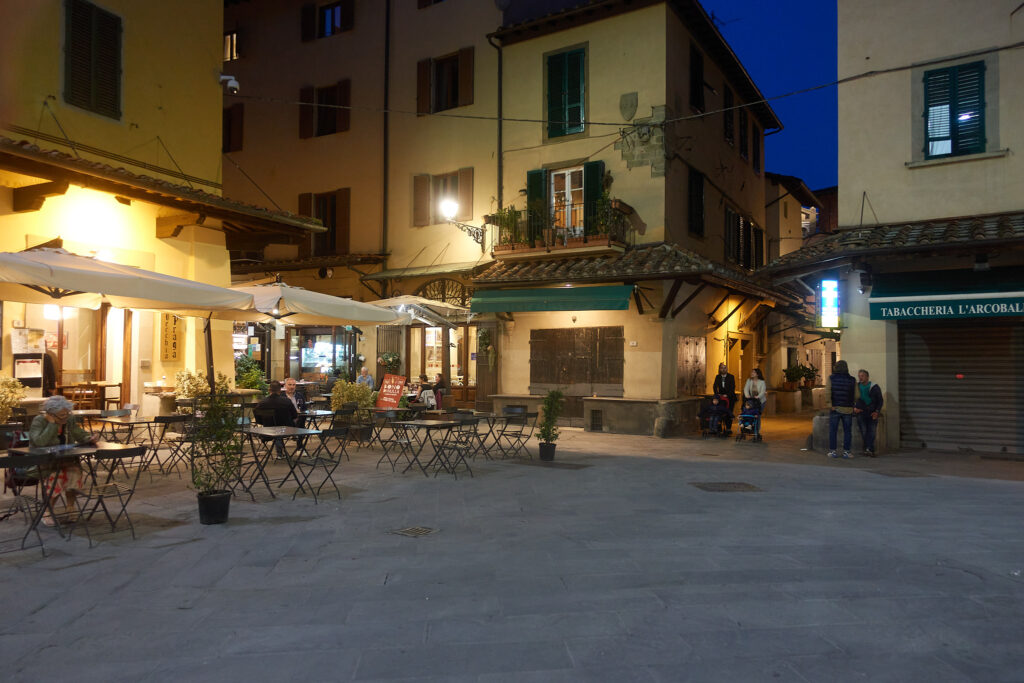 From here we are looking for our next stay. It will be another tough stage. At the end of the day, high on the mountain, we arrive at Stefano's Agritourismo campsite Al Pini. It looks like a construction site. Despite the advanced time, it is 5.30 pm, we decide to ride another 10 kilometers and 300 meters of altitude to find another place.
It's worth it. On the last groove we arrive shortly before 7pm. This year's motto: Take the challenge, and the paradise welcomes you. Camping Panoramic del Chianti is a beautiful, terassed course overlooking the Tuscan hills. The new management is furnishing the square and is happy about all guests. The nice person we check in with gives us his only private cold beer, because the bar has not opened yet. We find relaxation here and we really need it.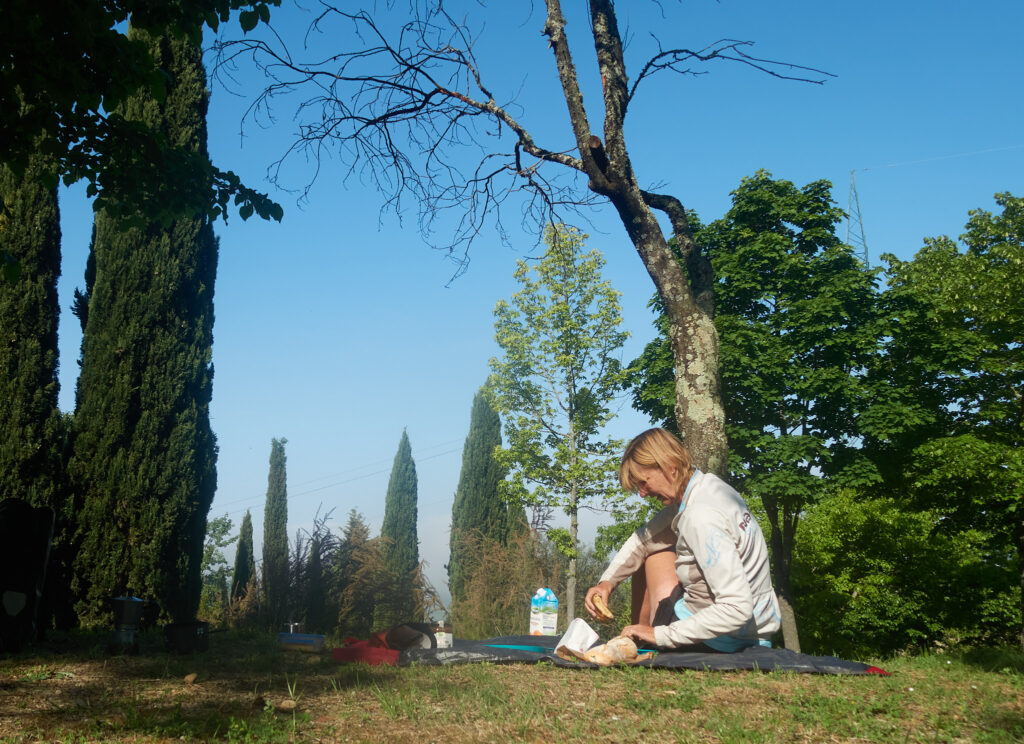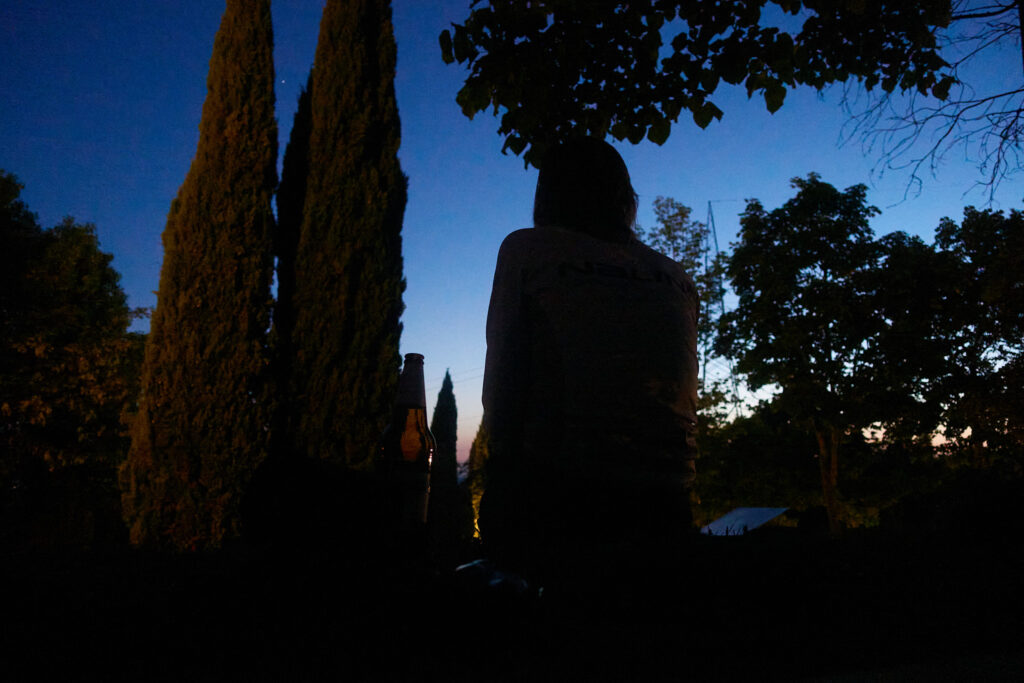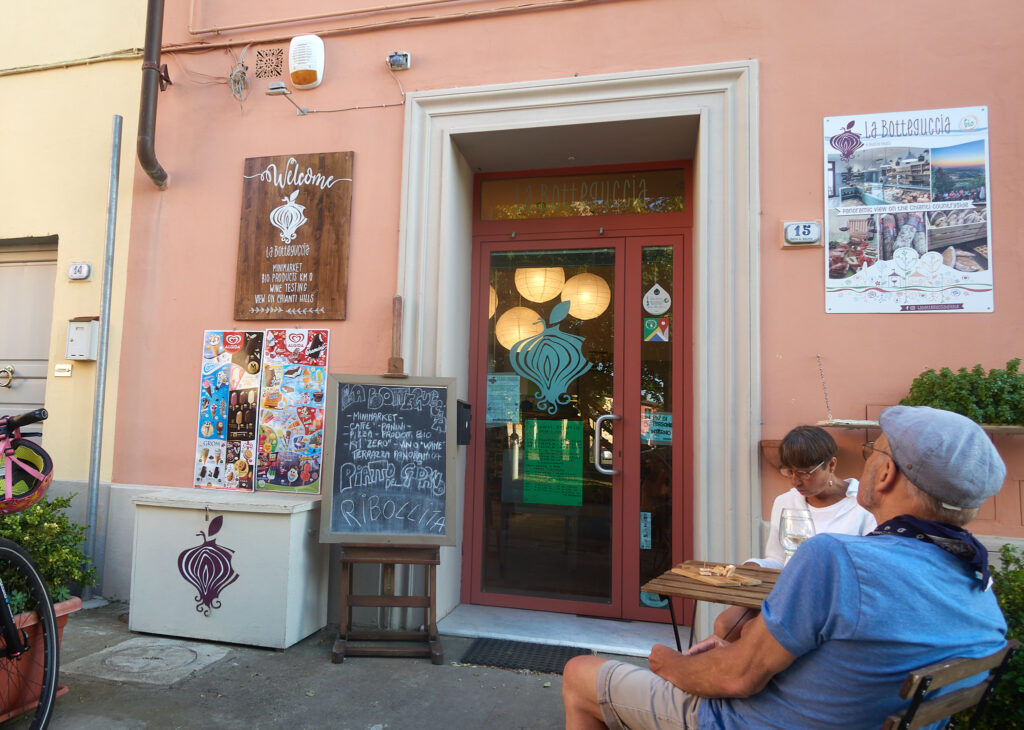 On one of the rest days we visit San Gimignano. But such tourist hotspots do not give us much. It all looks pretty, but we like the evening hustle and bustle in "our" town of Certaldo, with the families and playing children, better.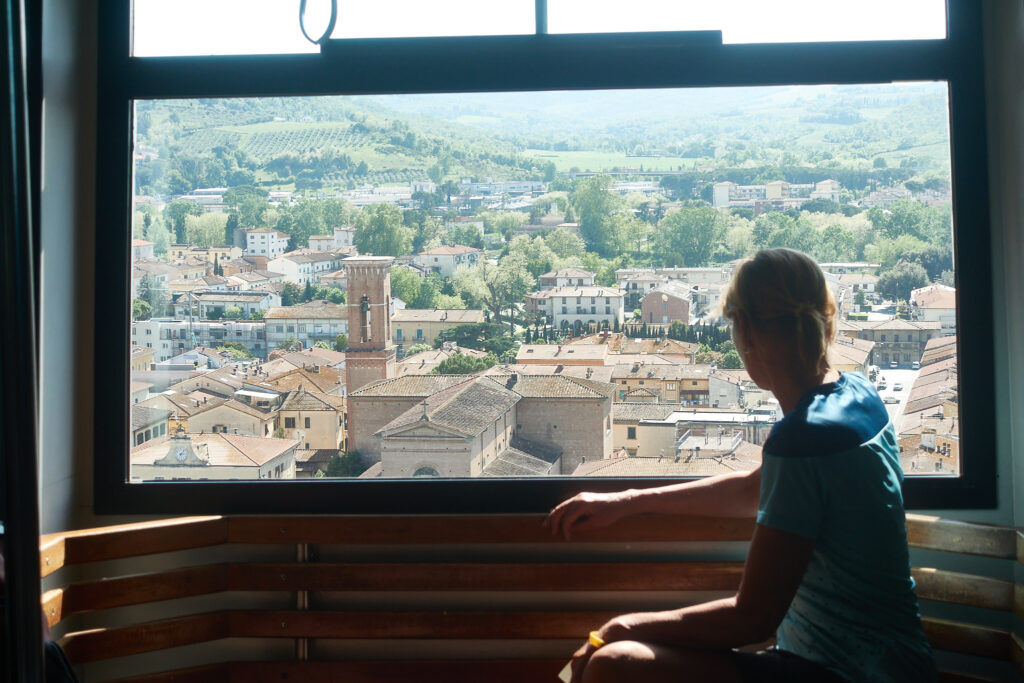 One day turns into three beautiful days and even then it is still difficult for us to say 'goodbye'. And there it is again, this strange feeling that we experienced on our first long journey three years ago: We are warmly welcomed, feel right at home. Often, often after only one night, we say 'goodbye' to such familiar people again and are a bit wistful.