"Doing what you like is freedom, liking what you do is happiness"

Frank Tyger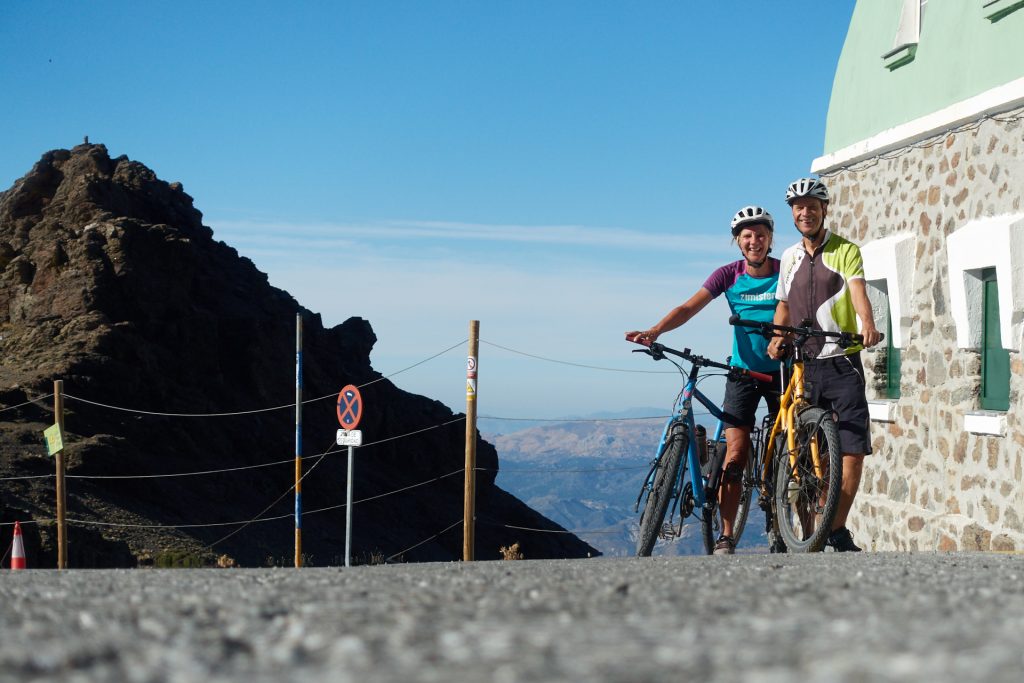 We, Astrid and Rolf, have made our passion for mountain biking, nature and simple life as well as the love for traveling with the desire for landscape and people, unforeseen encounters with exciting people, adventures and discoveries of any kind to our purpose in life.
A dream turned into an idea and further to a plan. Matured while working in a large biotech company in global teams spread over three continents and exploring numerous beautiful places in the world every year with our boys Philipp and Lennart.
At some point, the time was ready. After more than 30 years of work and an intense family life, we had a farewell party, quit our job, swapped the car for two great touring bikes and a top-class tent and set off on April 1, 2019.