We have camped on many beautiful farm campsites, with animals and without animals. For us great pony farms where life is fun.
This is our list of the greatest campsites of the 2023 season:
Camping Castel Pietro, Verona, I
The campsite is located directly on the city walls, in the center of Verona. The view of the city from the panoramic terrace, which is also our dinner and breakfast spot, is fantastic, comparable to Lisbon and Rome, with the difference that our tent is right up there. For this stay alone it is worth buying camping equipment at Decathlon.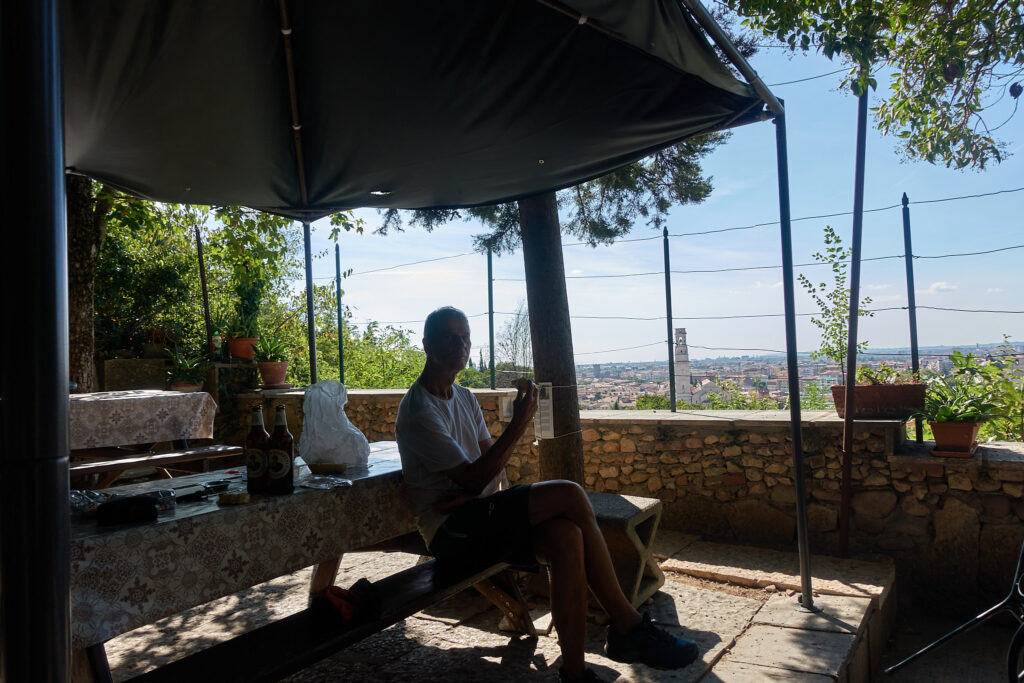 2. Camping Bela, Terchova, SK
Camping Bela is located on the Varinka, the bike path goes right through. Great starting point into the Mala Fatra. Here are outdoor lovers and active vacationers. There are places for tents, caravans and campers. Seating, kitchen and refrigerator. A bar where you get a beer or Radler 0% on tap. The place is natural. In the evening makes fire who wants. Very informal and nice. Non-campers or winter vacationers can stay in fancy wooden cabins.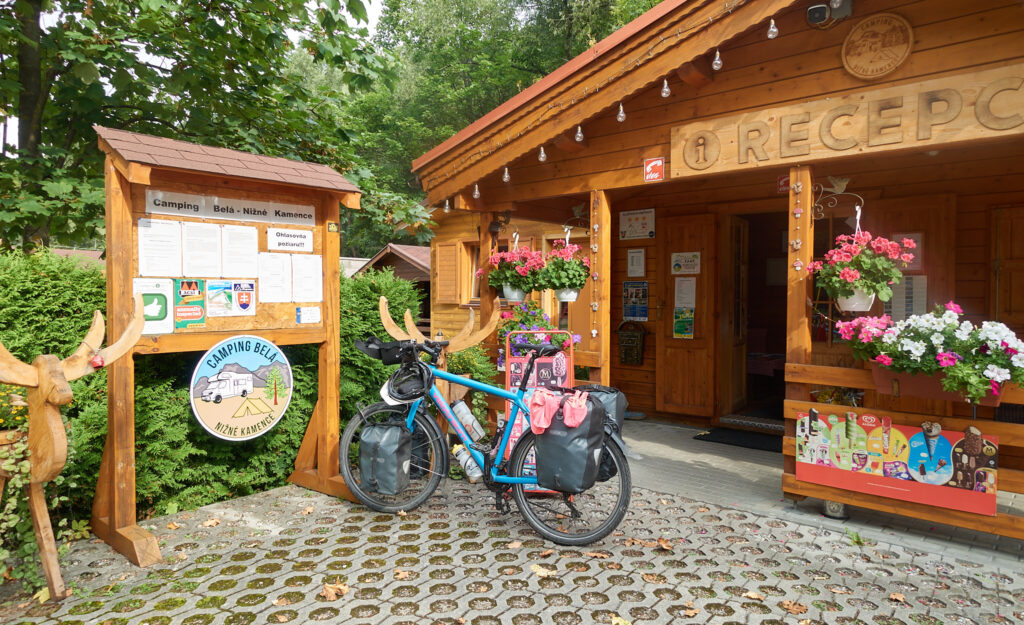 3. Camping Modra Farma, SK (see also cover picture)
We are on the second place in Slovakia under Dutch leadership. Somewhere in the middle of nowhere. Our hardest stage with 84 kilometers and 1600 meters of altitude leads us to the camping 'Modra Farma' with countless funny chickens, turkeys, a blind goat, three horses, a cow, a roaring donkey, warthog, cat and whatever else is hiding. Here is much more space than in Holland and their desire for camping on the farm can be realized here. We think it it is great too. Tomorrow morning at 8 o'clock there are brootjes and at 9 o'clock the animals are fed, with the guests if they want it.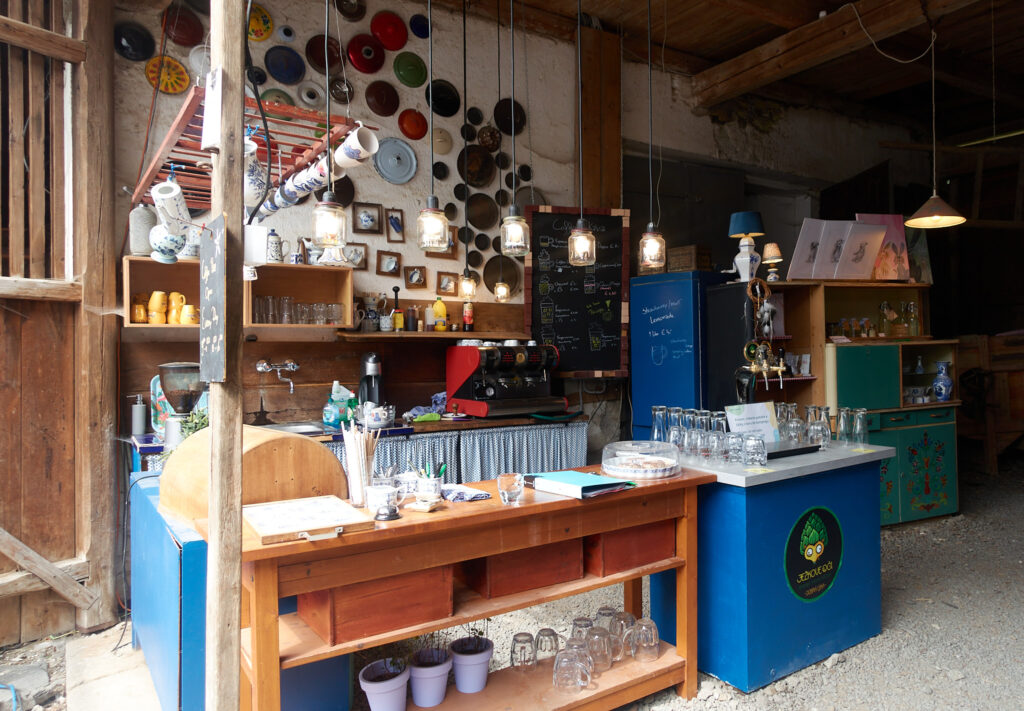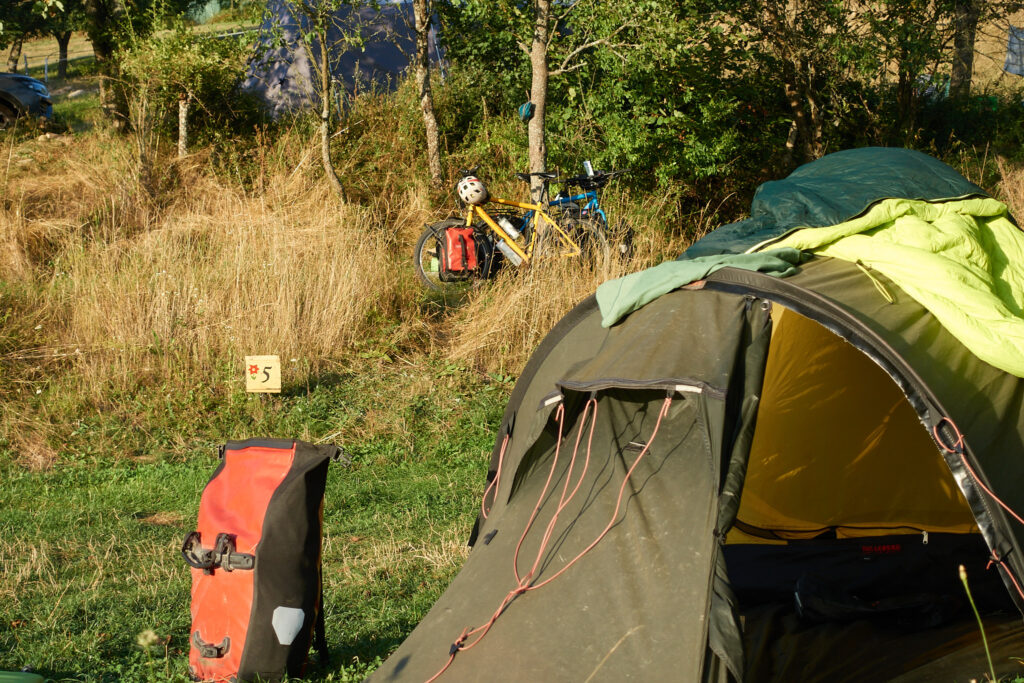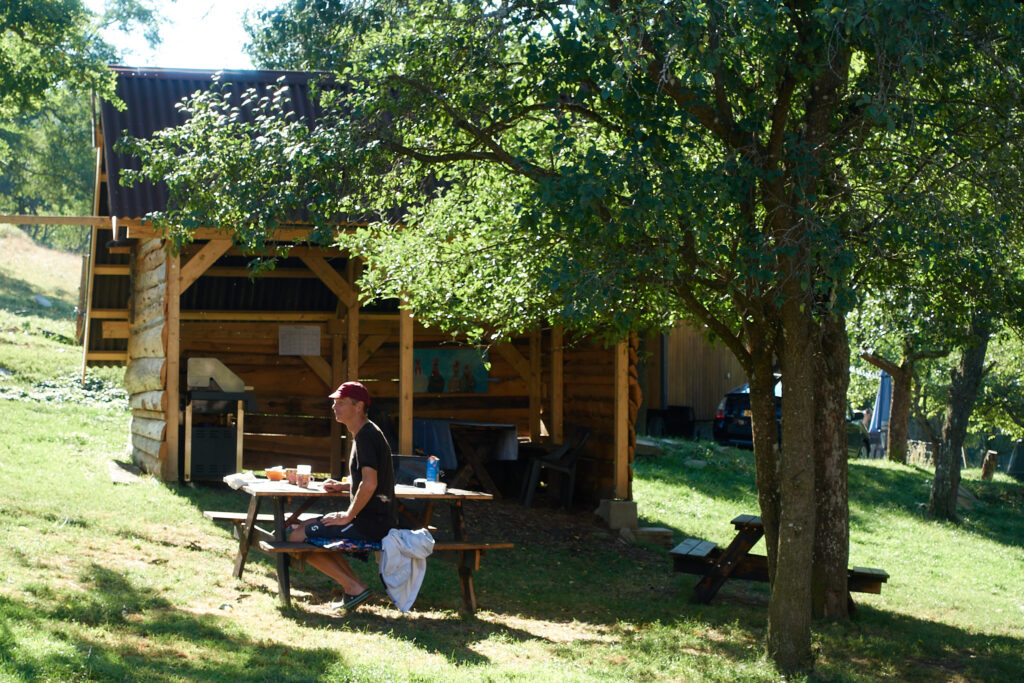 4. Camping Haghpat, AM
Martin from Yerevan has a campsite with the best view. In summer he lives here in a caravan, has his home office and is happy about campers from Europe. During the winter he lives in Yerevan. A nice place, very cozy and with the comfort we wish for.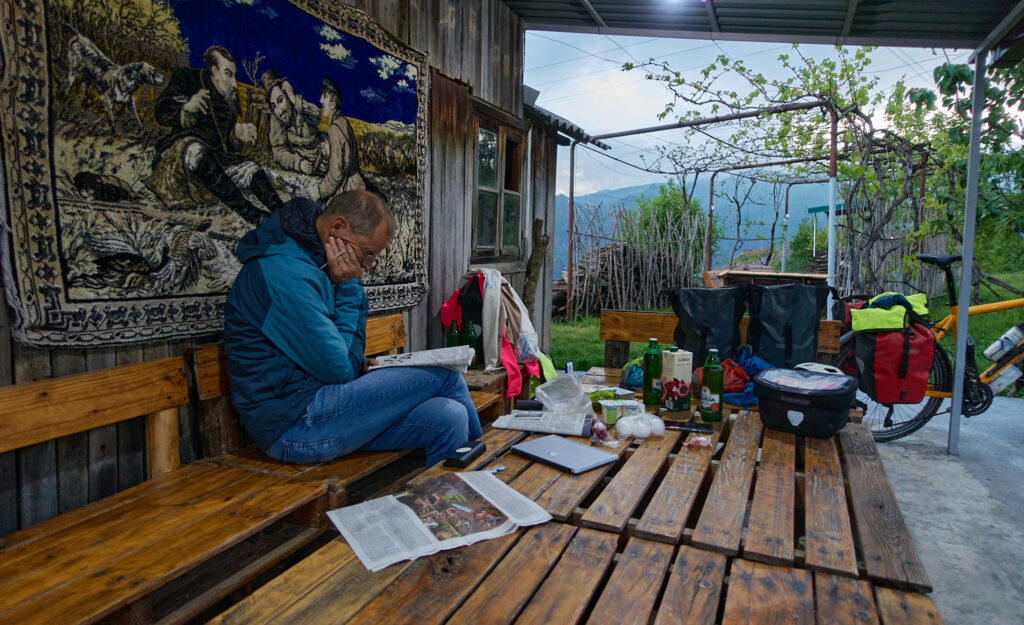 5. Crossway Camping, AM
In the traffic triangle Yerivan-Teheran-Sewan we find this lovingly designed and operated campsite, with great communal kitchen, cozy sitting areas, as we got to know them years ago in Turkey, a handful of individual accommodation, such as tree house, caravan … Svetlana takes care with her family so that their guests are well.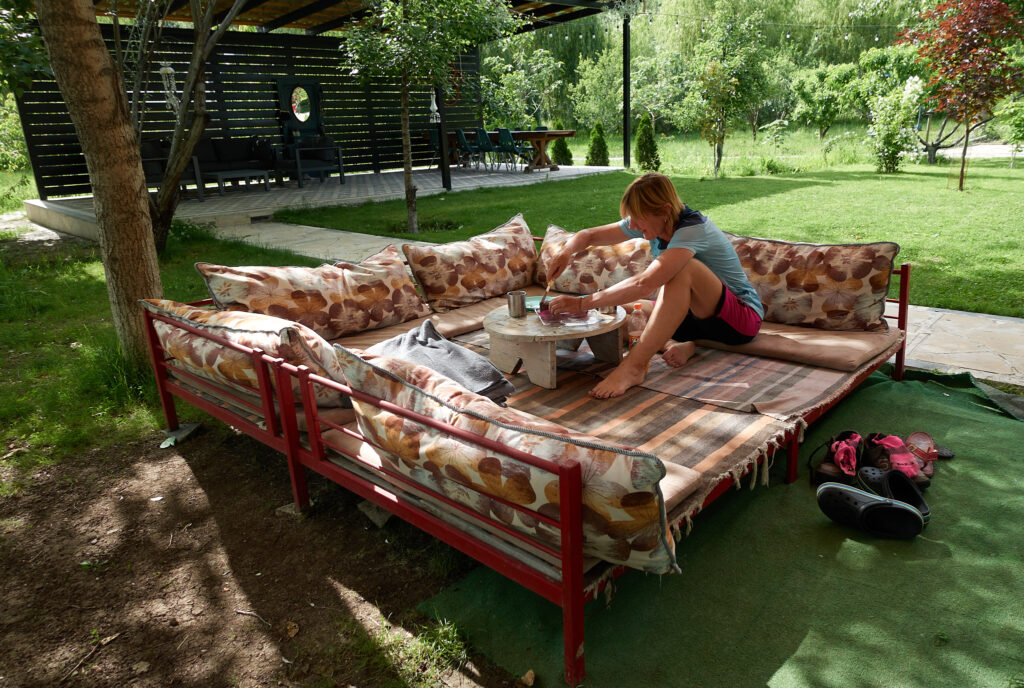 6. Danzi Camping, Rize, Eastern Anatolia, TR danzicamping.com
In Turkey's tea mecca. Instead of beer, we have freshly brewed tea. Goes well with the weather. The young host team is waiting for guests from all over the world in the newly opened camp. From here you can ride to the Pontus Mountains and enjoy the magnificent landscape at 2000m altitude on the Sal plateau with the bell-ringing cows.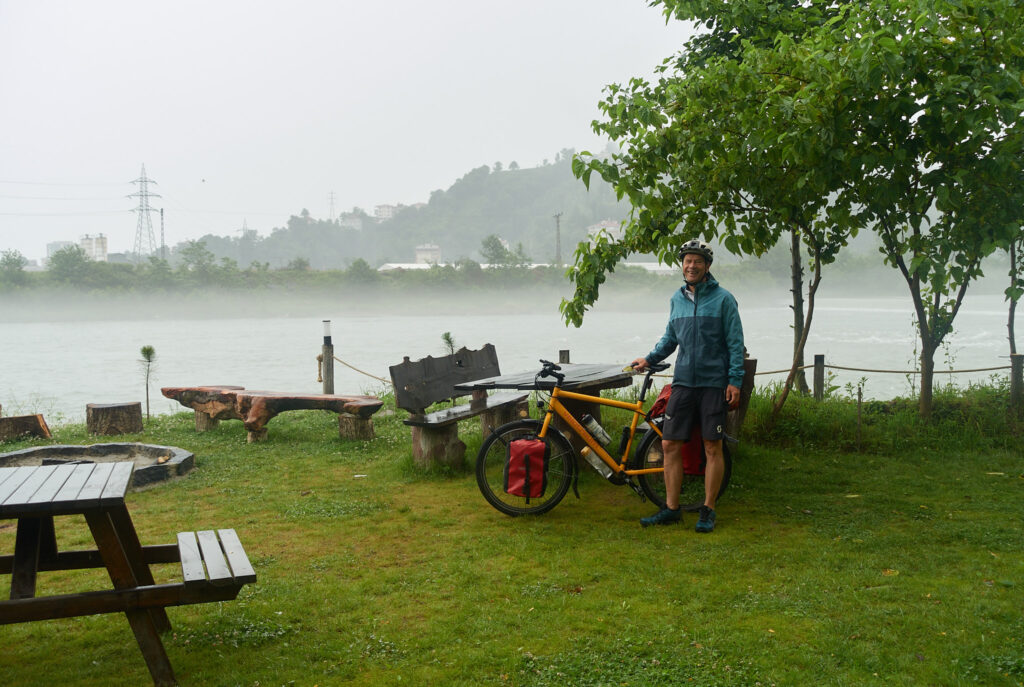 7. Camping Bay Akarsu, , TR akarsucamping.com
From the east, just before the tourist resort of Amasra, is the magnificent bay. If you are lucky, you see dolphins flying through the water here. We paddle with Sevki's sea kayak and afterwards we have coffee or tea with him at the bar. Actually always, if you happen to pass by. There is everything the cyclist or motor biker needs. Hot shower, refrigerator, seating with sea view and private parking for the bike at the place. If you want, you get tour suggestions around the cape. Turkish hospitality in perfection.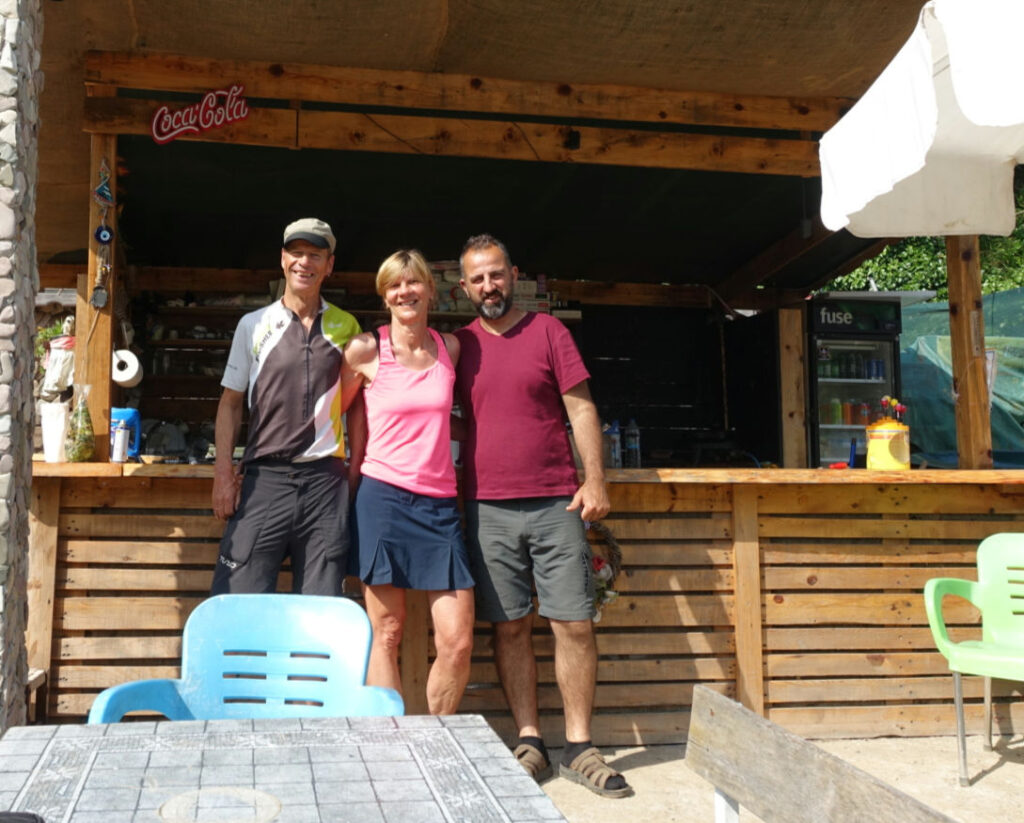 8. Camping Kekec, Maribor, SLO
All(!) what the travel cyclist needs, there is on Kekec. Therefore, some meet here before the variety, in Maribor's twin town, located in eastern Slovenia, below the ski lift. Passionate host.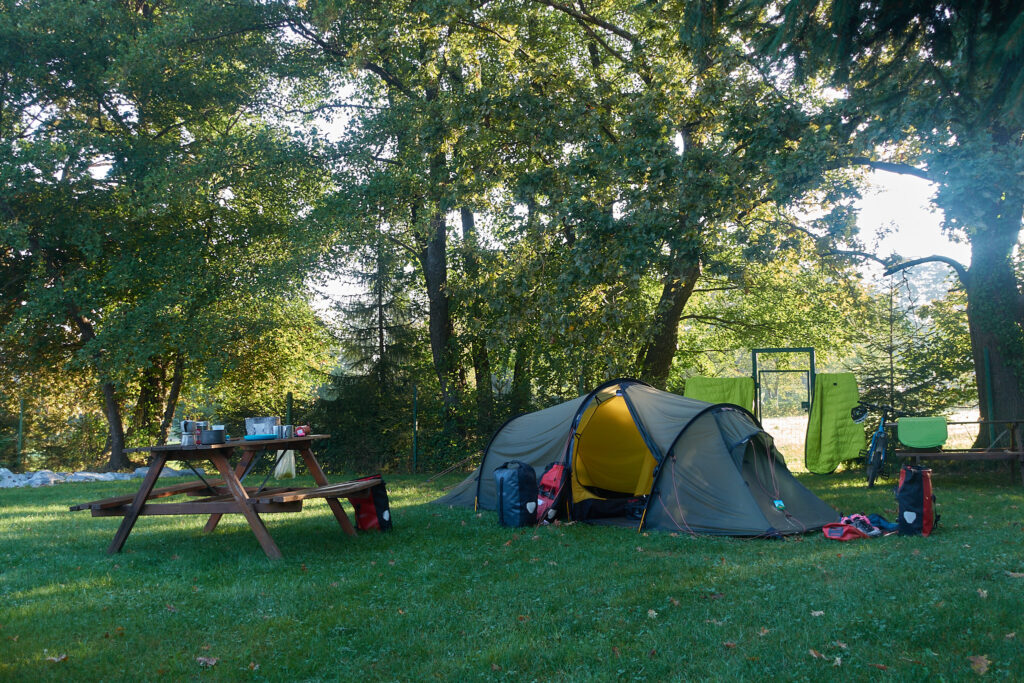 9. Camp Spik, Kranjska Gora, SLO
Surrounded by beautiful scenery, with very friendly, helpful staff, many small tents of hikers and cyclists shows the Camping Spik. The only grocery store in the area is located directly on the campsite, has a good selection and even at 8pm still delicious bread and chilled drinks. The number of seating options at 200 pitches could be multiplied. For us, the covered picnic area outside the campsite directly at the reception is enough.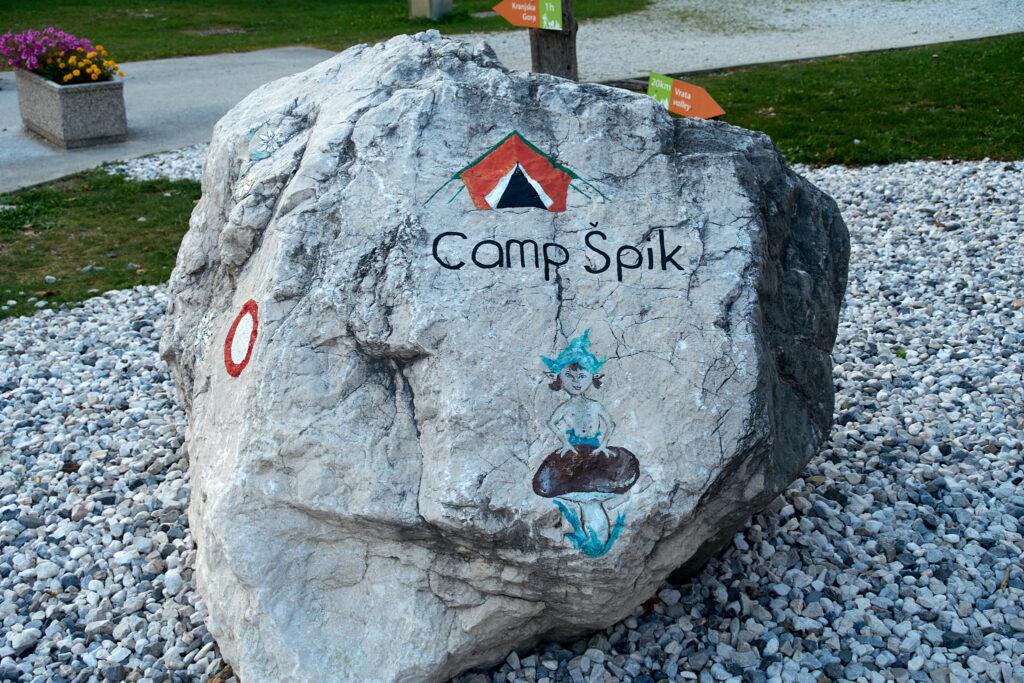 10. Campinghof, Family Sell, Saalendorf OT Waltersdorf, D
We have already passed in the direction of Zittau, the targeted destination for the day, so we turn around again and go to the farm of the Sell family. The cows are mooing in the barn. Two goats are outside in the enclosure. A great camping meadow hides in the back. We have not done any shopping. The farm store has everything for dinner and breakfast. One of the nicest campgrounds we have been to in Germany.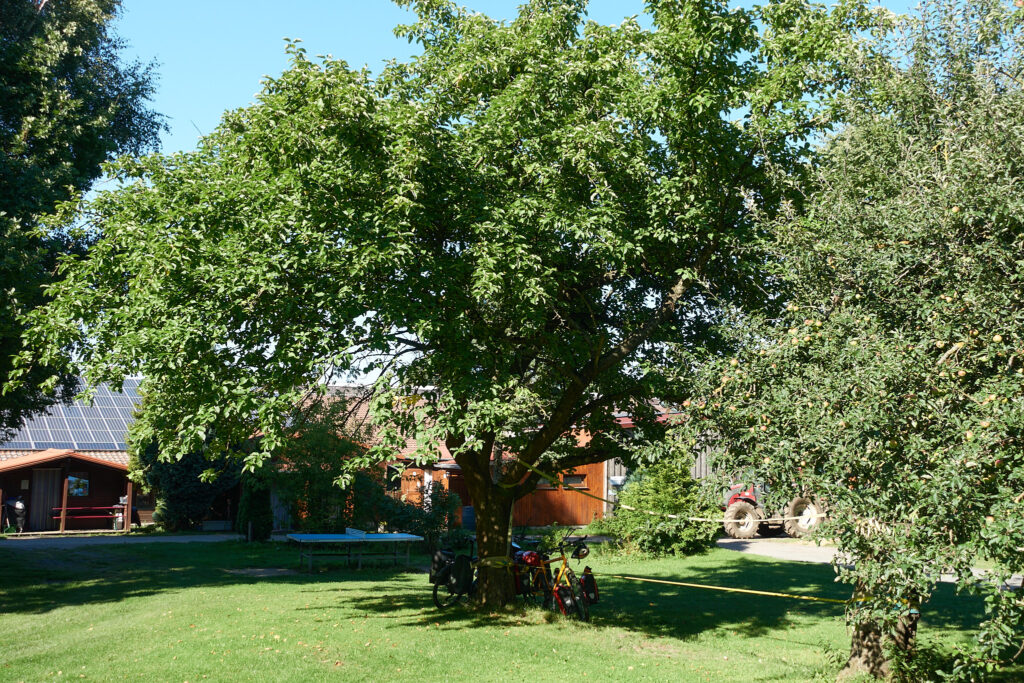 All listed campsites have super nice, comfortable and clean sanitary facilities. They belong on the shortlist 'Beautiful living – design bathrooms'. We like to take and the eye is pleased. Selection criterion for us, however, is a cycle infrastructure, that is
– a separate tent meadow, so that one is not crushed by the campers
– seating, preferably covered
– on arrival cool beer at a reasonable price
– a refrigerator. Shared kitchen is luxury we like to use when available
– covered clothesline or clothes horse
– schuko sockets for cell phone charging.
Camping in Georgia
… is almost non-existent. Nobody pays for camping in Georgia. Put your tent where you like. You can sometimes put it in the garden of an inn, use the shower and toilet and have dinner there.
Agritourism with camp in Italy
In Italy most campsites are located on the coast. Many of them are open only in July/August. Agritourism or farm campgrounds are often open longer, are personal, the pitches more generous. On our trip through northern Italy, we always found great sites at daily stage intervals.
Special prize
Our special prize goes to the Agritourismo La Contessa in Perti Alto, Finale Ligure, I on which we spend two weeks vacation. Discover Liguria by bike and on foot. For small tents, cars or small buses on seven spacious pitches, rented by the hospitable host with the neon suspenders and the two different colored shoes.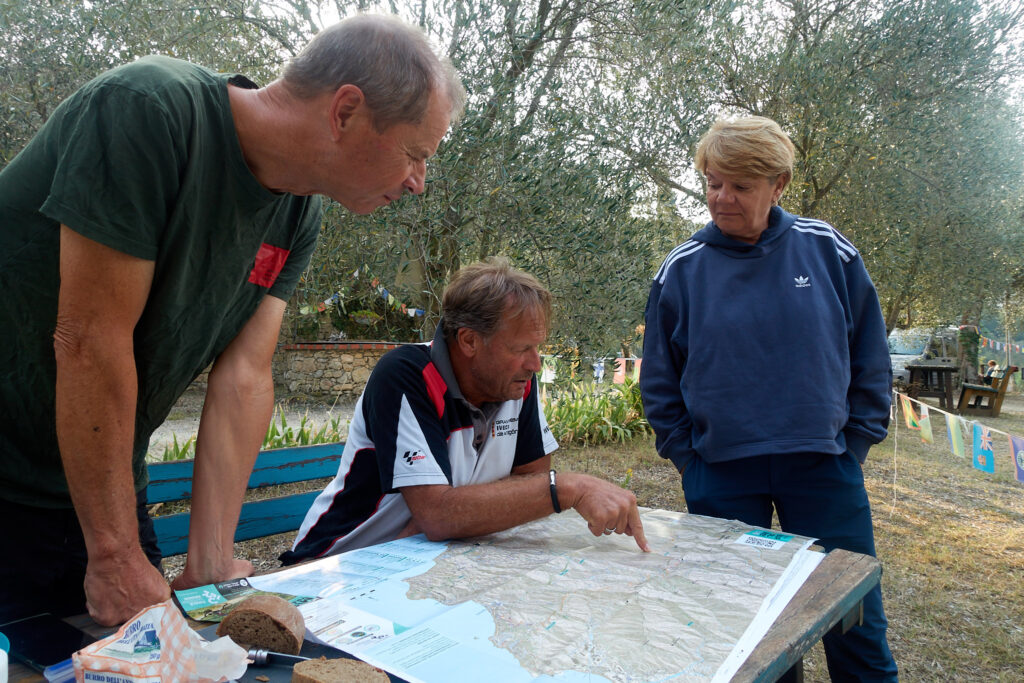 With Petra and Bernhard from the Hochrhein we sit together comfortably in the evening and postpone the departure more than once :-). The weather is dazzling and the possibilities for discovery seemingly inexhaustible.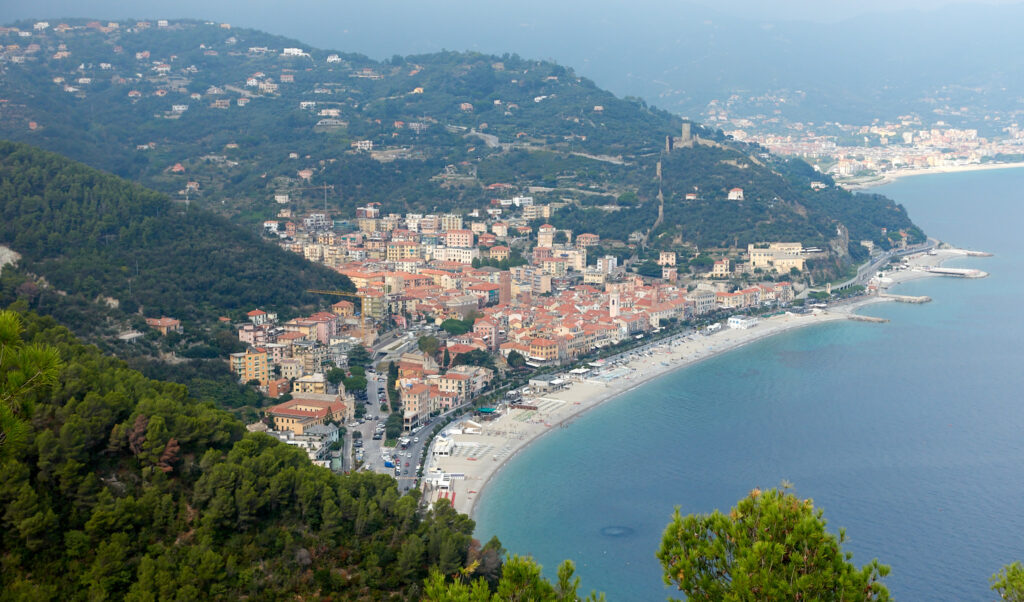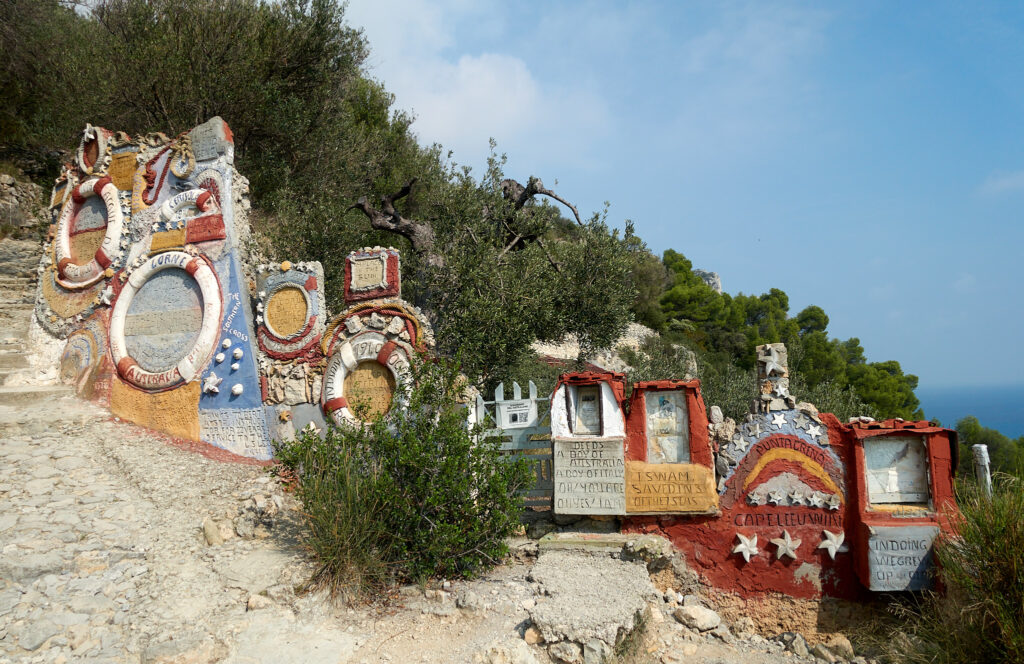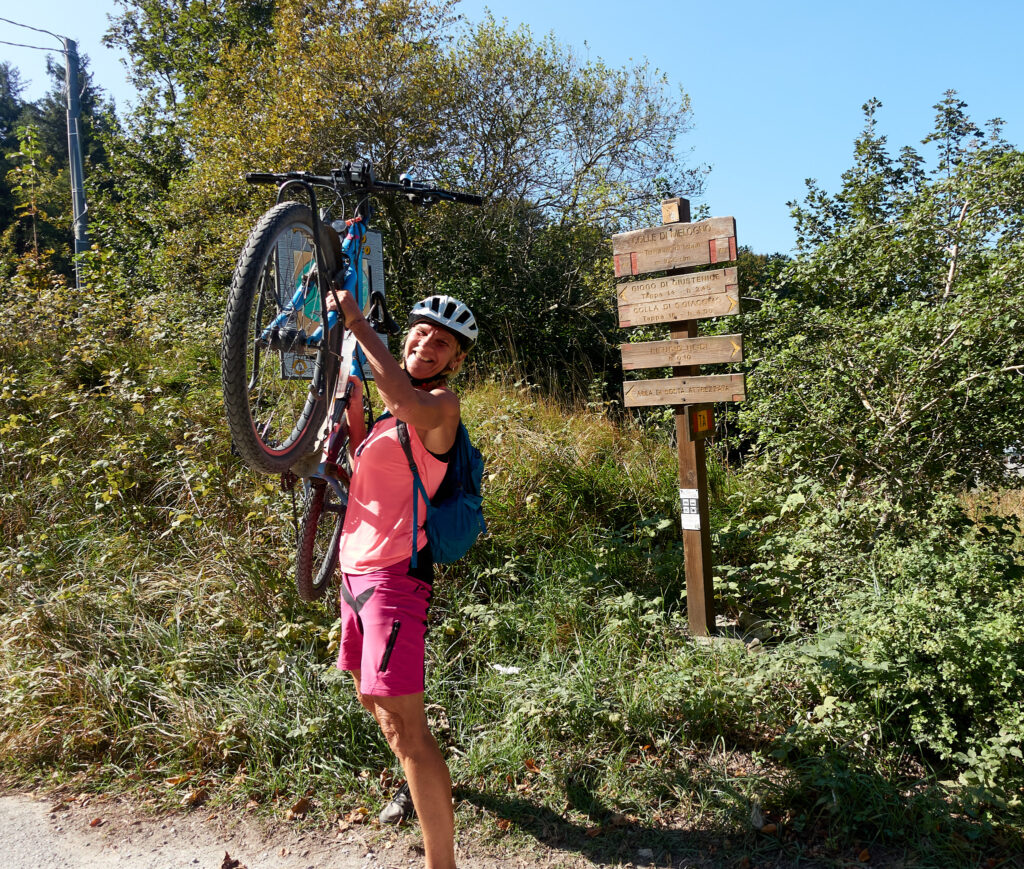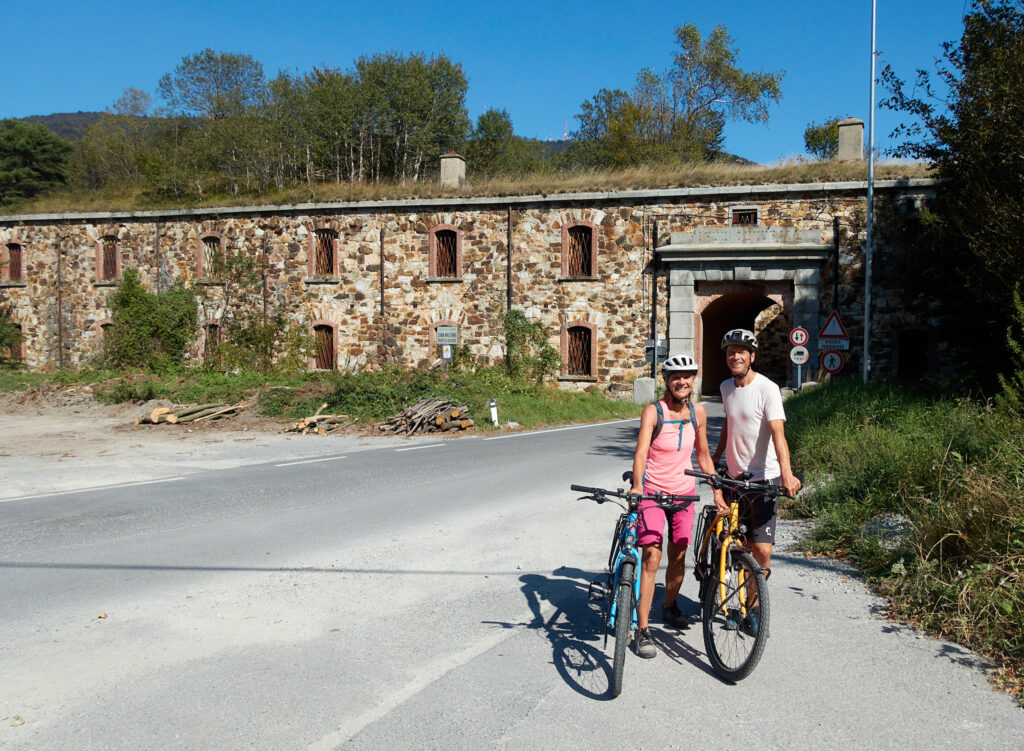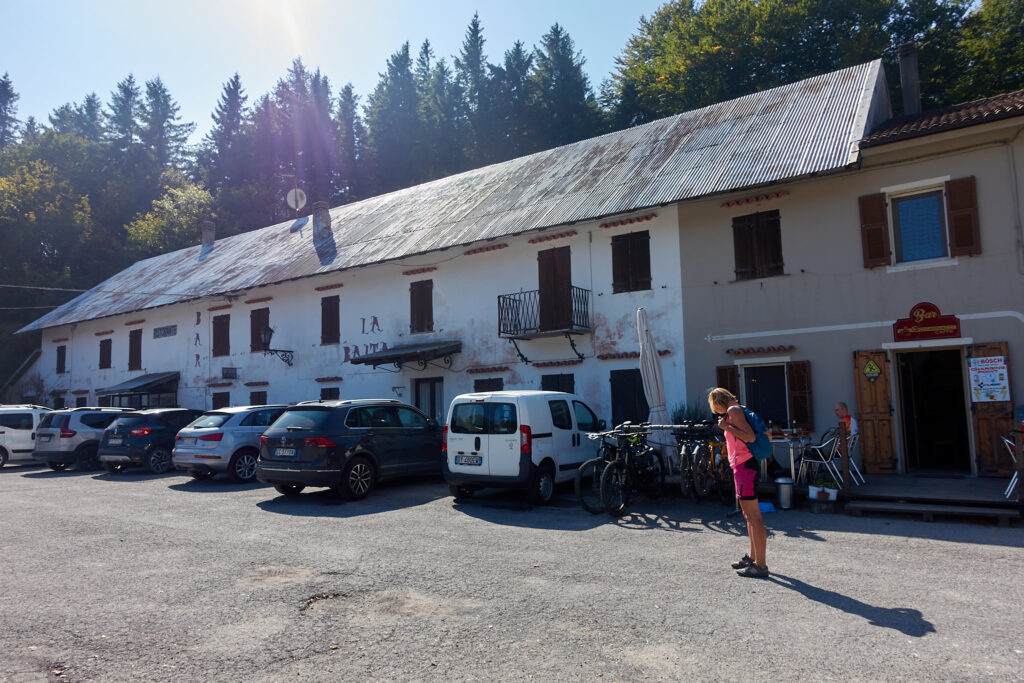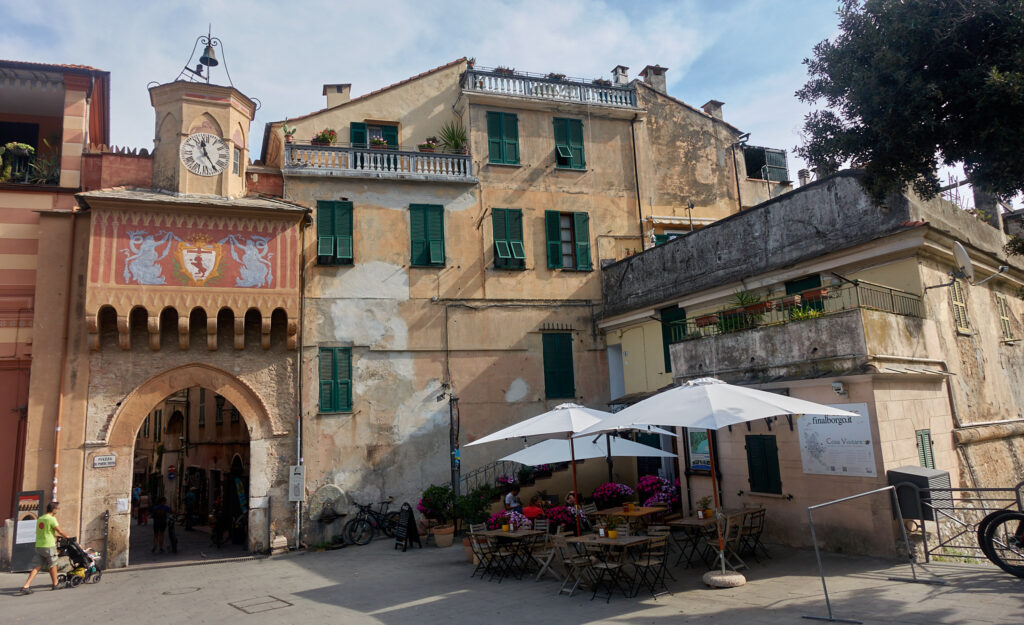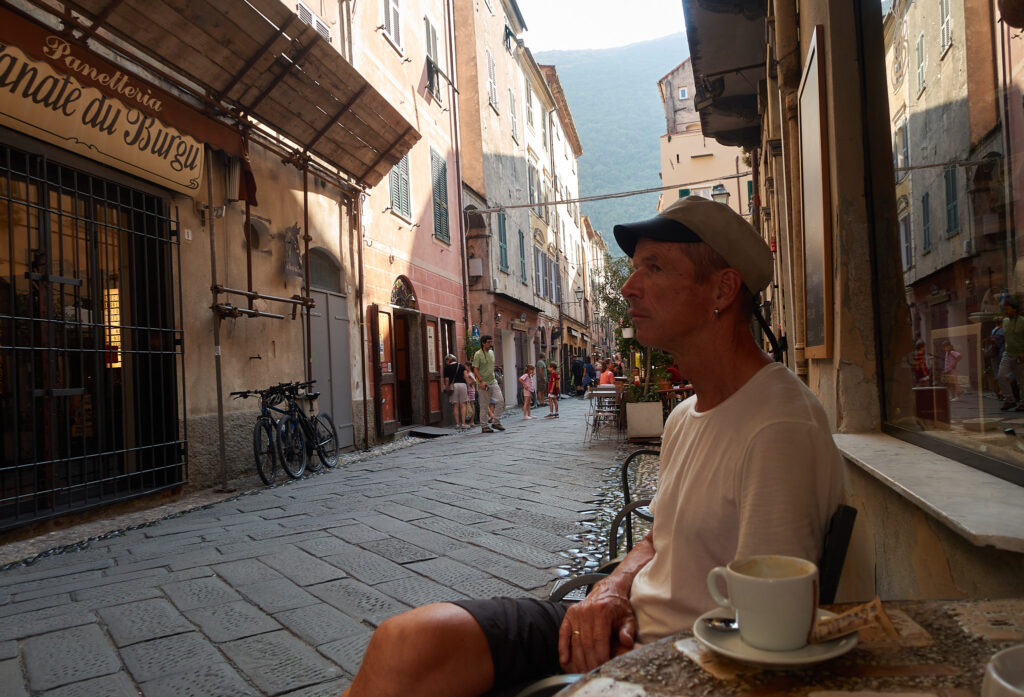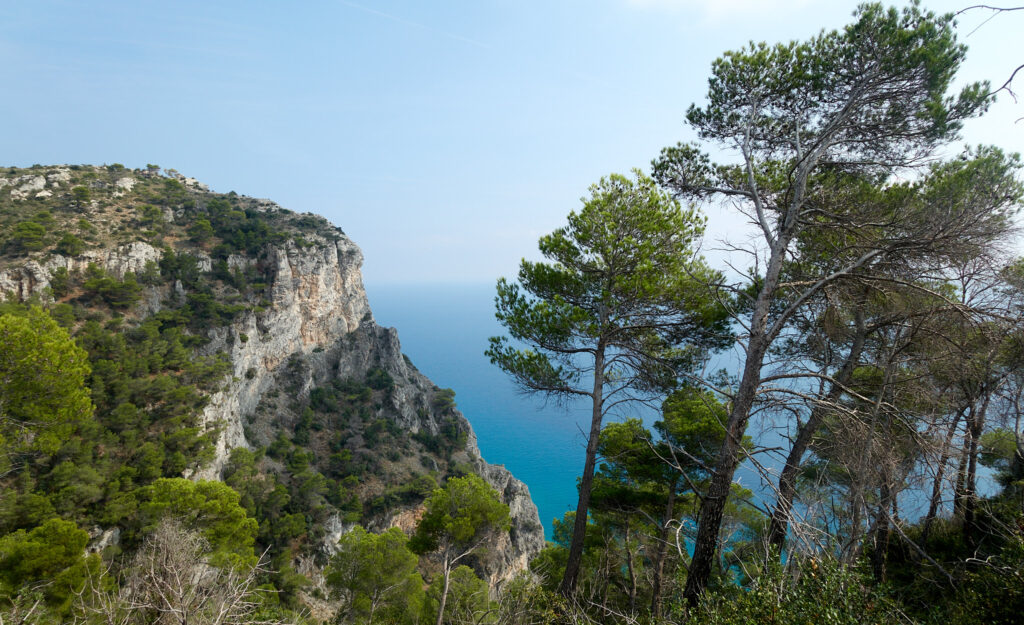 The olive harvest has begun. In addition, it rains chestnuts. We would love to quickly collected, take a few bags full. Sunday is chestnut festival in Orco Feglino.