On a Saturday in the best weather we roar the Alpe Adria cycle path west through the Friaul. On the right, the Dolomites. Great scenery. Man and mouse are on the road. Easy ride of the 130 kilometers.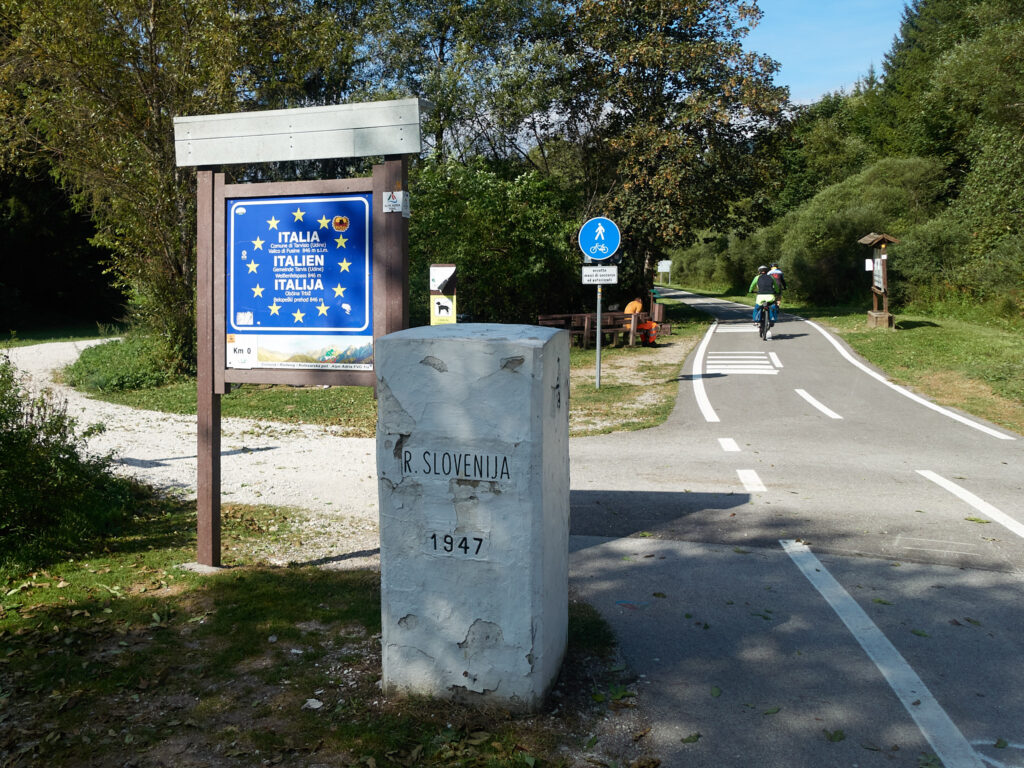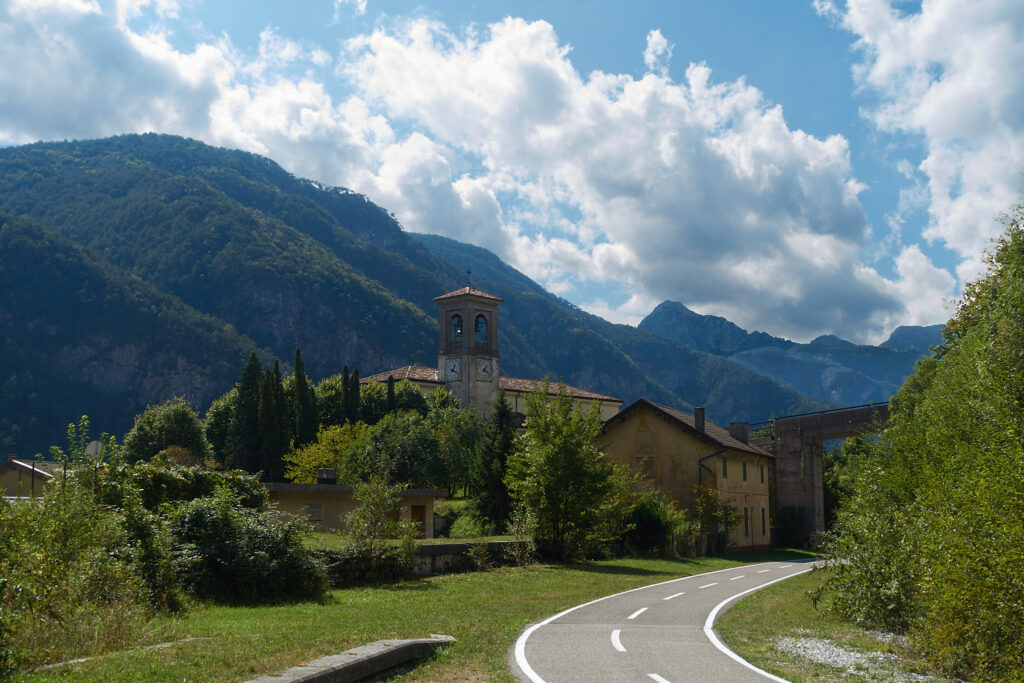 Staying overnight at nice agritourismos with pool. Three days later is Verona our destination. Lively people on the roadside, greeting if not applauding. Summer, Italy, Dolce Vita. Espresso in the first bar in a little village. Work is going on in the fields. Wine and apple harvest is in full swing.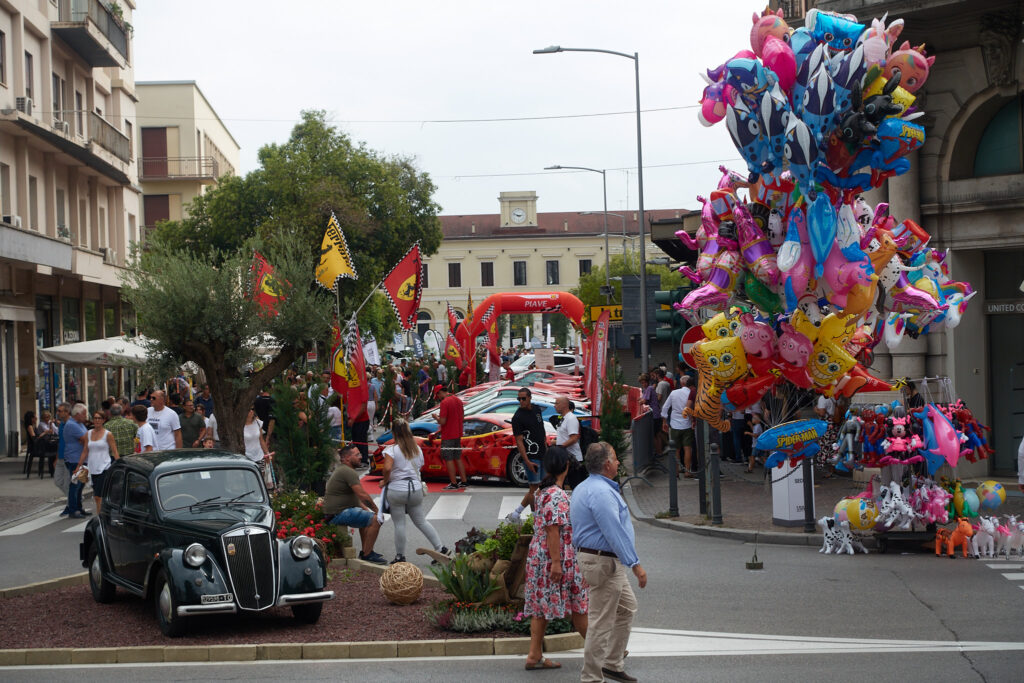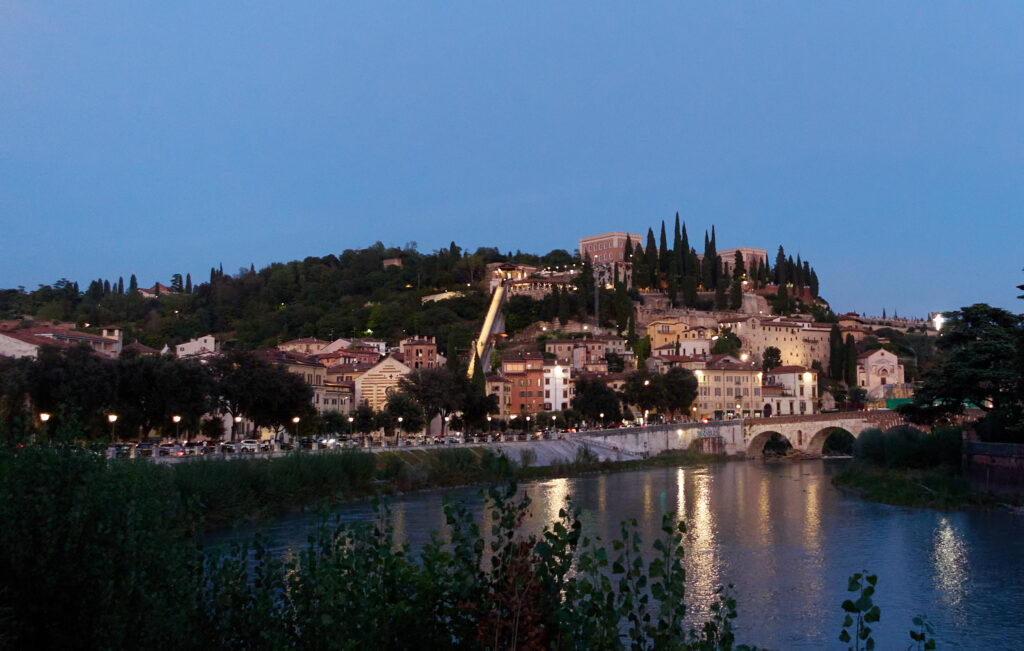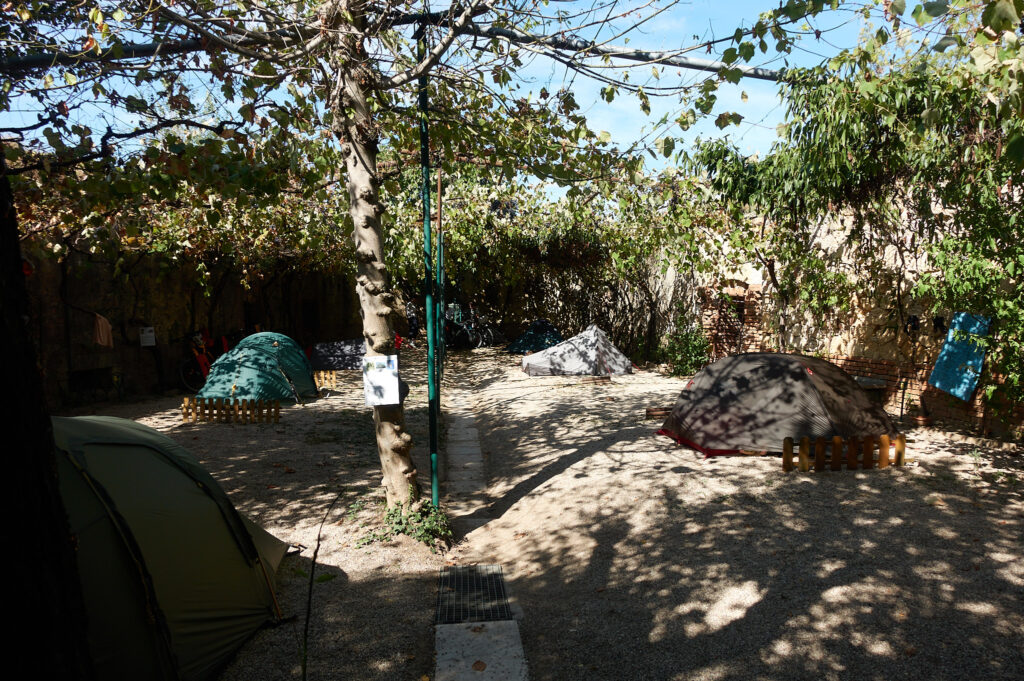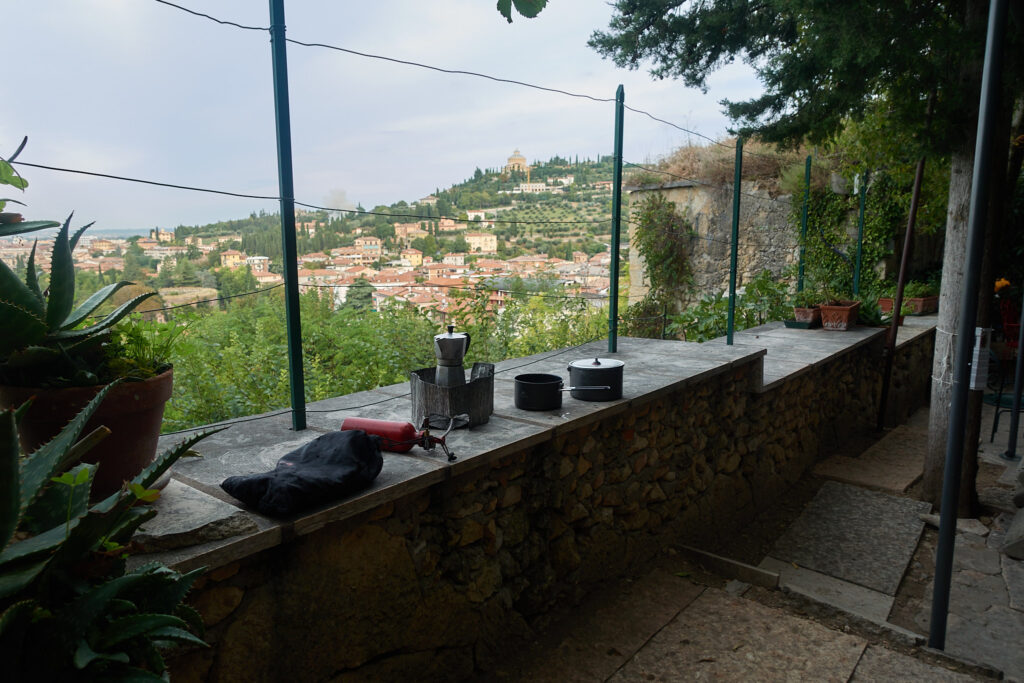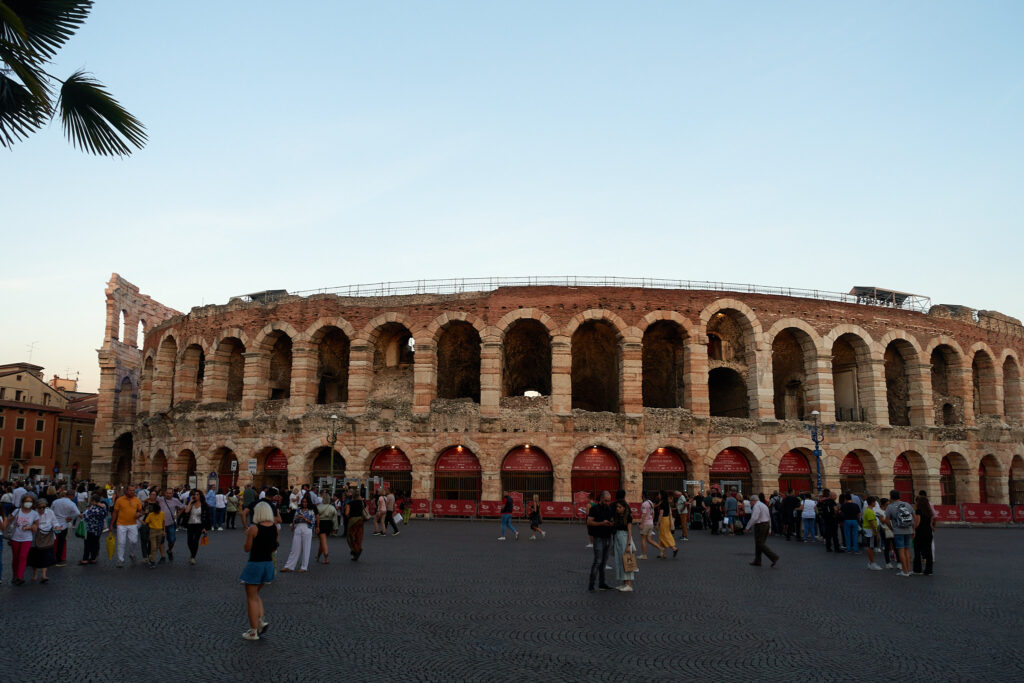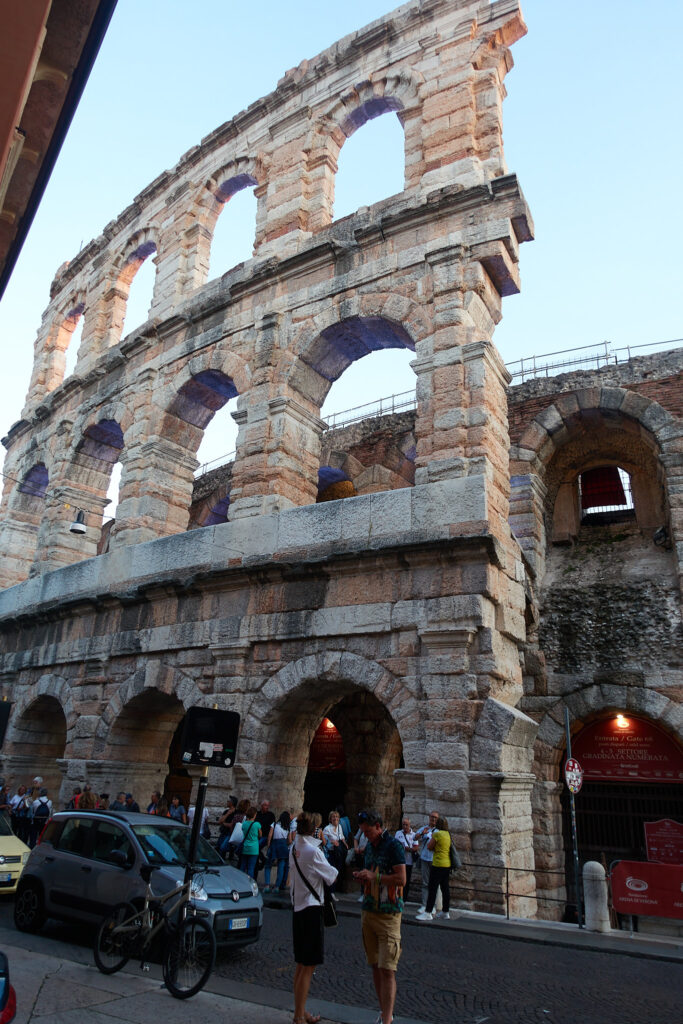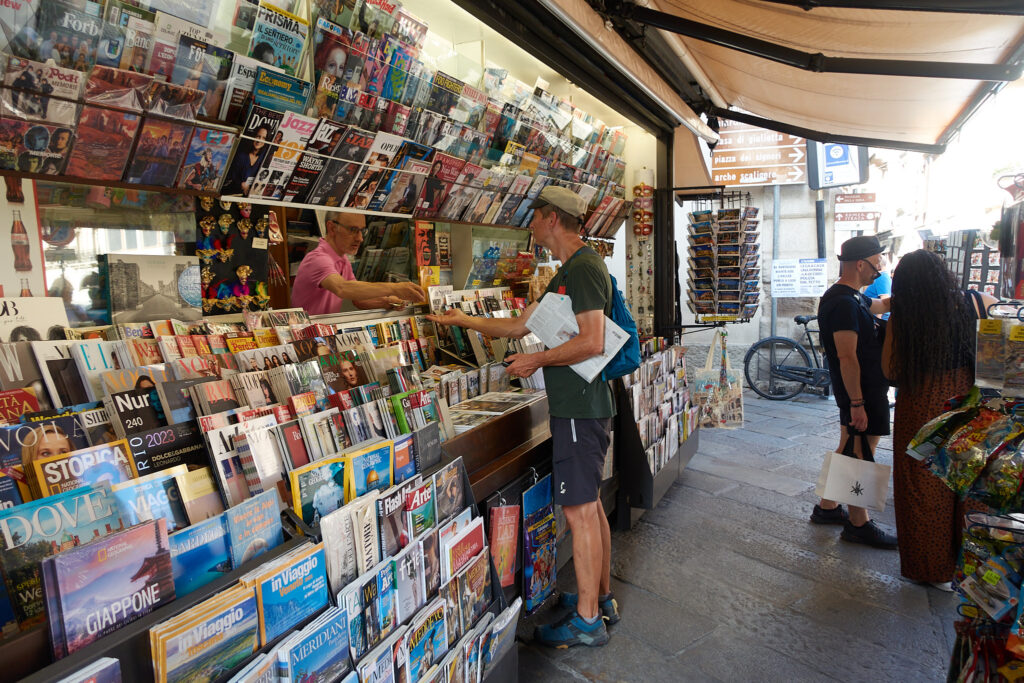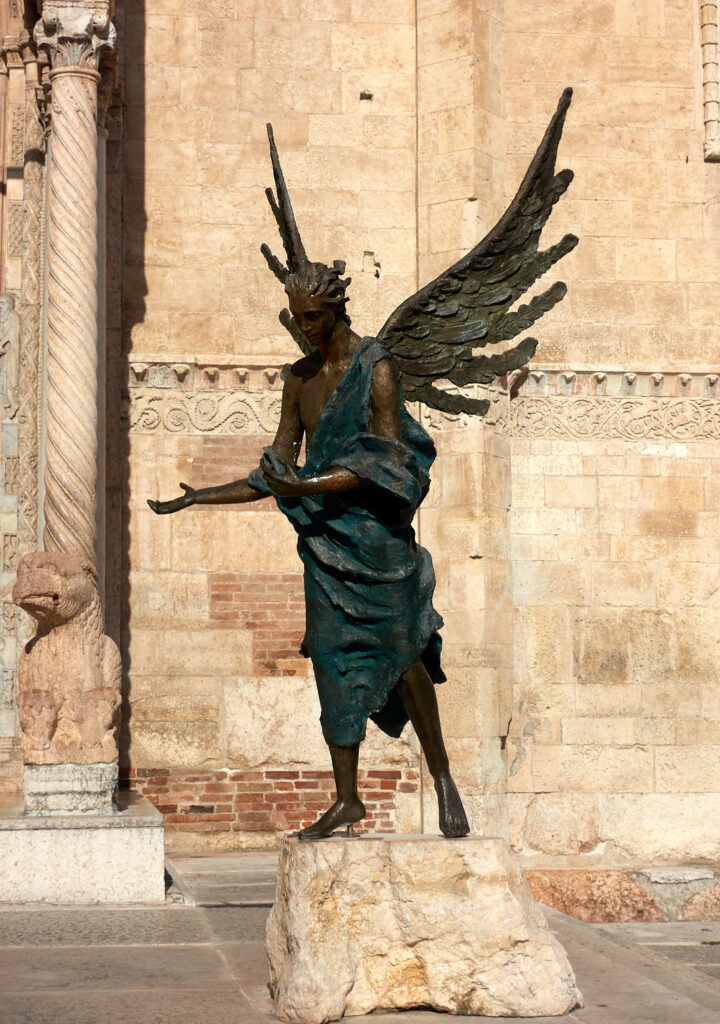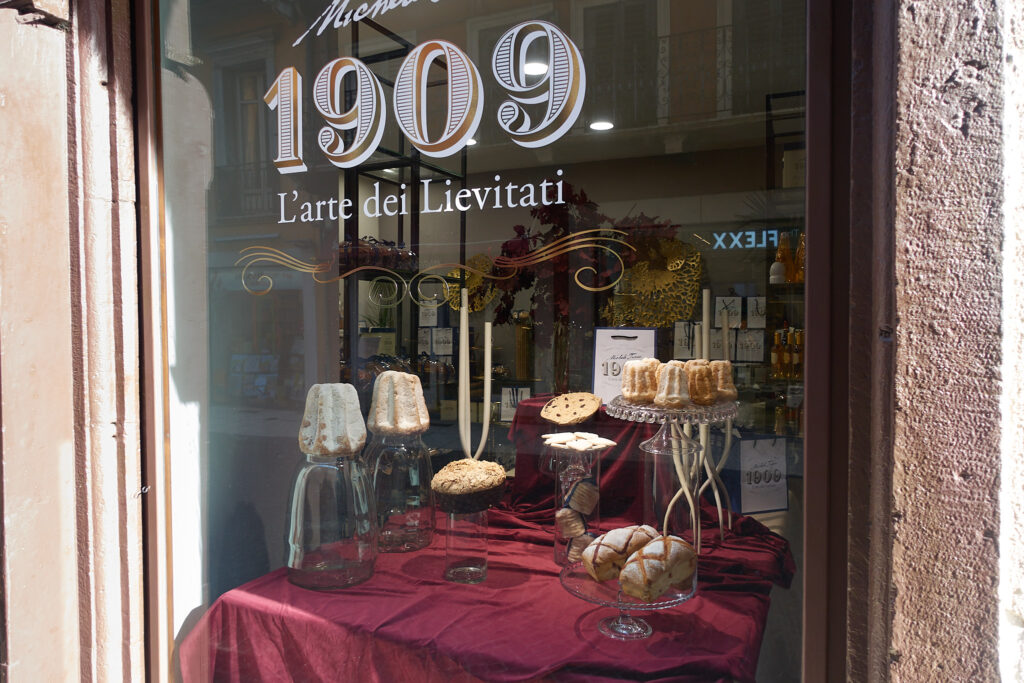 The next day we continue through the Adige plain, the Po Valley, Adda, along the Ticino, through Lombardy, apple and wine growing, also pomegranates and palm trees, away from bike routes and tourist trails.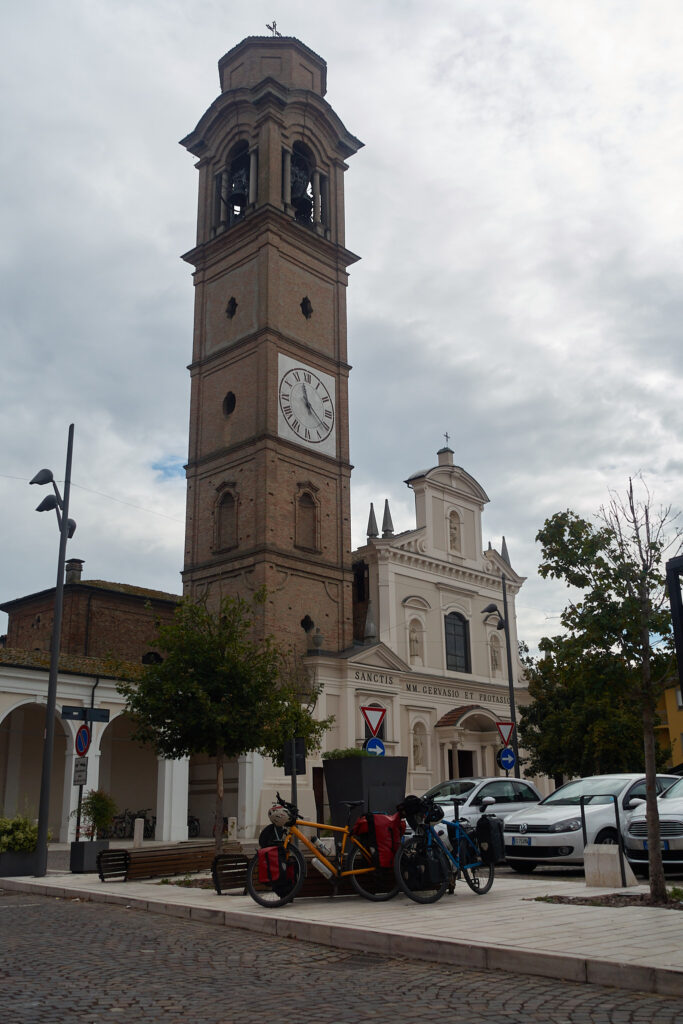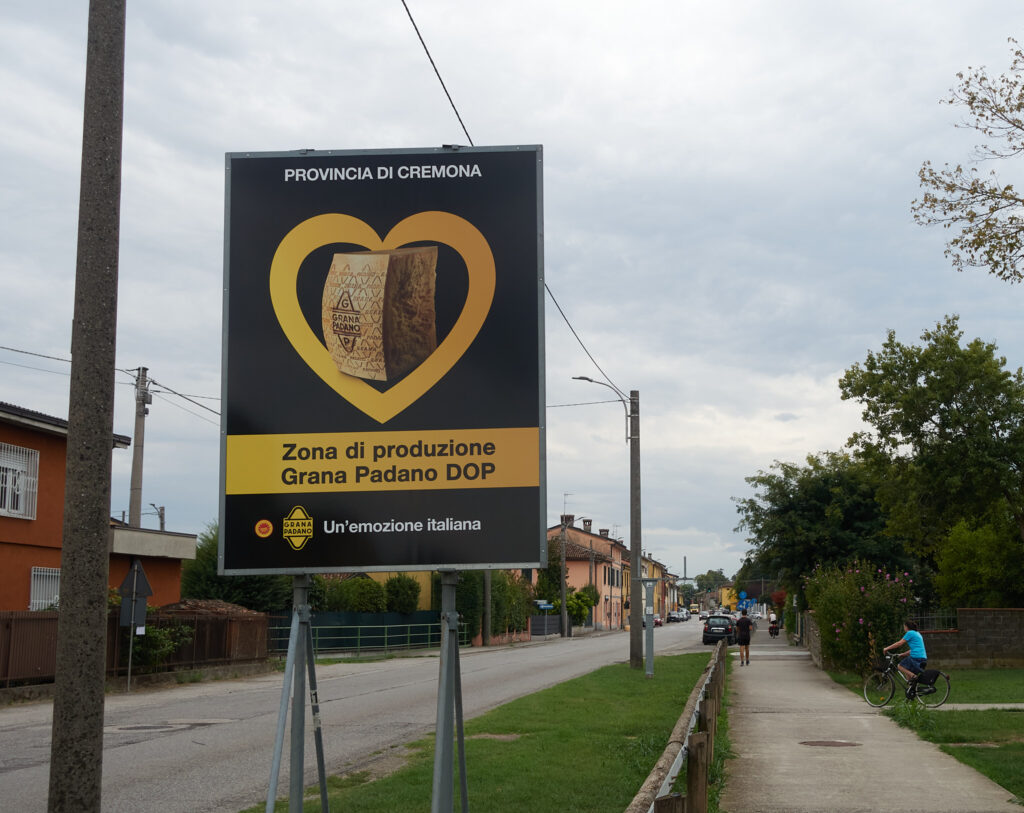 Cremona, where the Grano Padano comes from. Rendezvous with five travel cyclists from France, Holland and Germany among loud camper and caravan travelers.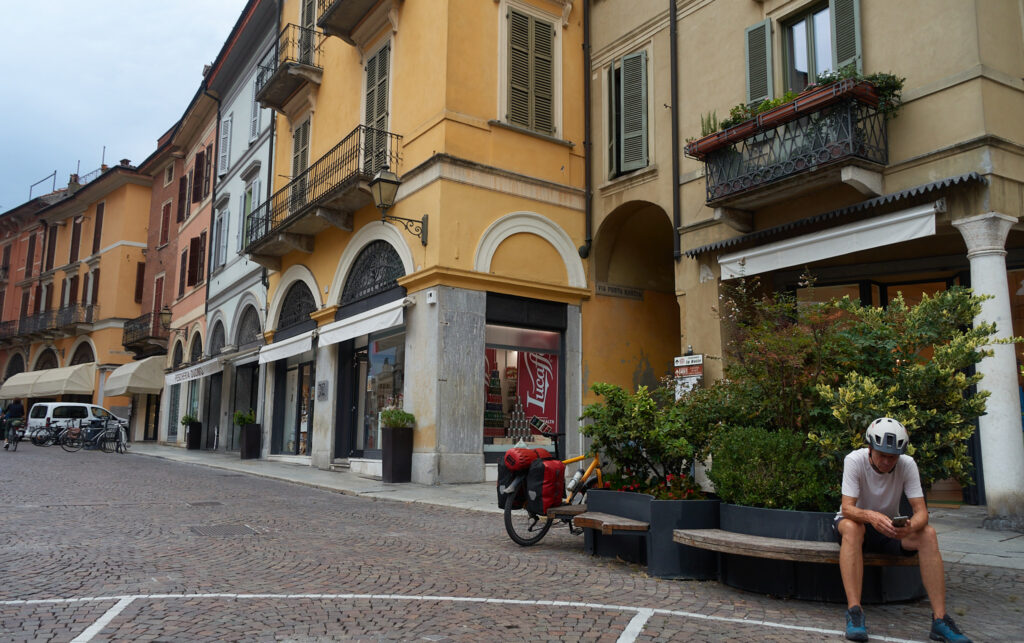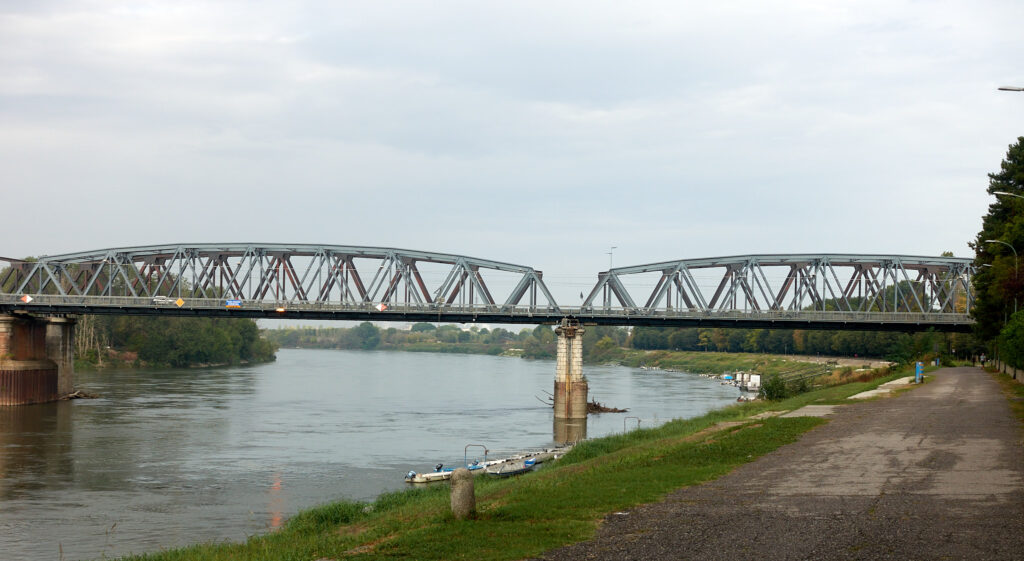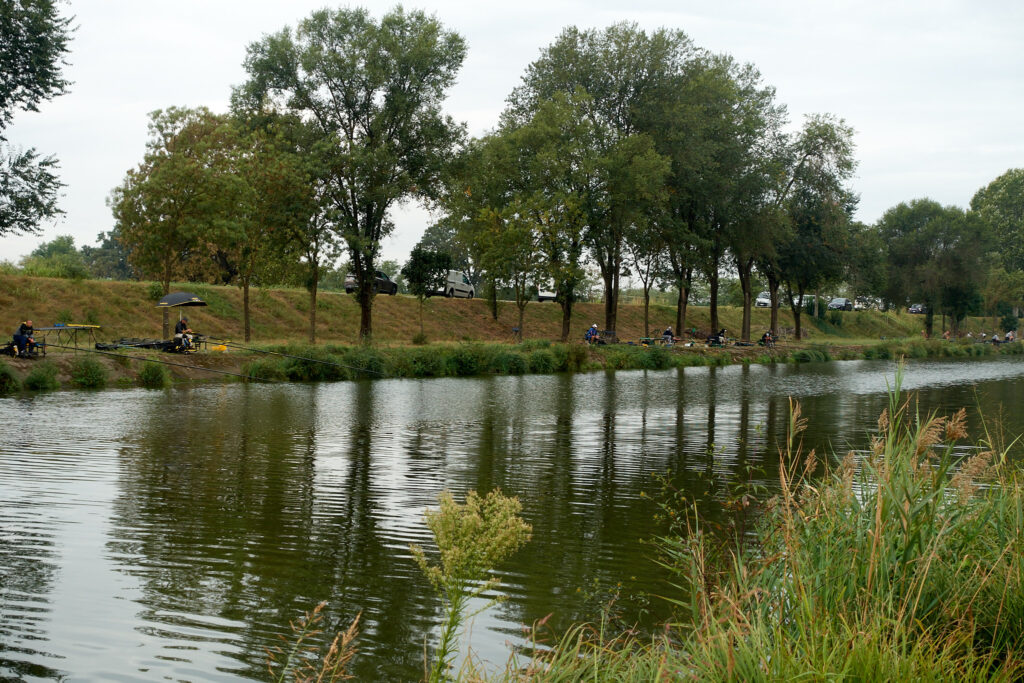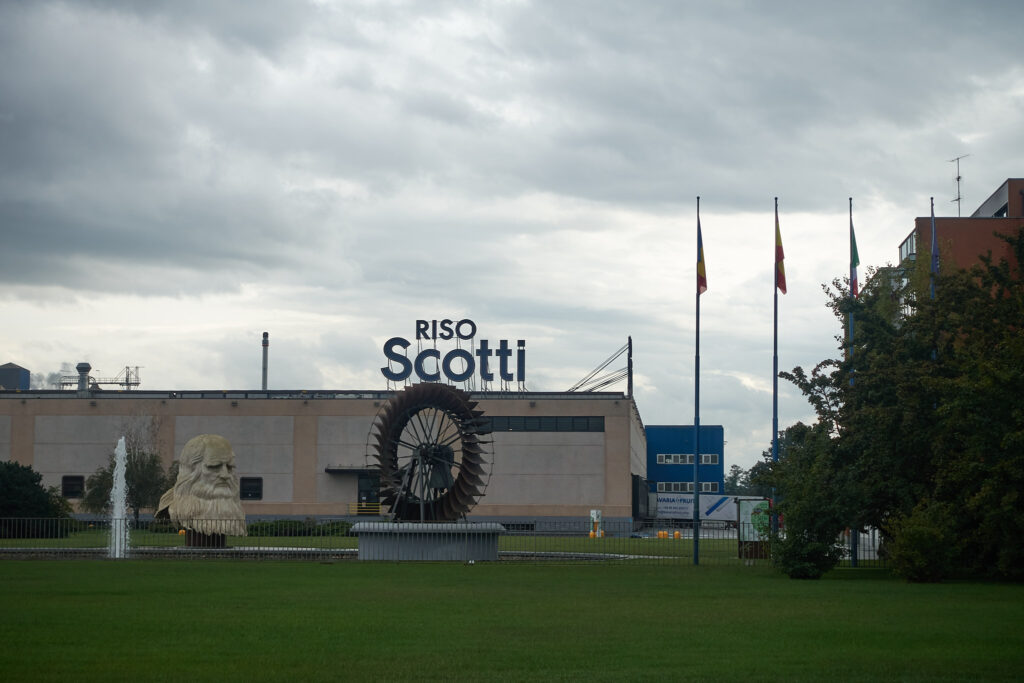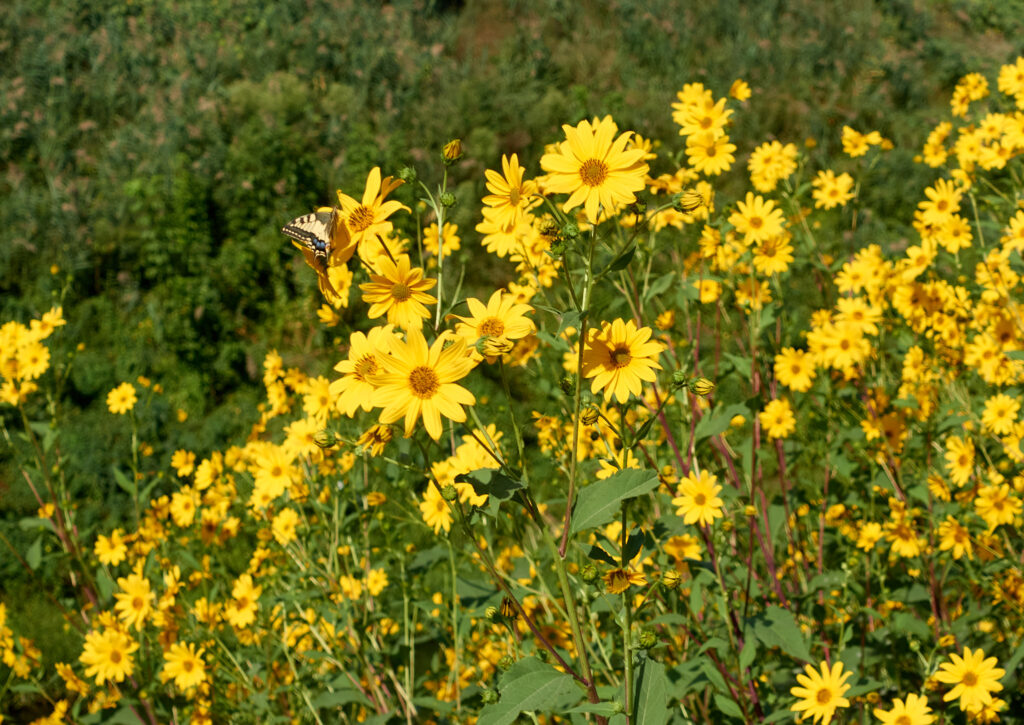 Then it goes into Piedmont. This stage remembers us a bit of Georgia. Industrial areas, unfinished roads, highway crossings, construction sites. The proposed route no longer exists. A huge area is being built on: a sports arena, parking lots, several huge logistics centers with four-lane tracks and new access roads.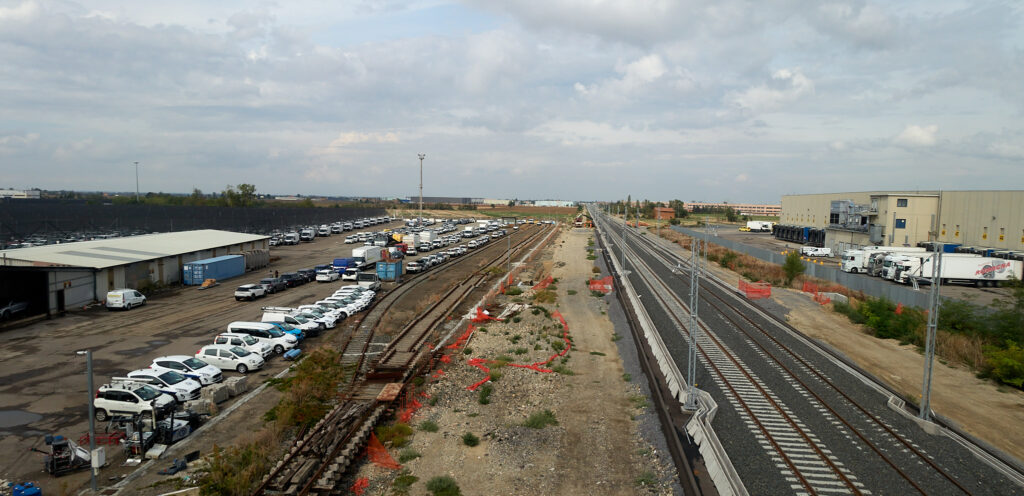 The traffic and we torment ourselves in between. In addition, the weather changes. Violent gusts of wind and at noon the sky unloads, so that we just make it to a company site, where we shelter.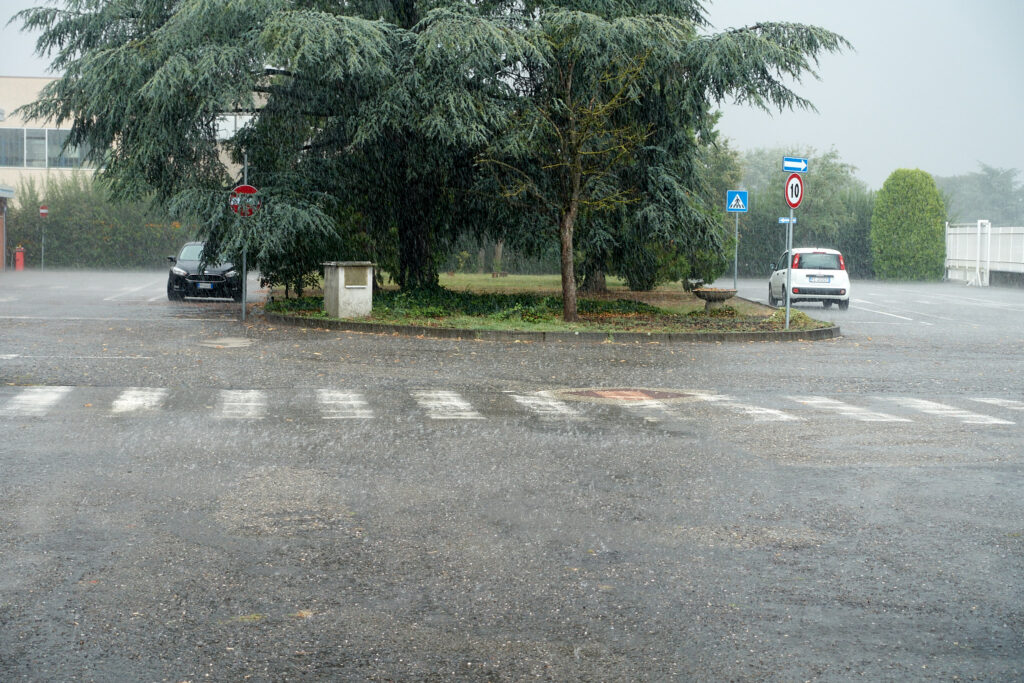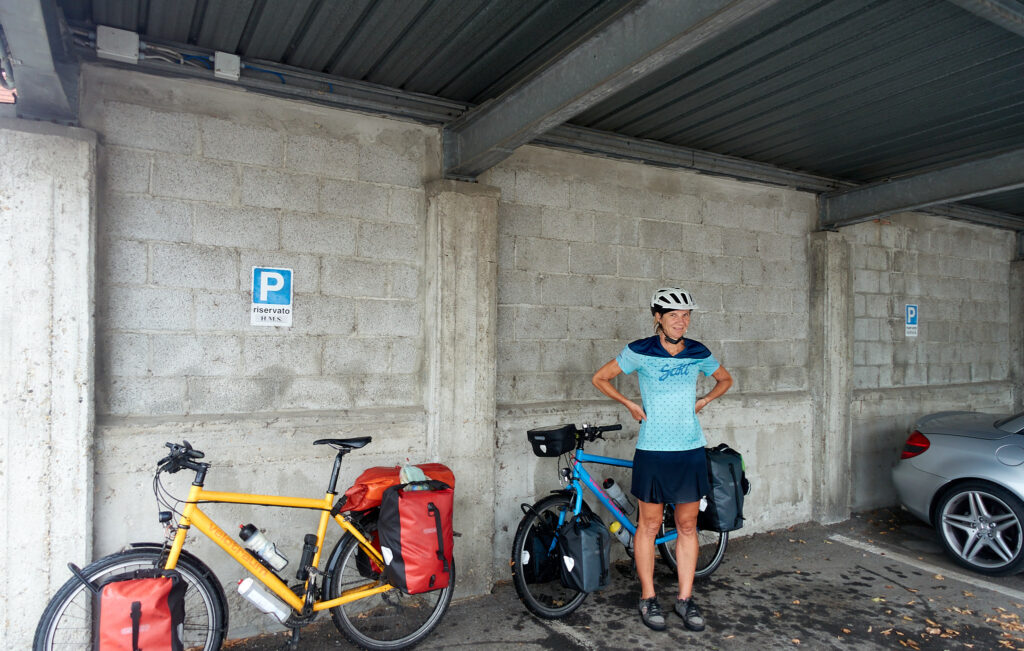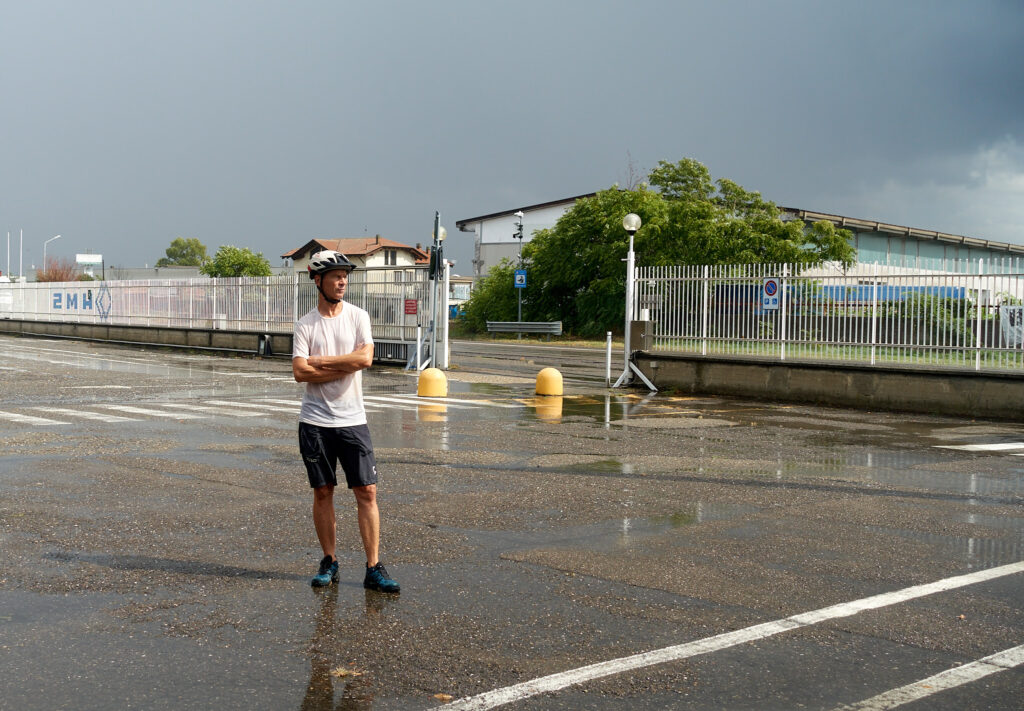 We stay on a farm with chickens, rabbits and geese. A pearl after the recent stage.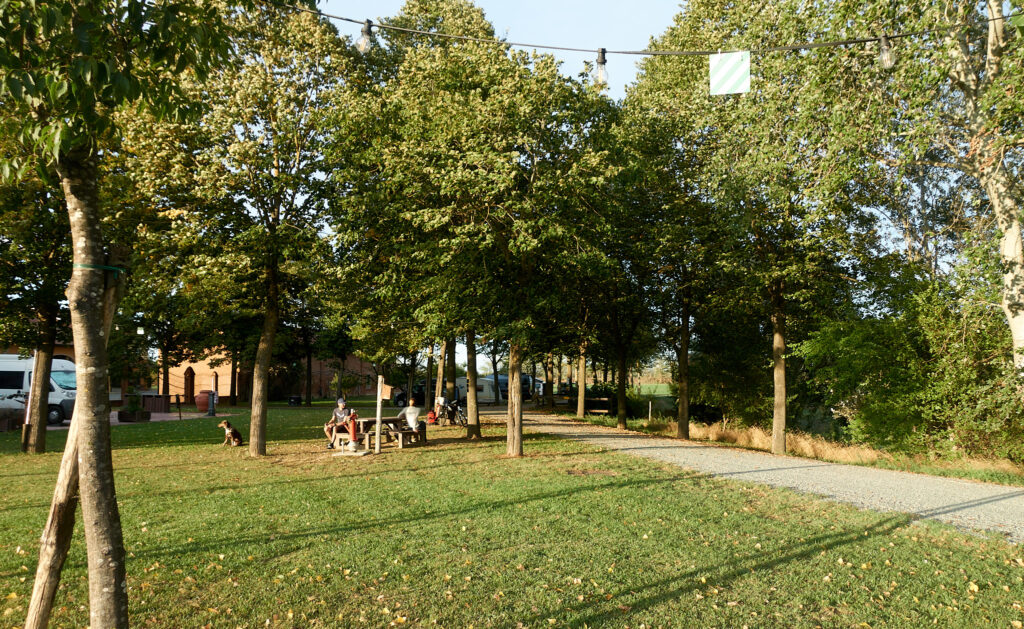 The campers look at us like aliens. In the evening there is still a chat with nice people from Overath and Zittau. Since the sky is still threatening, the landscape in the beautiful light appears, the farmer offers us his barn to spend the night. We have talked so much about lightning strikes that we accept the offer. The campers sleep in their campers.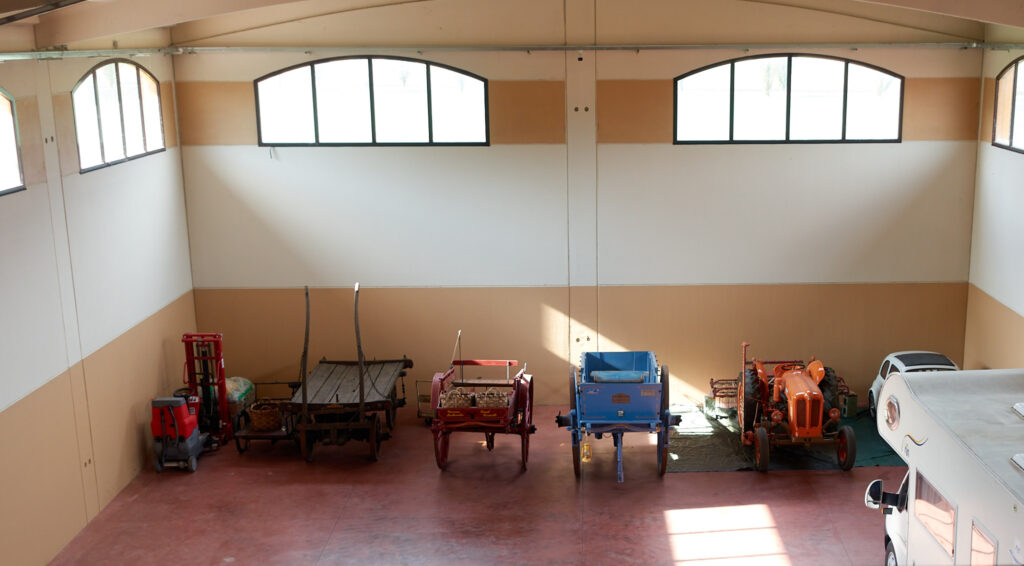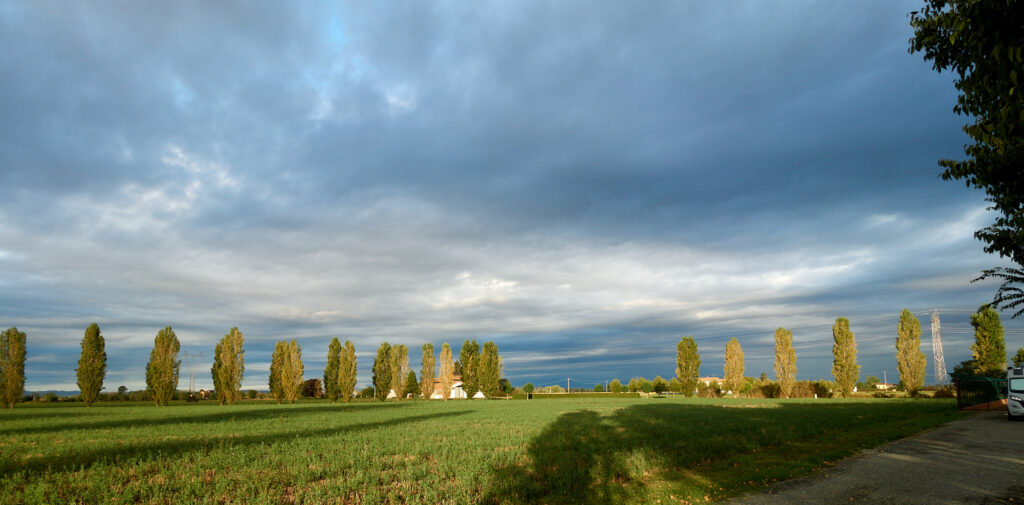 An exciting, varied week, every day new landscapes, challenges, off the beaten track, northern Italy across!