The Flixbus makes it possible and we drive four days together with Philipp who joined us in Copenhagen.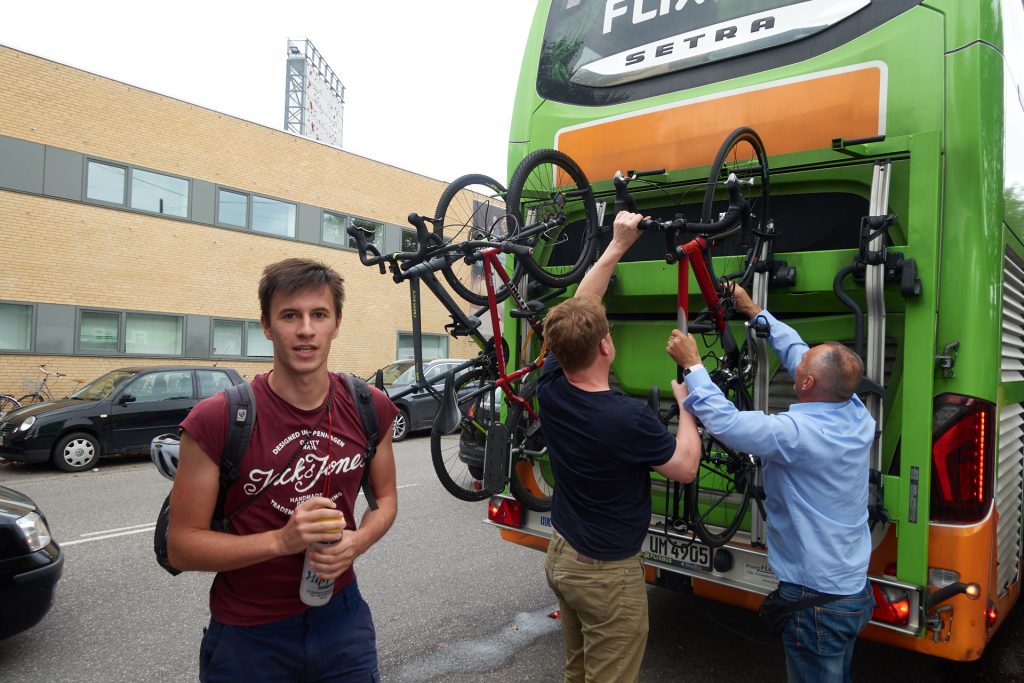 A few days before we adjusted our route and enjoyed summer days on the Danish Riviera at Kattegat which are unusual for end of August.
The last stop before Copenhagen is a great campsite where we have an exciting thunderstorm night. We study everything about this weather phenomenon and stay in the tent during it. Did Odette and Jokes spend the night in the car?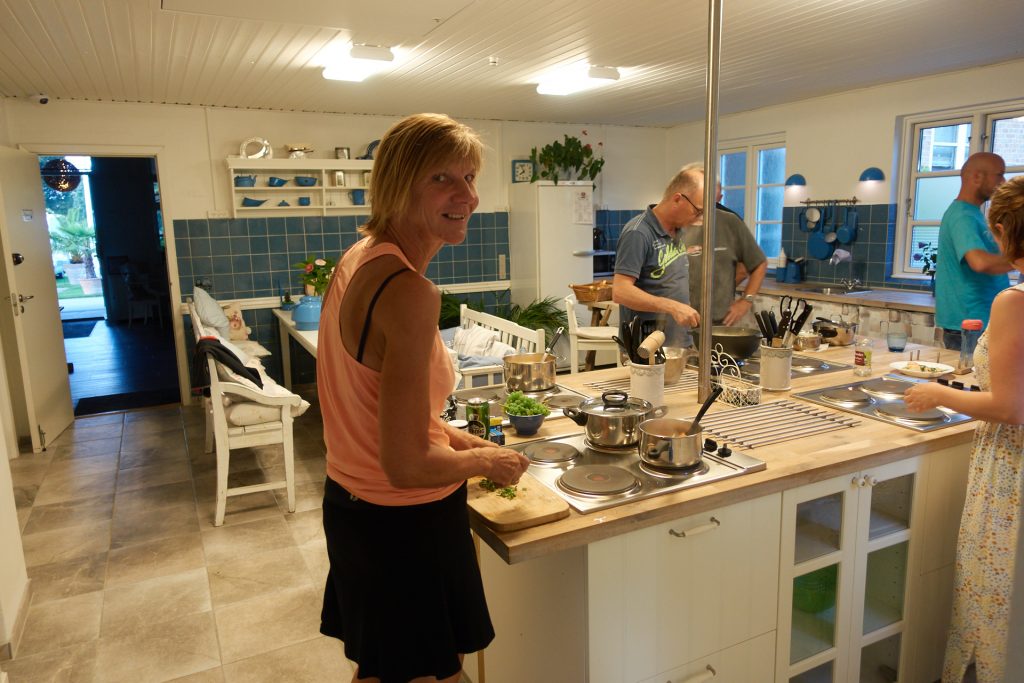 On the bike at rush hour in the morning at 8.30 am on the incursion road to Copenhagen is an experience. High concentration and discipline is necessary: ride on the right, at least 25 km/h, when stopping then dirctly on the pedestrian path and only after a clear hand signal. This is how buisiness people, parents with their children, pupils, students, Copenhageners and tourists ride. The cyclist is a specific category of road users in Copenhagen and overall in Denmark. It is not assigned to drivers or pedestrians. He often has priority.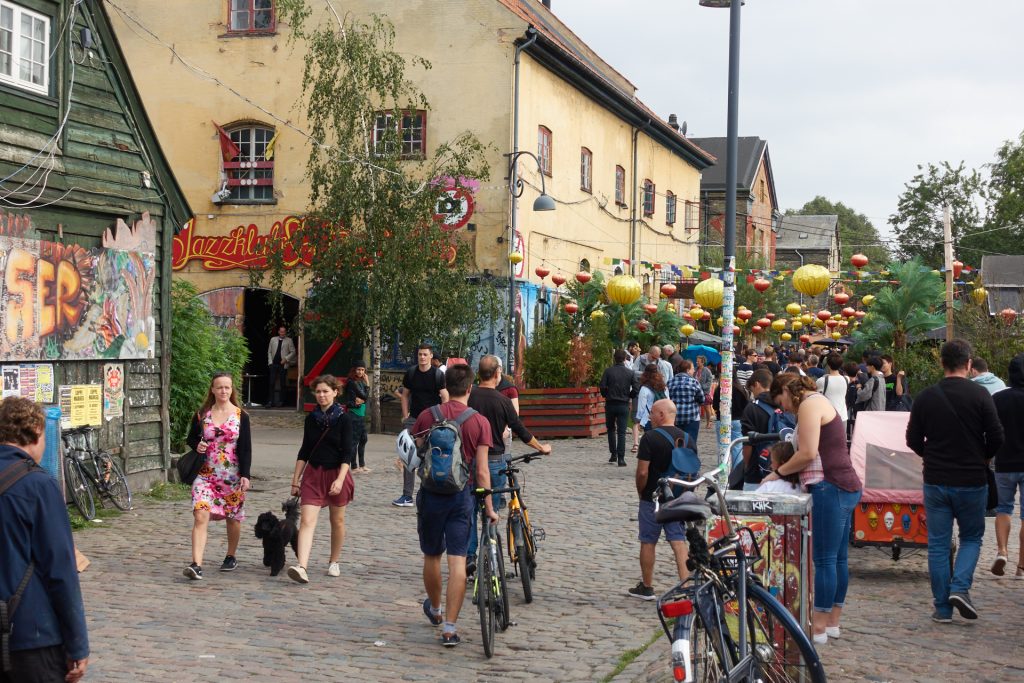 With headwinds through Seeland towards Germany.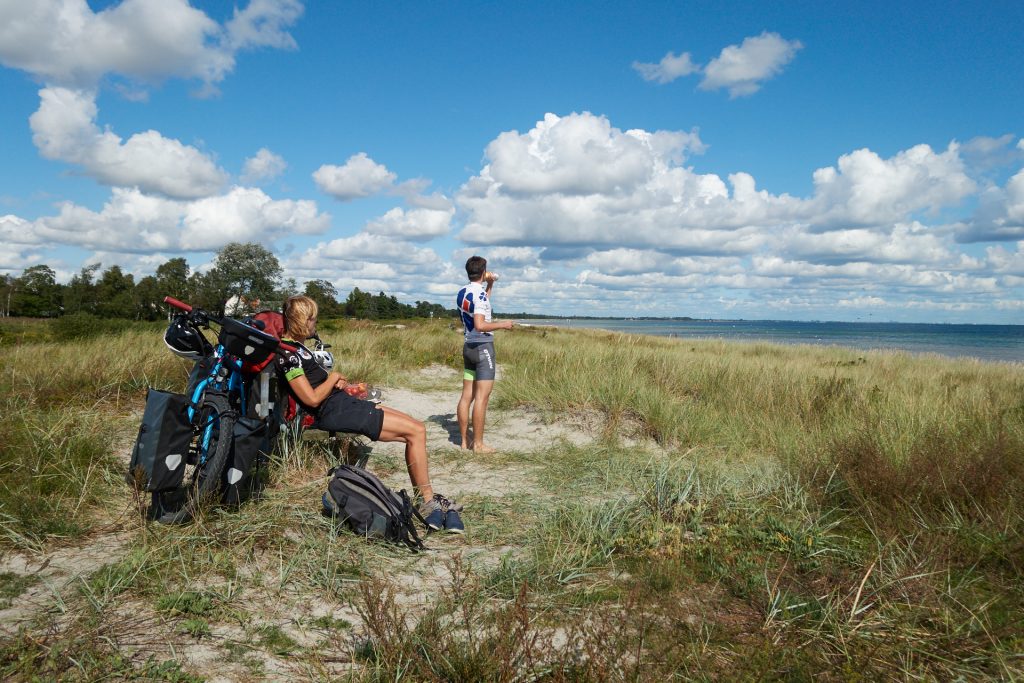 From Rodby (Dk) to Fehmarn (Ge) and after five months we enter Germany, meet our family in Travemünde, Hamburg and Oldenburg 🙂
In search of a camping site after our visit in Hamburg, we meet Stefan at the Finkenwerder ferry pier. He rides his e-bike each day 45 kilometers to work and/or back. He calls that work-life balance. Today he is on his way back and it is already late. 25 kilometres to the campsite, a really nice one in an apple plantage. We ride together, fast. It is getting dark at arrival, however we are still getting food. And Stefan? He will be back at the ferry dock tomorrow morning, at 6.10am 🙁