We ride on the EuroVelo6 which leads from Bucharest to Nantes, through the French Jura, the Bourgogne where the famous cheese Comté is produced which Lennart loves to eat, and further on to the Atlantic Ocean.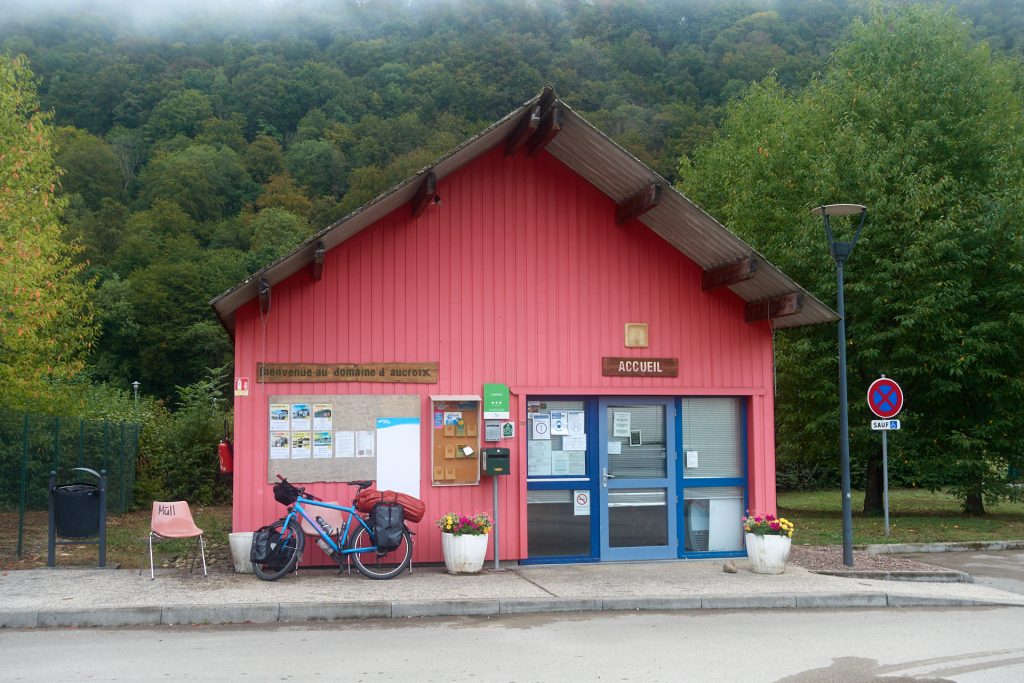 We do not really know where to go. A few days of cool temperature and rain call for the south. But parts of this have been declared as COVID-9 risk region. Therefore, finally we are following the footsteps of the Tour de France whose route is frequent and this year particularly where we are. We pass beautiful cities such as Montbéliard, Besançon and Dole. They have Gothic cathedrals and medieval town centres.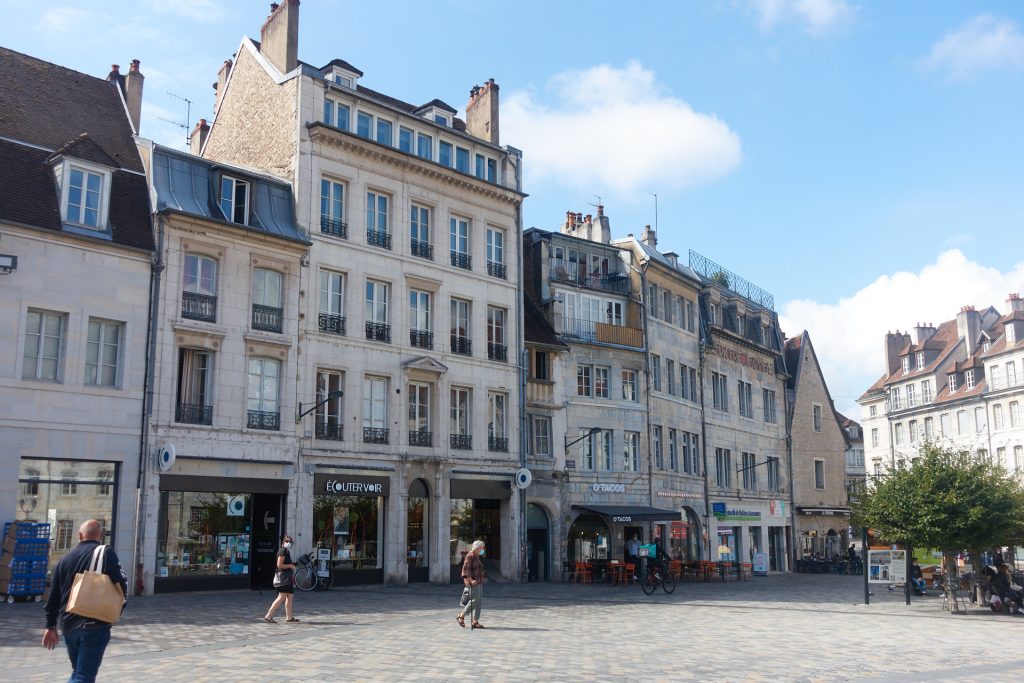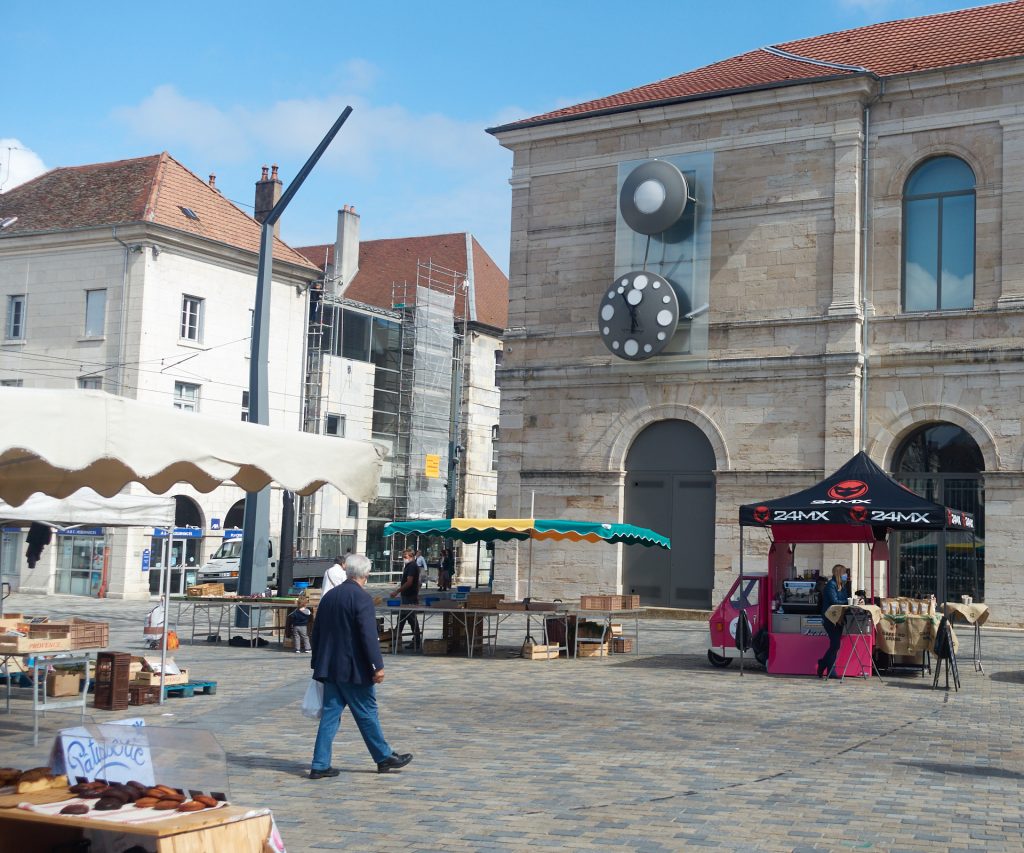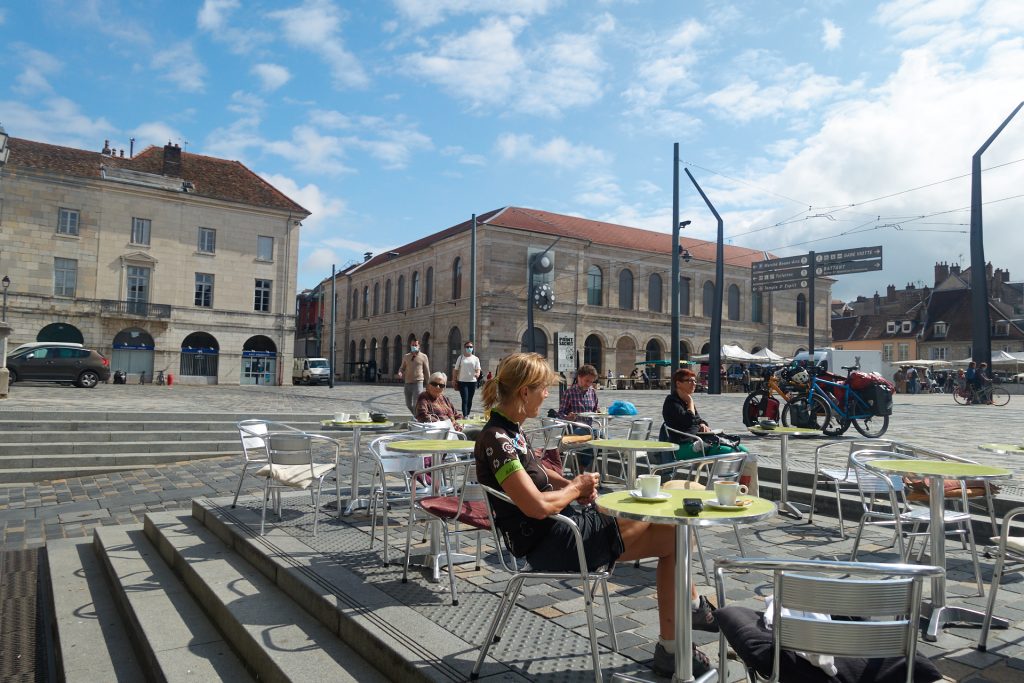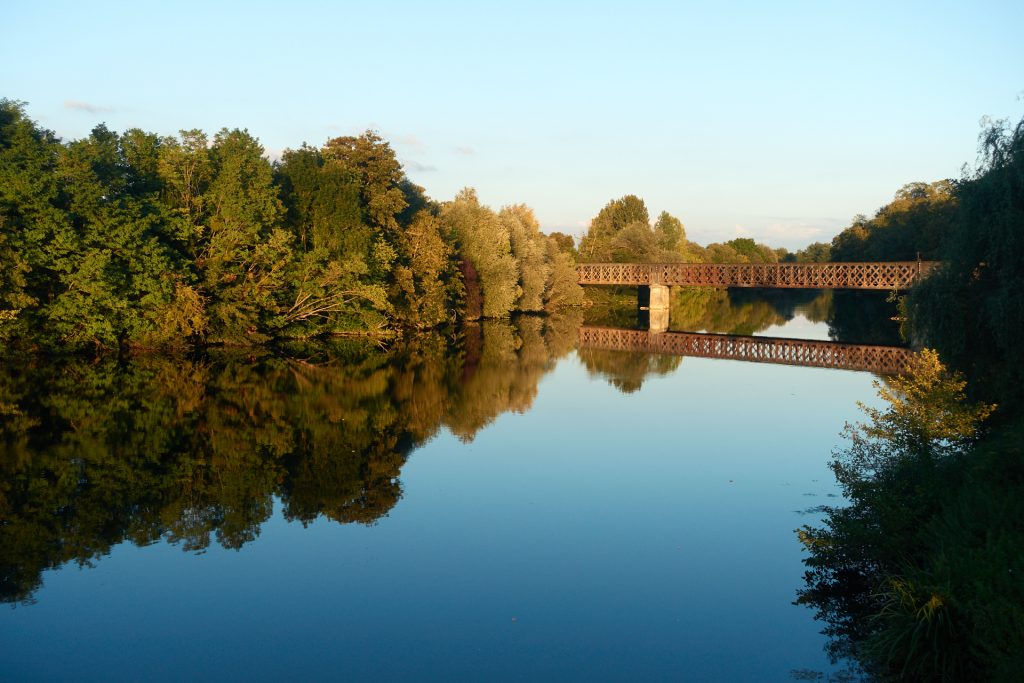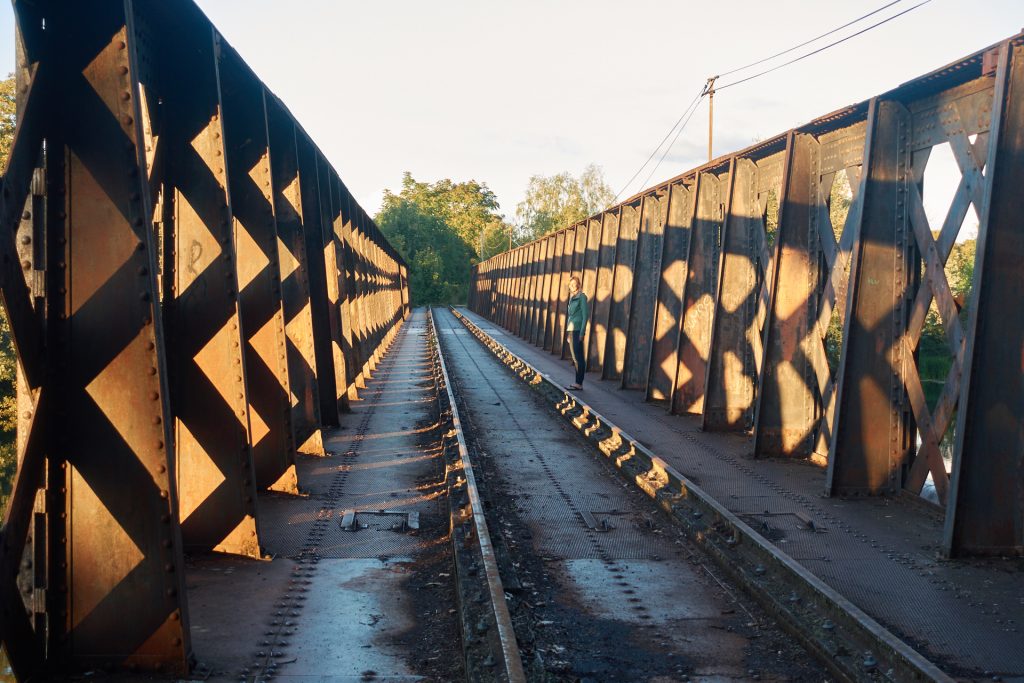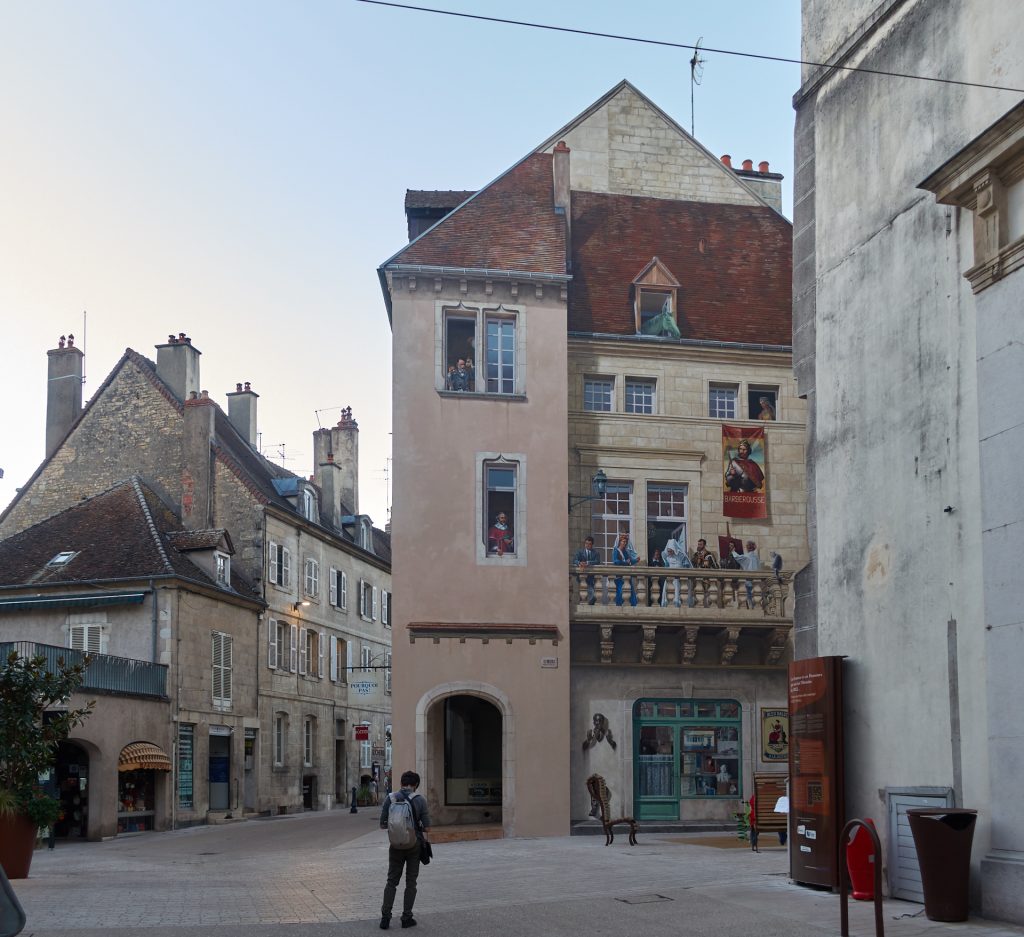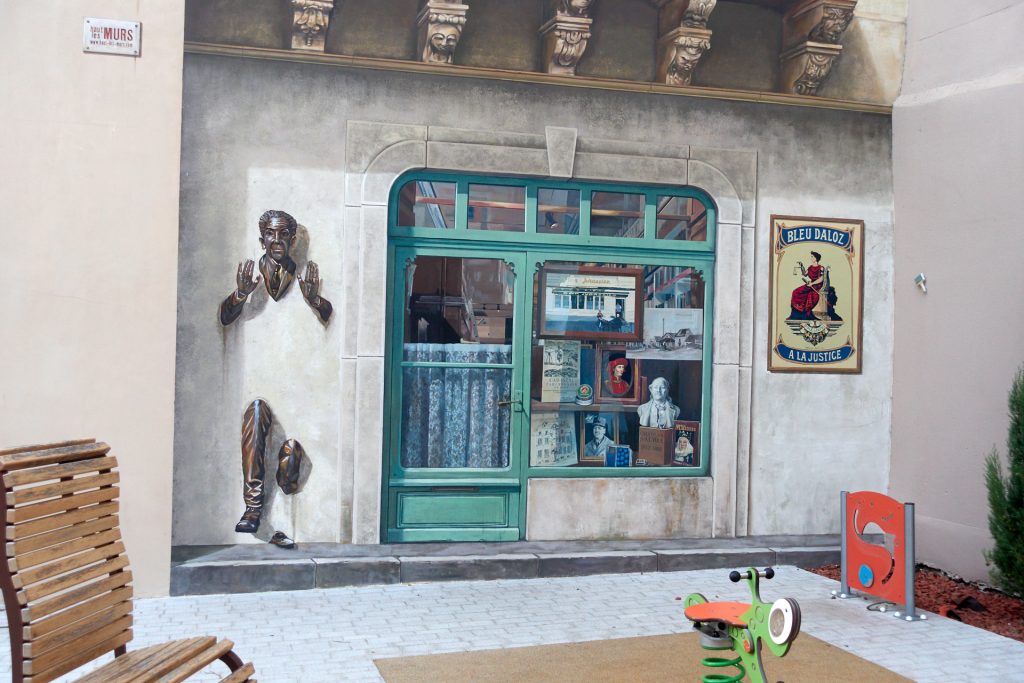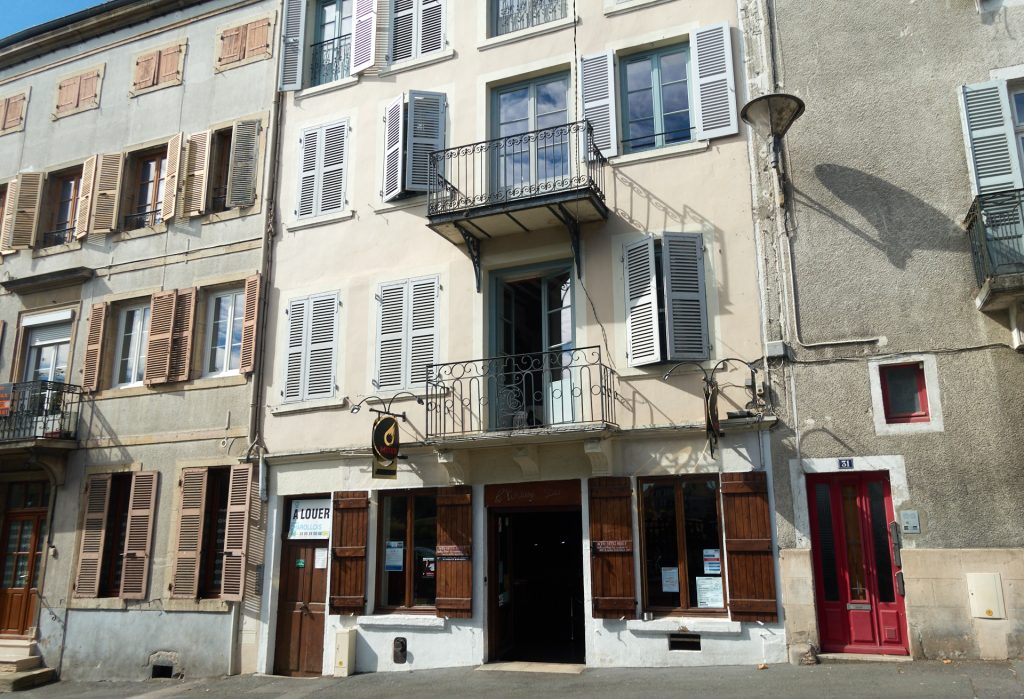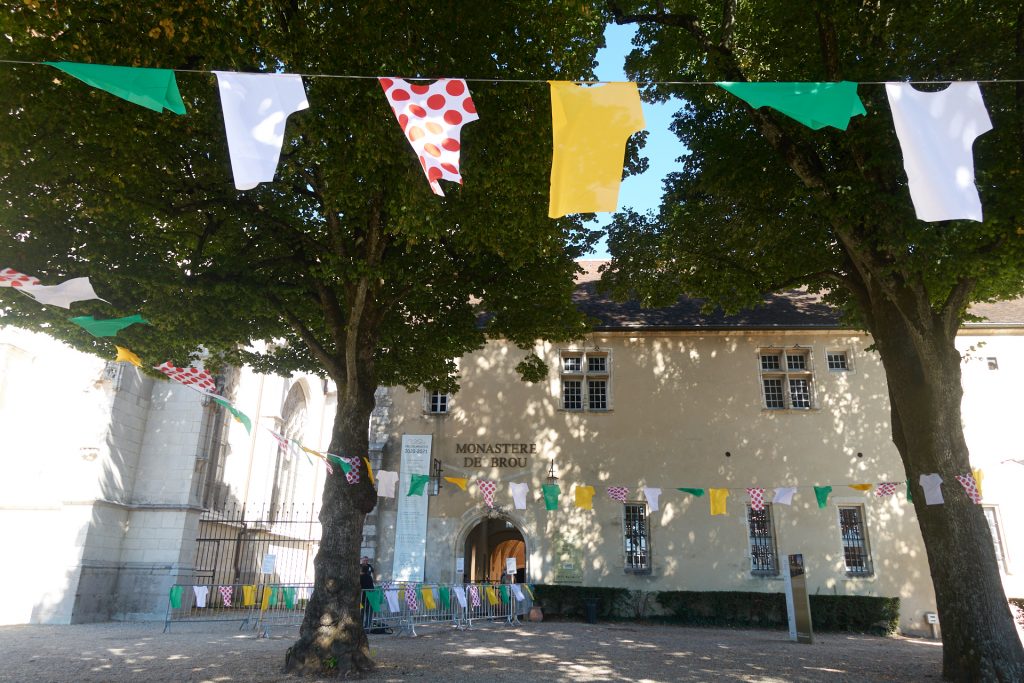 Out of the Jura we ride along the canal Rhin-Rhone, the Dubs and the Saone long. We pass over 70 locks. There are only a few boats and therefore no work for the lock keepers. Soon we have forgotten the bad weather. The the slowness of being, the leisurely flow of the waters and the quiet, often like extinct places makes our decision easy: Back to the mountains!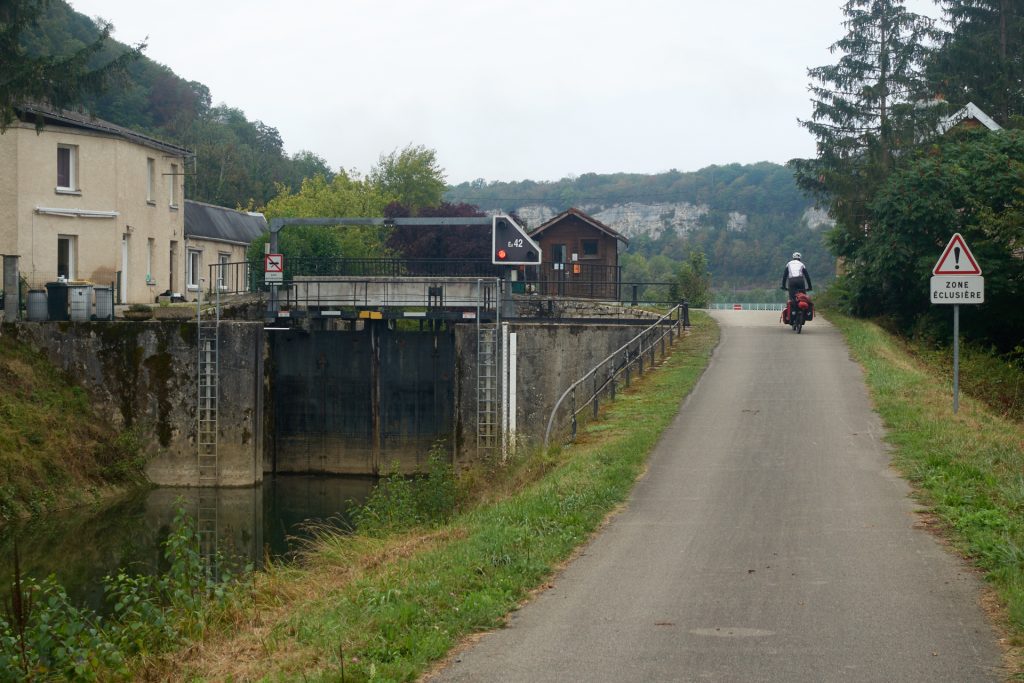 We find the beautiful Camping Municipal Journans in the French Jura, near Bourg-en-Bresse. Small but fine. Slope, grass under trees. View of the vineyards. In the nearby little village we find everything we need: a bakery, a grocery shop and a butchery. The purchases end up in the campsite's own refrigerator. The reception is no longer staffed. In the evening, a lady comes and collects the fee. All very uncomplicated. This place will be our Camping 2020.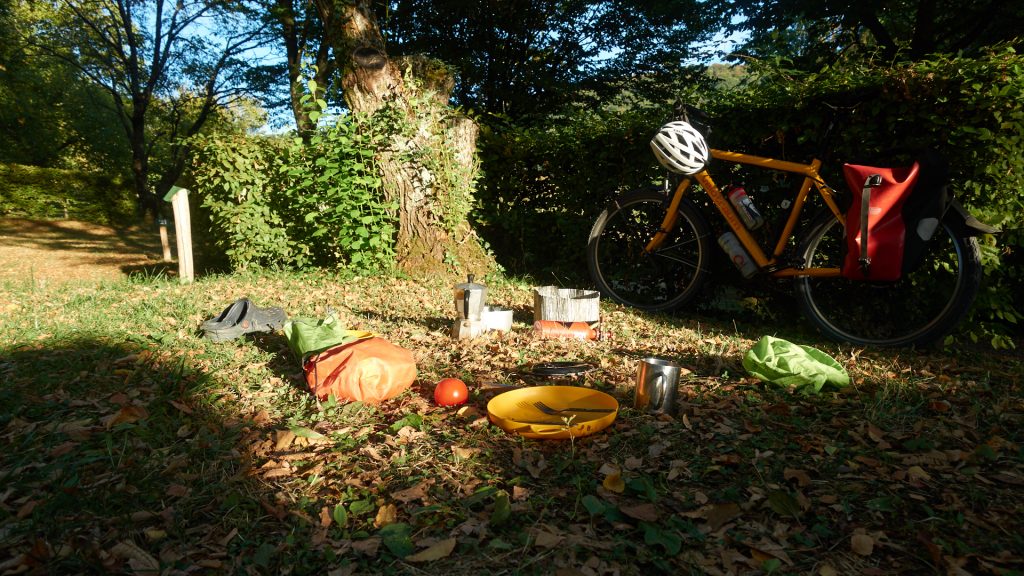 Here we find the flyer about car-free days at the Col de Colombier.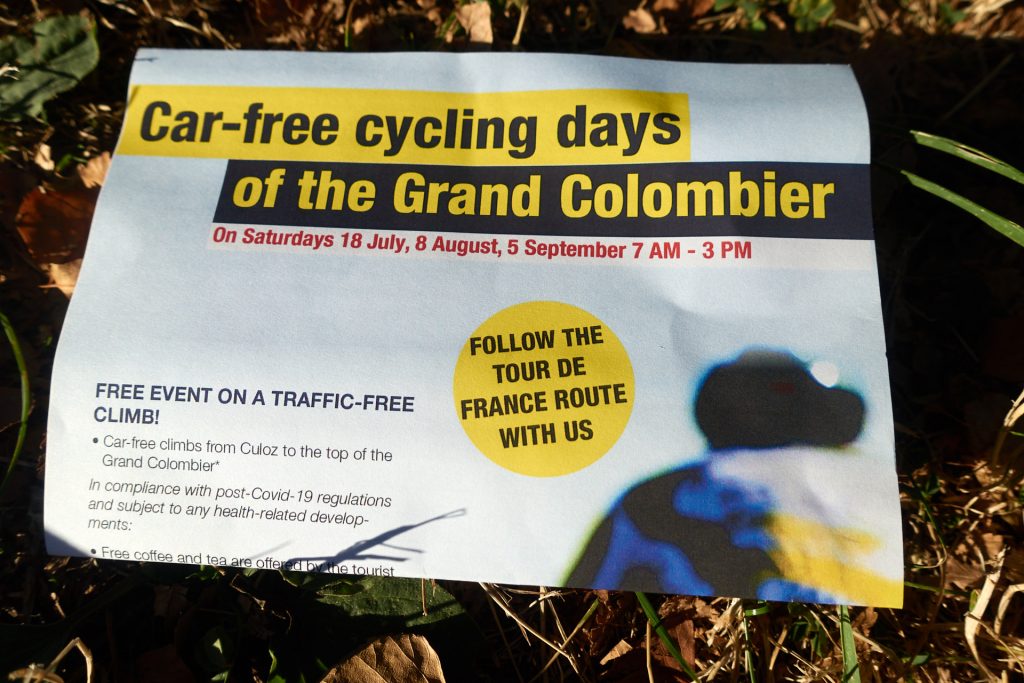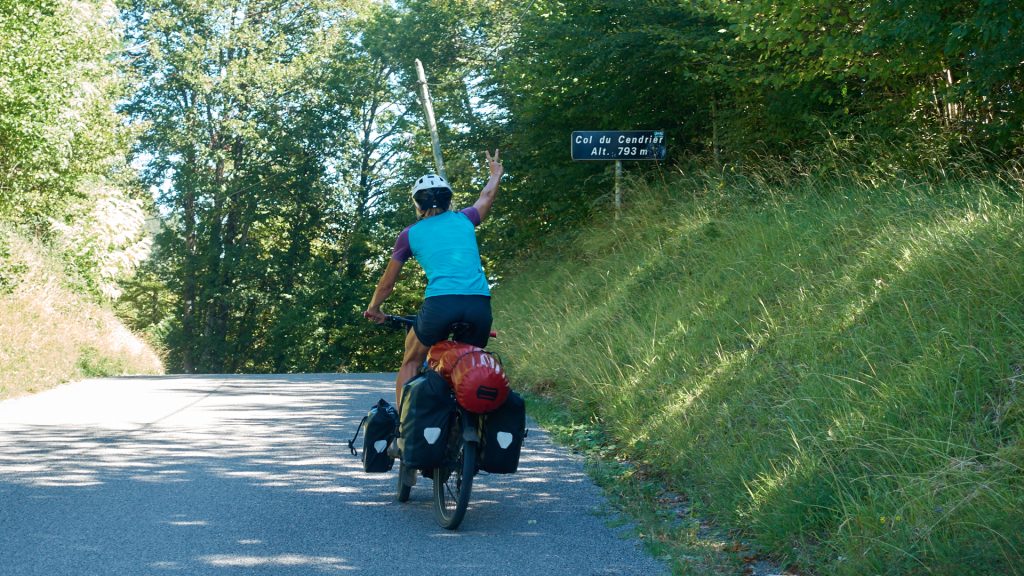 The next one is in two days, on Saturday. An event that is rare this year. It sounds tempting. We are looking for a campsite near the starting point. The daytour is wonderful. Two passes, the road is empty because it is closed for cars due to road renewal. Beautiful rolling in with anticipation.
And a few more challenges …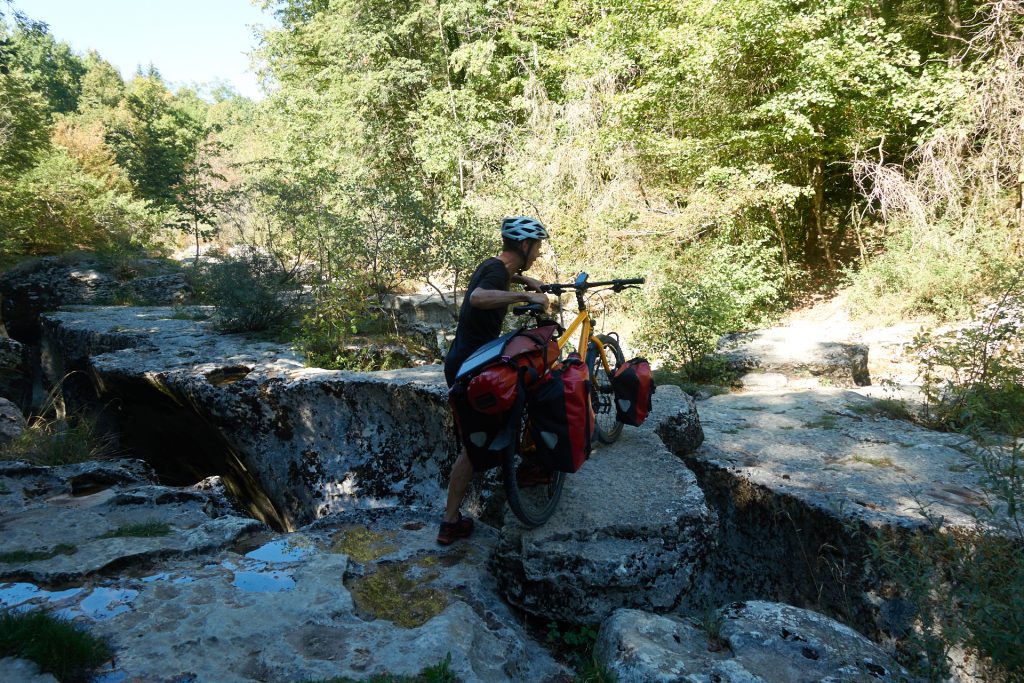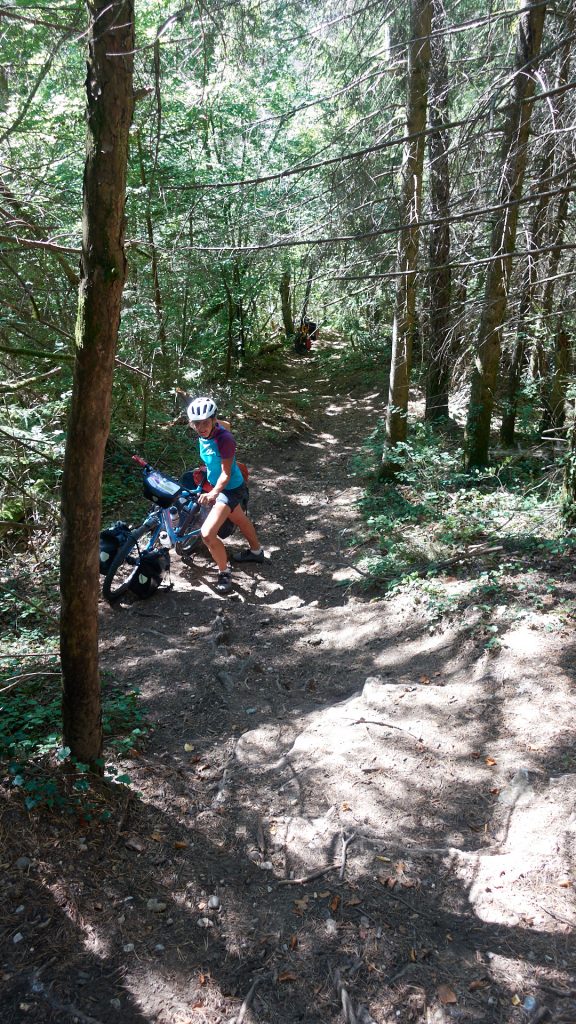 The next challenge follows directly. We raised the bikes only together and one after the other. After that we were fully exhausted.
There are many cyclists in the village and on the campsite. It is weekend, best weather and everyone is happy that he is biking, car-free on the Grand Colombier. Coffee, tea and snacks are served by the local tourist office.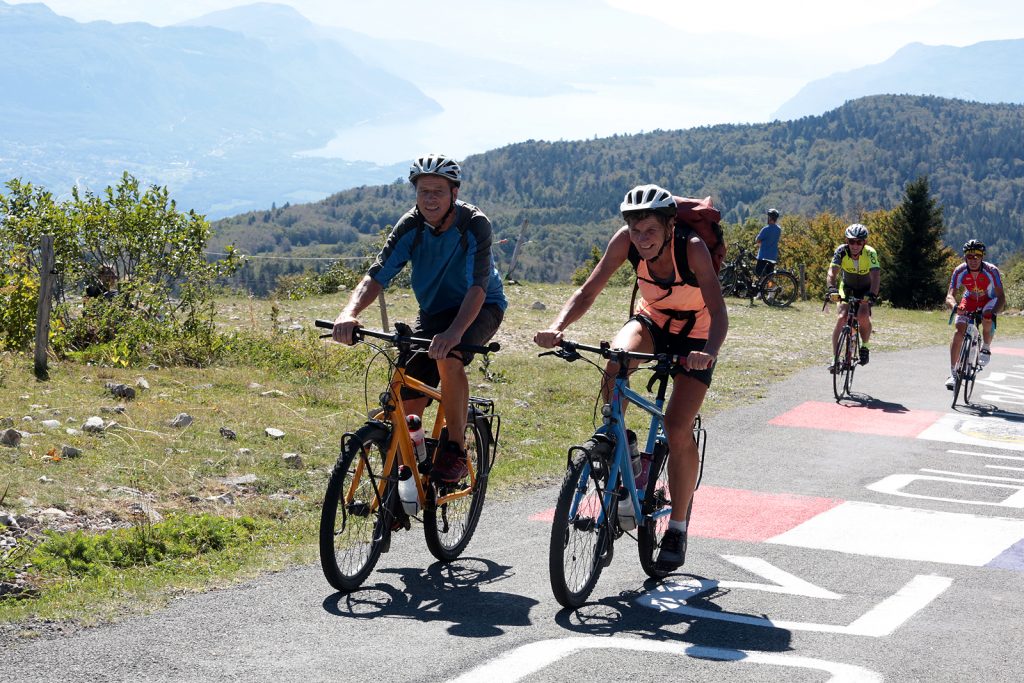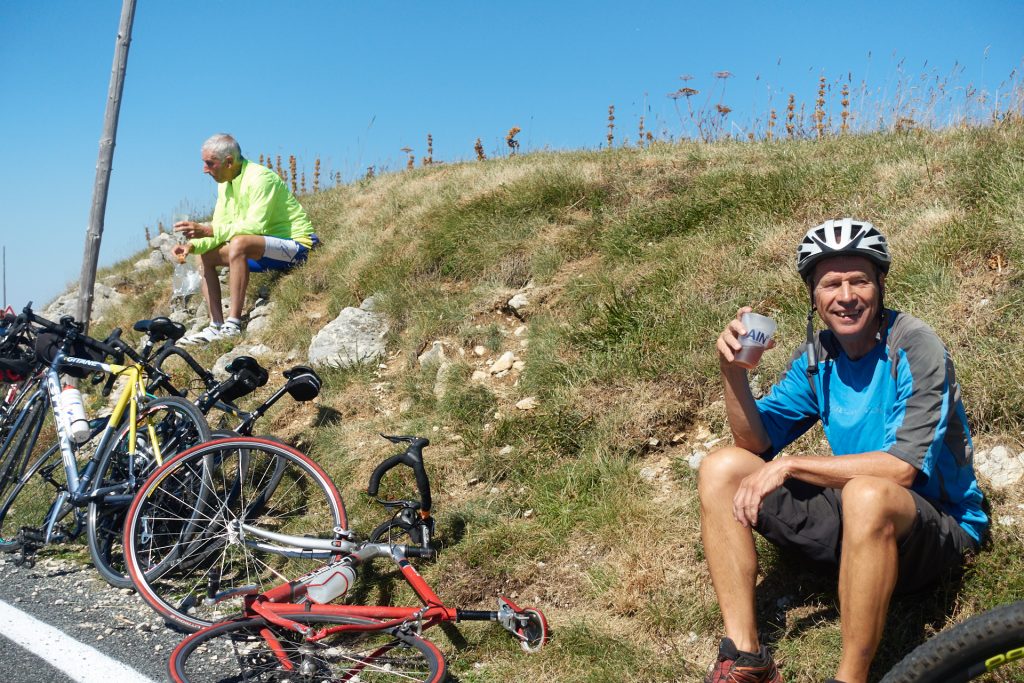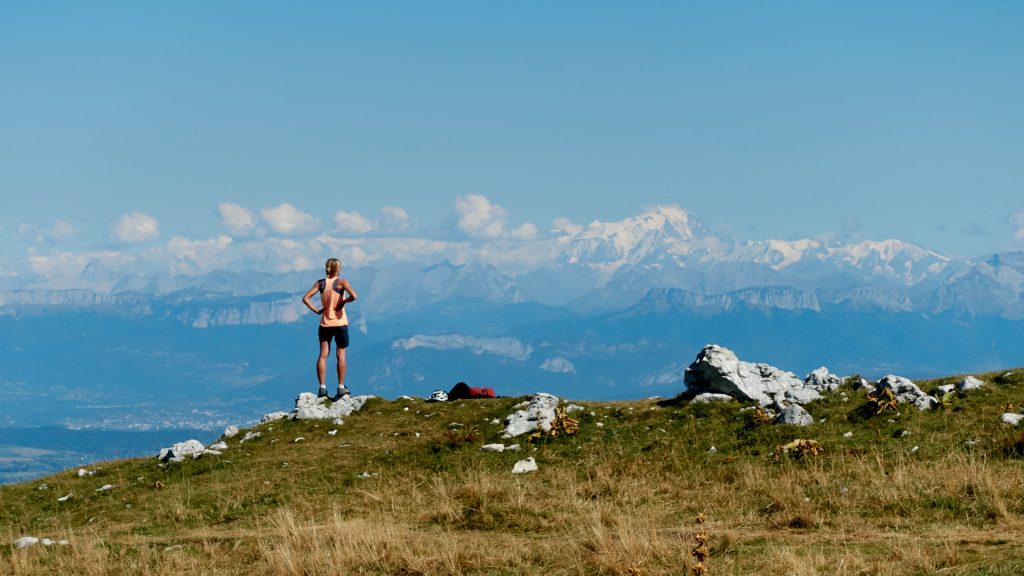 Euphorically we book the campsite in Culoz where a week later the professionals of the Tour de France will climb up the Colombier (1501m high).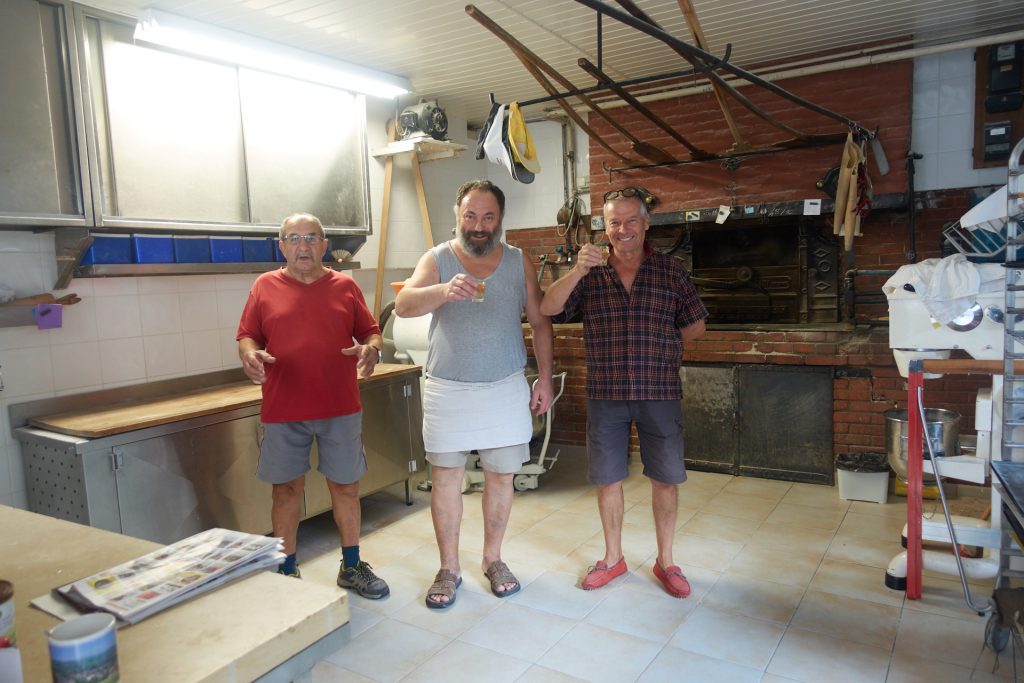 We thought all the bakeries were closed. When searching for bread, there was the ultimate tip of an older gentleman with a baguette in his hand. He showed the way to this bakery. After breakfast and packing our seven things, we stopped again to take a photo. We all had fun.