Our longest stage was 190 kilometres long and went from the river Mehmel to Riga, capital of Latvia. We both cannot reach agreement on the most beautiful stage. Our most mountainous stage went from Gibraltar to Ronda (Spain) and had 90 kilometers with 2200 high metres.
We have cycled more than 16300 kilometers, travelled 7 1/2 months and went through more than 20 countries. With the exception of Poland, we are able to communicate well in English and German, facial expressions, gestures and our heart. However, we often wish that we are able to speak the language of the country to talk to each other and not just communicate.
There were only a few breakdowns and accidents, five flat tires and two accidents. One in front of the bicycle city Utrecht in the Netherlands, when we both collided with a speed of about 20 km/h and ended with a flesh wound and a soft tissue squeeze. The other one happened on a wet, smooth cycle path in Malaga (Spain). Abrasions on the hand and knee. Luckily, in both cases we continued.
When looking back, we have always been more sporty than enjoying. Sometimes it was the weather, sometimes the far away campsite, which drove us forward. Sometimes it was just nice to drive, sometimes the rain was threatening. The campsites closed at the end of the season – the first in Sweden in mid-August – or we had an appointment and wanted to be in a certain place at a certain time. So we drove and drove.
After we had passed Germany and Austria in spring, we went to countries in the southeast and east of Europe that were unknown to us. This was certainly the most exciting and impressive part of our journey.
We should have taken more time for the Baltic States. Just through they looked dreary and deserted, but beautiful sites for campers with tents.
We enjoyed the trip through Sweden and Denmark – scenery, people, route profile and Malibu chocolate (Swiss Nuts). It's a pity that the summer season up there is so
short.
Holland is a great cycling country with its great bike trails, canals and magnificent farm campsites. In Belgium we rode along magnificent old canals and along the river "Maas/La Meuse". Very nice impressions, apart from the industrial area between Liege and Huy.
Although we hurried a bit through France we have very good memories of this part of the trip. In contrary to our expectations we found great cycle trails and the french guys were very open-minded, friendly and helpful to us .
And so we rode and rode, until we arrived in Andalusia, the southernmost end of Europe. Where we meet the first winterers, we slow down. Maybe because it is autumn, maybe because of the shorter days, but perhaps also because we lack the next goal. The cities we drive to – Valencia, Granada, Seville, Ronda, Malaga – are great. Also the Costa de la Luz – most beautiful Atlantic coast – and the Andalusian uplands. Some areas and settlements were terribly depressing, the area dry and barren.
We had a different idea of 'wintering'. We do not want to hibernate. We want to discover the world by bike. Winterers overwintering, the warm weather is enough for them. They sit in their motor homes and make themselves comfortable in front of the TV. They wait… to the next spring, because in southern Europe is also winter. Many places and areas fall into hibernation. It can rain and storm. Only a few campsites are open. These are rarely set up for zelters. The campers in their motor homes are often very friendly and helpful. But there were also places, where all the campers seemed to have gathered – we quickly left. We camp in dust, earth or sand. On one of these places we received a picture from Petra from Lake Garda – you get tears in your eyes when you see how beautiful green the world can be. Sun is not everything.
Malaga
The last days before the winter break we chilled in Malaga.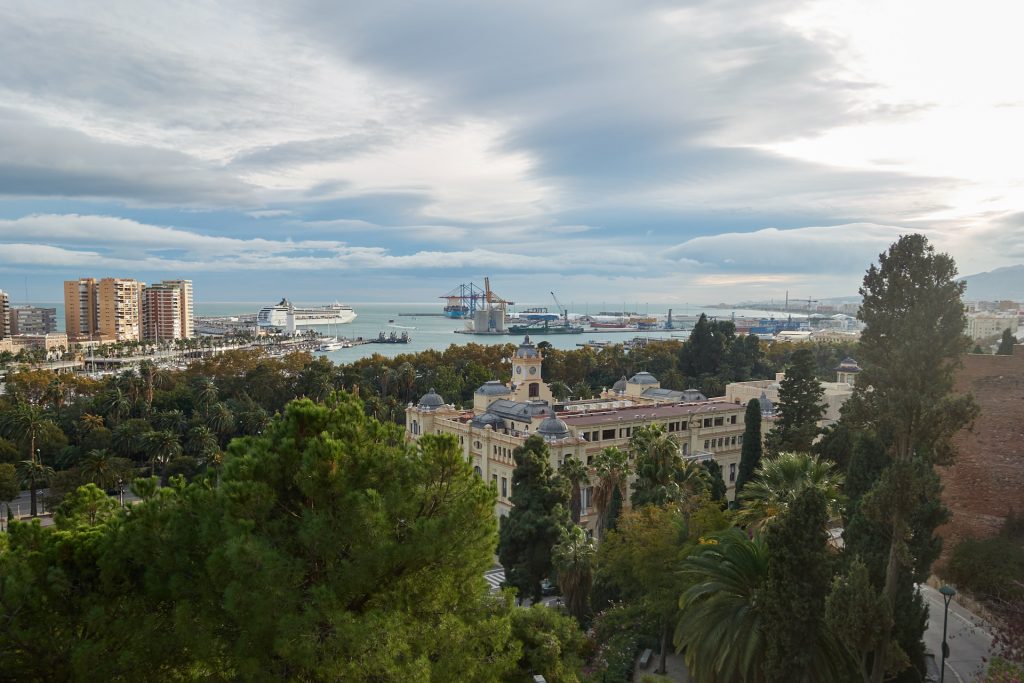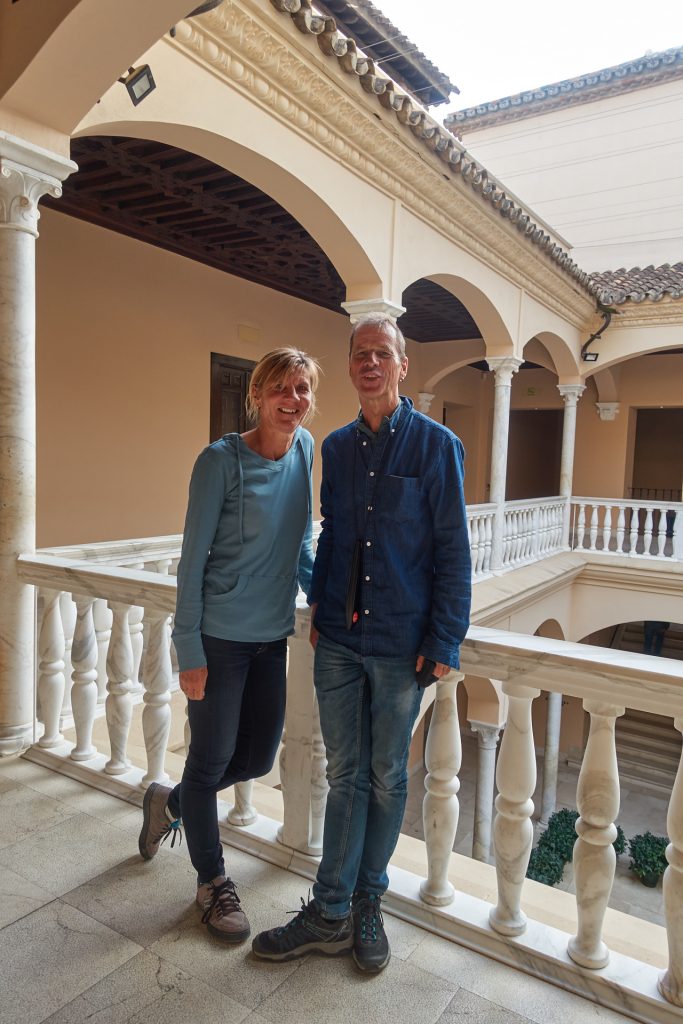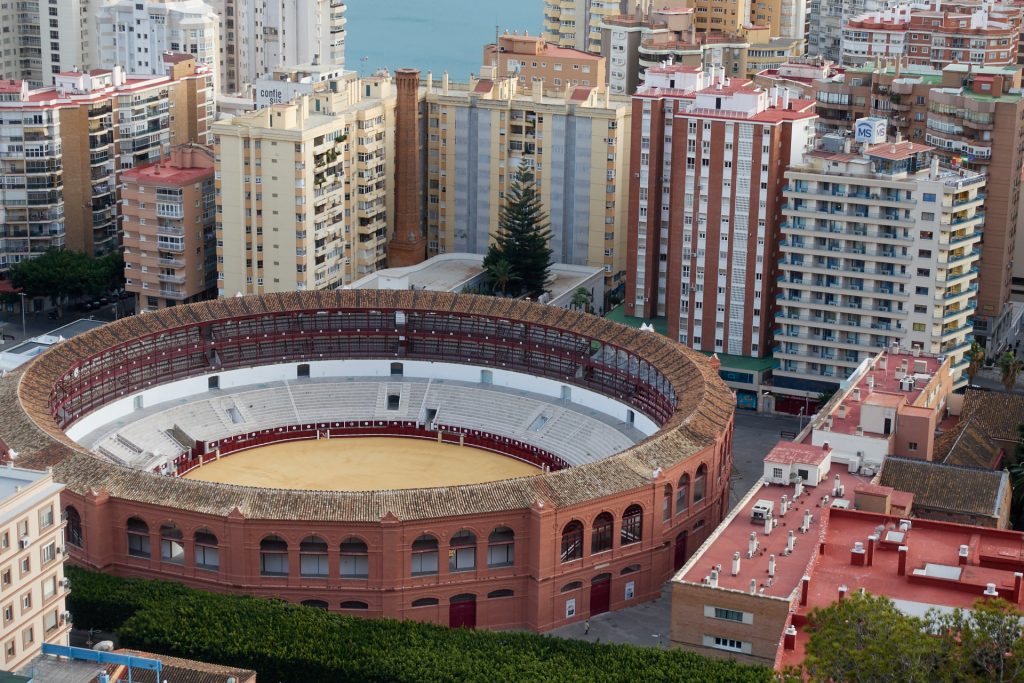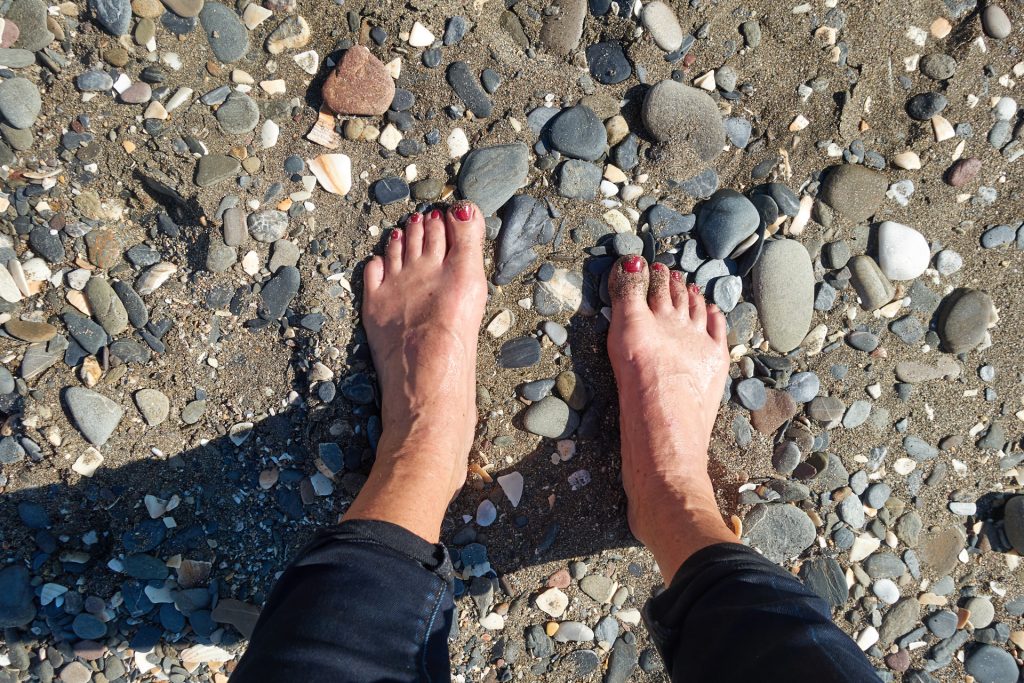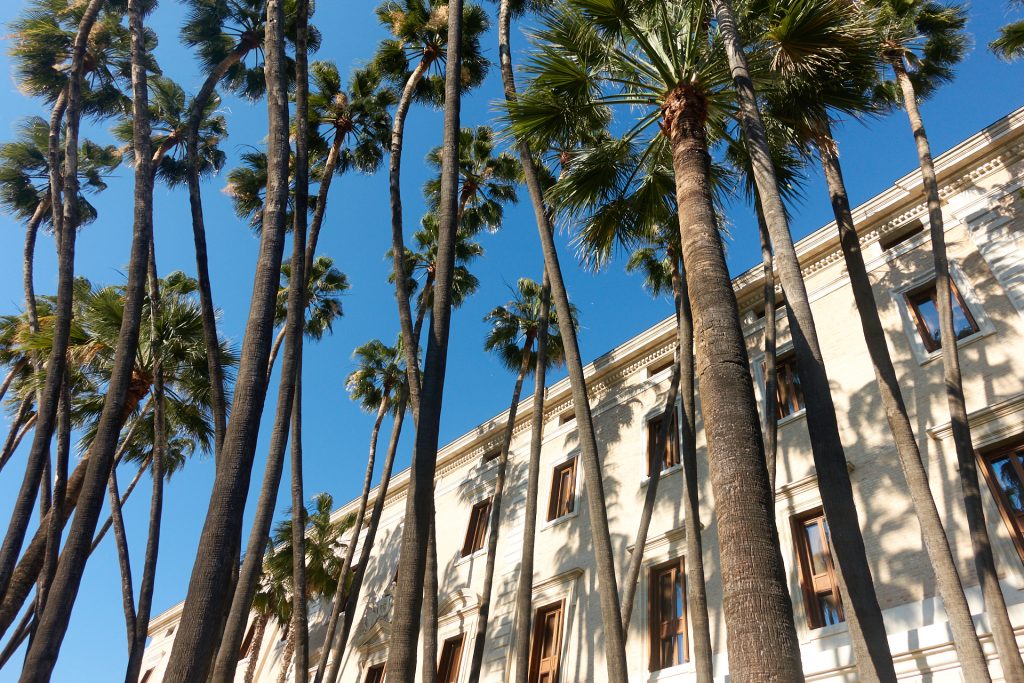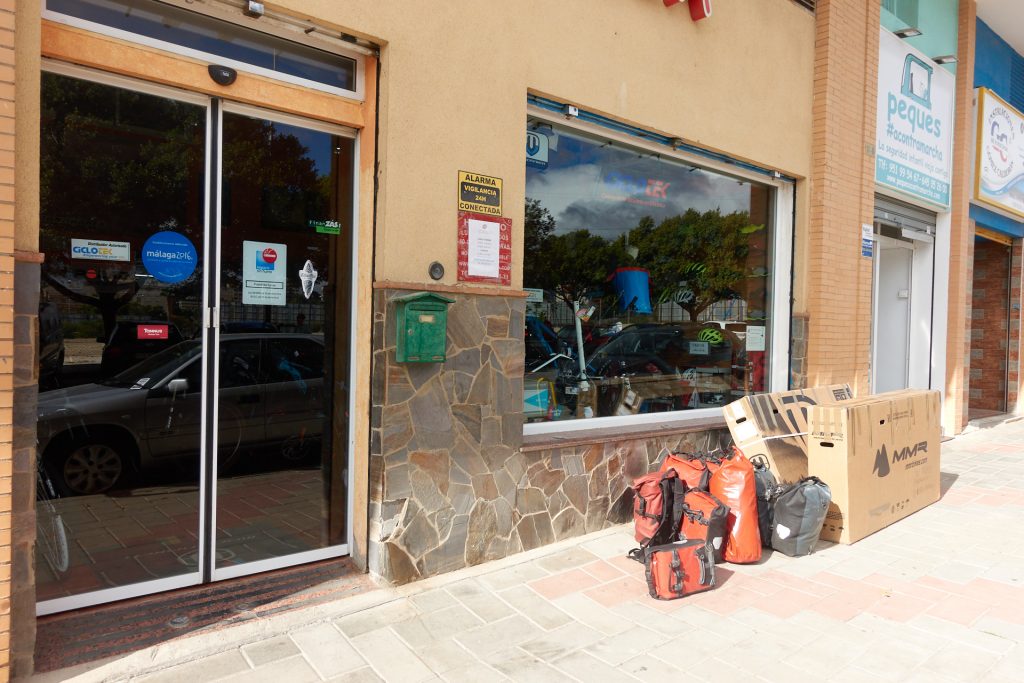 An indispensable travel guide is the 'Europe by bike'. Thank you, Dani! We have always taken it when we have gone to a new country and also in between. For some areas we also had guides or hosts who gave us great tips. Without this you can miss interesting corners or the tapas bar which only the locals know.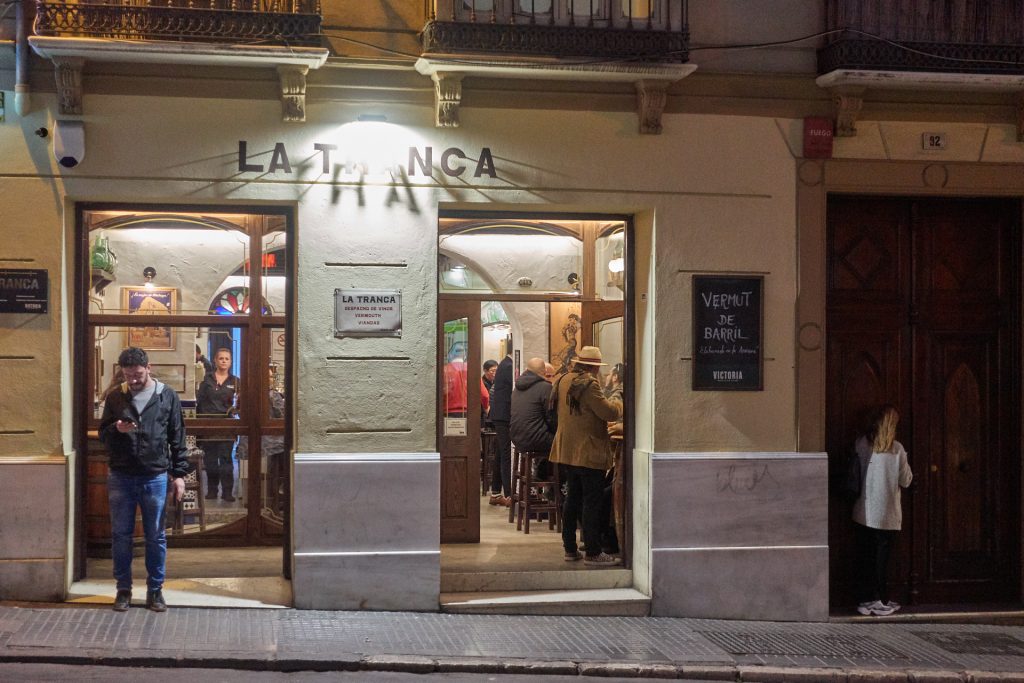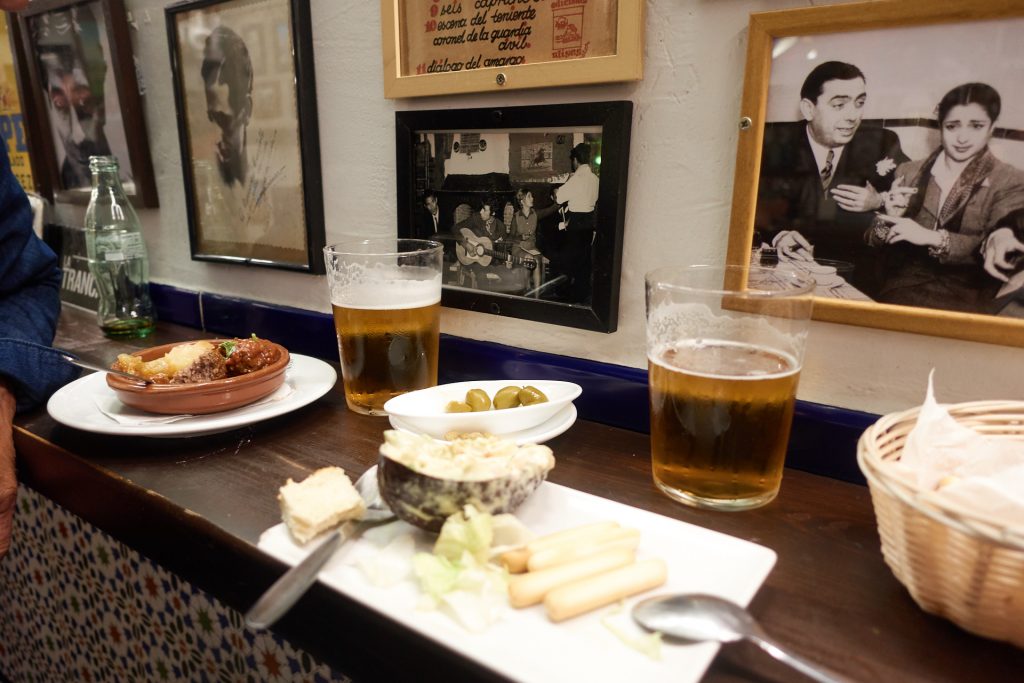 Sometimes it is good to be in the right place at the right time. The world is not beautiful everywhere. We have rarely captured this in the photos. There were also barren, littered landscapes, headwinds, bad roads, doofe campsites or dwellings.
We have never been afraid for our belongings. We have never been approached or threatened. There was no brittle situtation, no crime. The trust we have placed in people we have met has never been disappointed.
We have cooked outside for seven months. After we had an expensive, far from satisfying dinner in Dubrovnik (Croatia), we decided not to visit restaurants anymore. Each day starts with an extensive breakfast and a coffee from the Italian machine. Each evening we cooked, sometimes also fried. Rolf has done everything on a flame of our multifuel cooker, mostly with gasoline. If necessary, the two pots and the small pan are swapped back and forth until everything was ready. Superb! It tastes good and the portions have the size we need with regards to our energy consumption. In the restaurant, only sparrows may be full.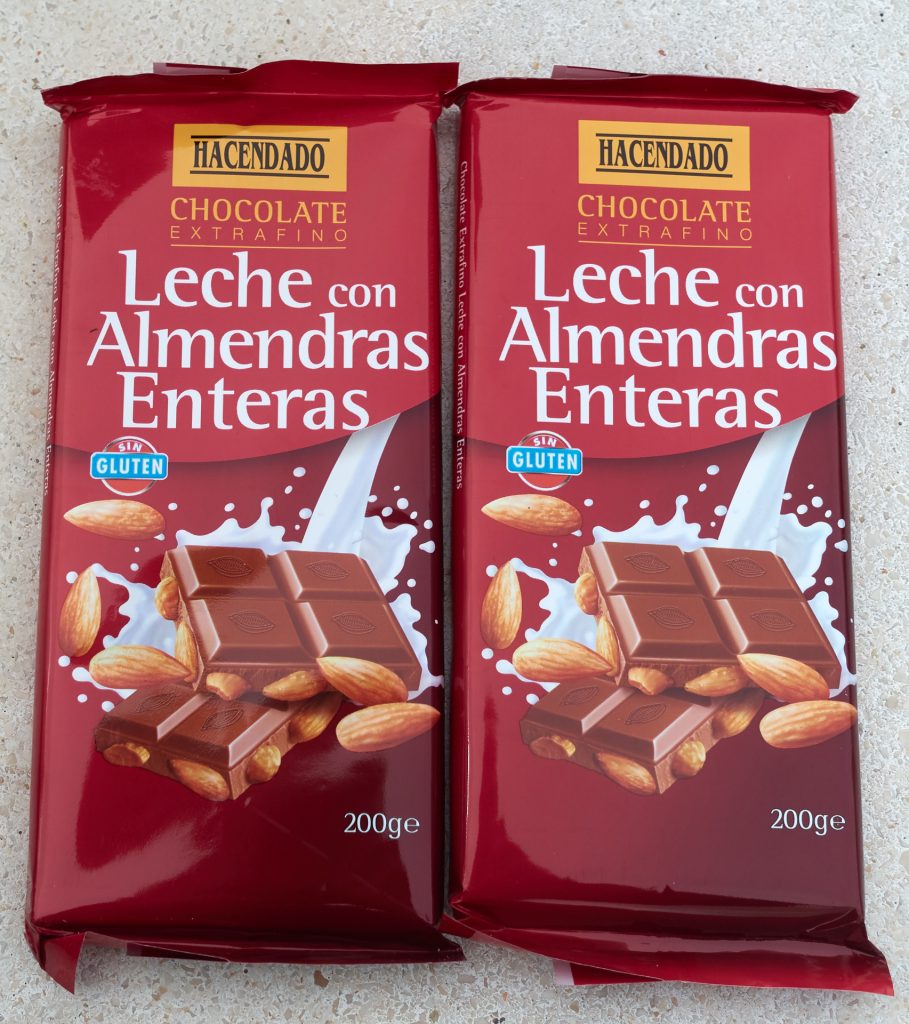 We think it is great to travel together in twos. We have met many convinced individual travellers. But we experience so much every day and can remember more together than alone. If things do not go so well, there is one who can encourage the other one. As a team, we find better solutions than alone, in route, menu, activity and overnight planning. Shared joy is double joy.
In Search of Lost Time
A great experience of our journey is that time does not rush so much. In the last years of our work life, everything was so timed and full of obligations that weeks, months and years just rushed. On our journey we experience so much that a day seems to be as long as weeks. When we think of the beginning of our journey visiting the first countries and challenges it seems to us that this is long time ago.
We have felt the great freedom. However, the bond with our home is strong. Luckily we have the blog, you, the silent readers ('silent Bob') and the many commenters. We did not want to get out of our old life and now much less. In the last few days we have met some long-term cyclists (three to nine years) and found that there are very different motives for running such a project. We do not want to go away, keep our experiences for ourselves and move through the country as cheaply as possible. We are curious about people, foreigners, nature and culture. Culture is a part of our budget which we do not cut so quickly. We are interested in world affairs, even if it is sometimes more painless to close our eyes.
This is the end …
We look forward to coming back home, to meet our boys and relatives, our friends and resume old rituals. And… to work on the next cycle project.
We are going in the winter break. Bye, bye and Tschüss!