We like Granada so much that we stay for three days. We live in Realejo, a neighborhood with many small shops, countless cafes and bars and locals. Harri, the owner of the house in which we live, gives us lots of tips. Most of the tourists spend the time in the old town or visit the Alhambra. (We would have liked to, but the tickets are awarded six months in advance)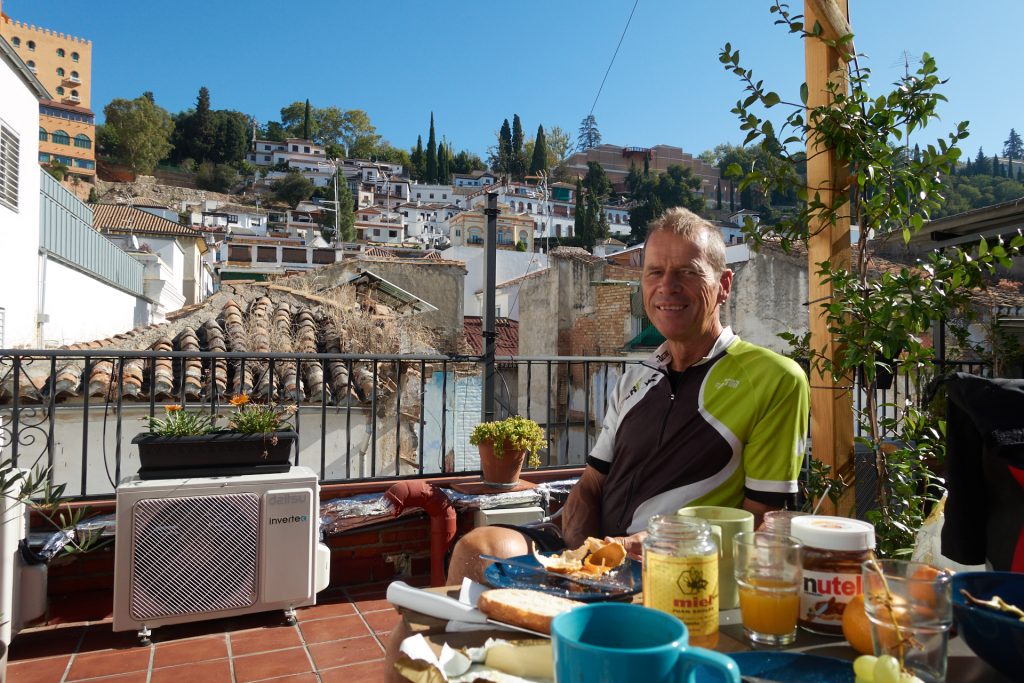 Without luggage and in the best weather we go to the Sierra Nevada. The highest mountains are three and a half thousand metres high. We climb 35 kilometers up. The great views provide a breath of fresh air.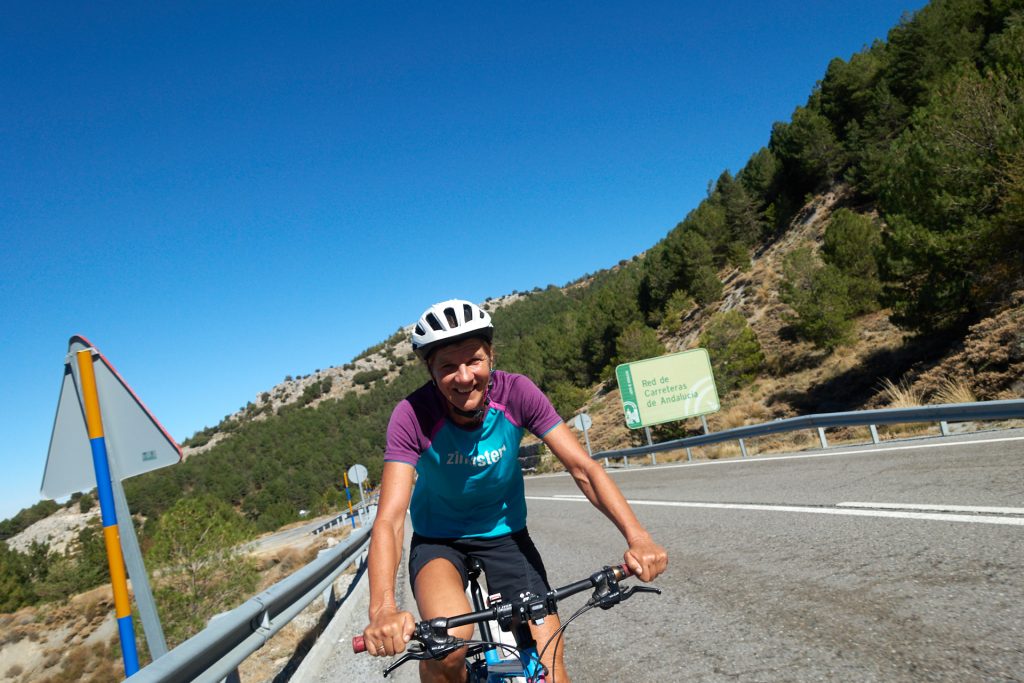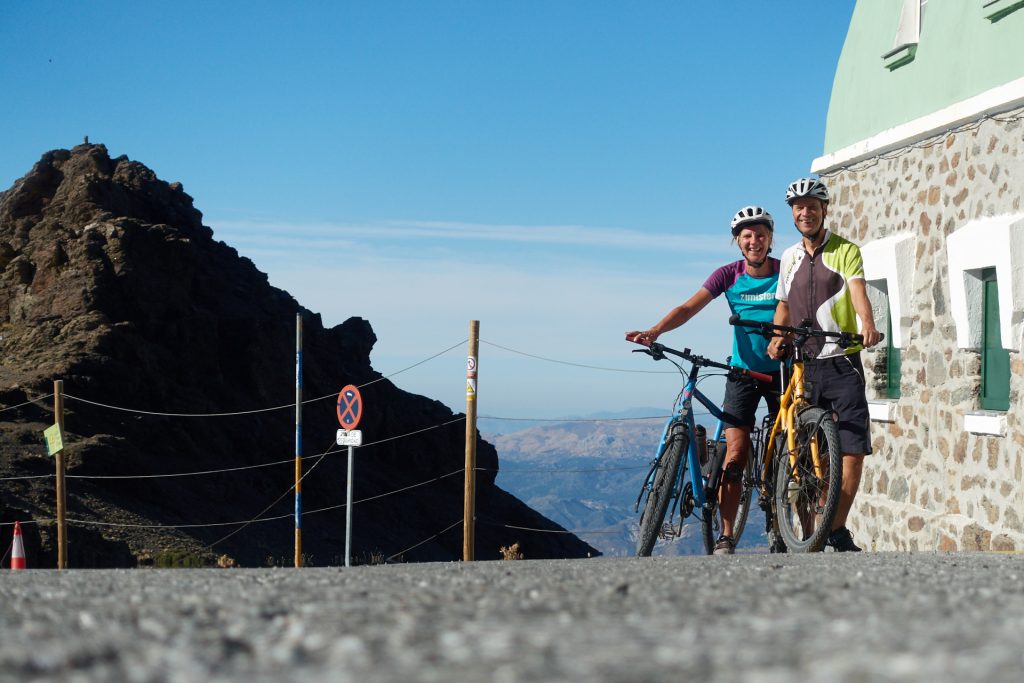 Arrived at the top, we book another day at Harri's guesthouse.